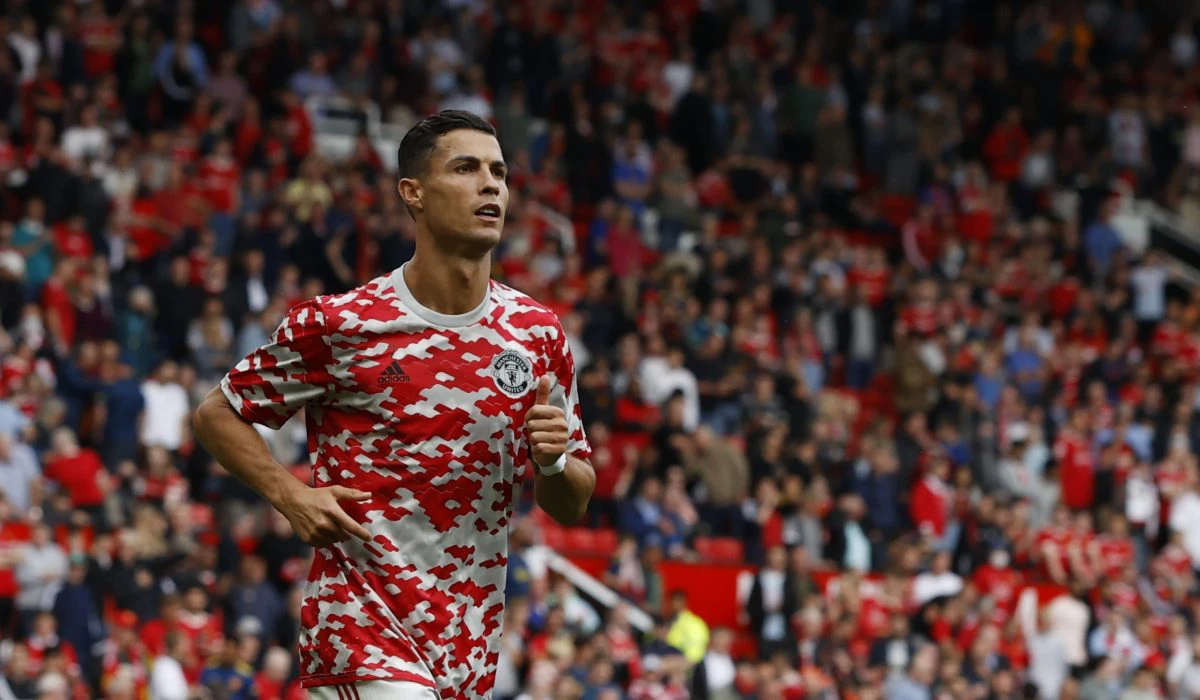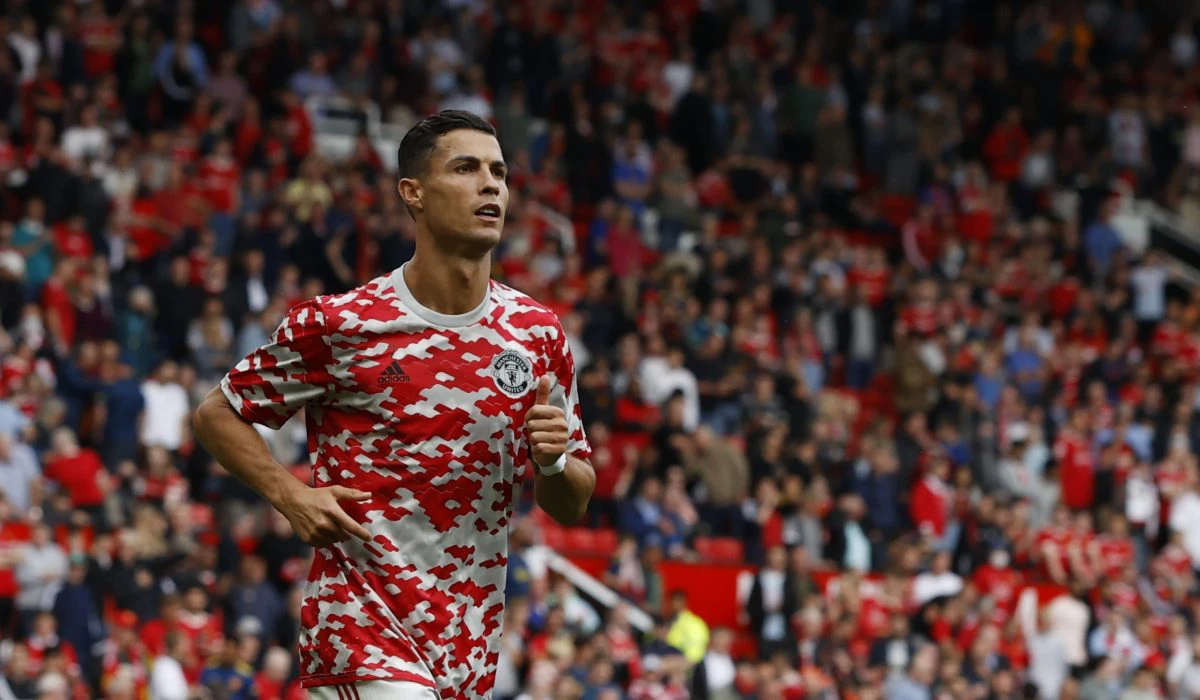 Manchester United vs. Aston Villa
On the sixth matchday of the Premier League there is a real traditional duel. Manchester United will play against Aston Villa for the 170th time. The two clubs are the cornerstones of English football, but belong to a different present. Man United wants the next victory. United have only failed to win one match out of the five they have played so far. While the Villans are not walk-ins, United must beat them if they are to win the title this season. Villa won against Everton on the last matchday and travel to Old Trafford with renewed confidence to trouble United. Read all about the clash in our Man United – Aston Villa betting tips.
United share the top spot with Liverpool FC and Chelsea after five matchdays. All three clubs are on 13 points and have won all but one of their matches. United in particular are making a real impression. This is not only due to the return of Ronaldo, but also because CR7 has finally brought a hunger for titles back to the old haunt. For United, there should be new silverware in the cabinet at the end of the season. The upcoming visiting team from the West Midlands has many exciting players but has yet to mature into a real unit. In any case, Dean Smith's side won their last game.
Man United – Aston Villa info
– Date & Time: 25/09/2021, at 13:30.
– Venue: Manchester, Old Trafford (76,000 spectators)
– Competition: Premier League, Matchday 6
– TV coverage: SkySport
Man United Form & Balance Check
There are no more excuses for Manchester United! The Red Devils need to win titles. After a strong summer transfer window that saw not only Cristiano Ronaldo arrive at Old Trafford, but also the likes of Jadon Sancho and Raphael Varane, United need to reclaim the top spot in the Premier League. The championship project is currently going swimmingly. Together with Liverpool and Chelsea, Man United are level on points in the top three places in the table. A win against Aston Villa would further reduce the doubts that Manchester are not yet ready for the title. For this, the team around CR7 will be roared to victory by another 76,000 spectators at the old venue. Man United can only win at home.
What was that in Bern?
United are still unbeaten in the Premier League. Still without Ronaldo, Ole Gunnar Solskjær's team took 7 points from their first three games. They only drew against Southampton. With Ronaldo, they won impressively against Newcastle and with a penalty saved in injury time by De Gea at West Ham United. So, with 13 points and unbeaten, United are joint top of the table with Liverpool and Chelsea. But the whole truth is that United's start to the top flight backfired. Manchester embarrassed themselves with a 2-1 defeat at Young Boys in Bern. And this despite the fact that United were leading. Wan-Bissaka saw a straight red and from then on United hid and let Bern take the game. In addition, Solskjær made the wrong changes and the defeat took its course. There must be no more of these performances at United. No more excuses. United must also go far in the top flight.
Man United facts & analysis
– Top of the Premier League together with Liverpool and Chelsea.
– Man United have won 4 out of 5 league games.
– Still unbeaten in the Premier League
Aston Villa form & balance check
Aston Villa seem to have slowly come to terms with the bitter departure of Jack Grealish. After the season opener went down the drain as Villa lost 3-2 at promoted Watford, manager Dean Smith's side rectified that faux pas in their second game. There they beat Newcastle 2-0, but what Villa lack is continuity. The home win was followed by two winless games. The Villans also failed to beat the second promoted team, Brentford, and Villa did not manage to win against Chelsea. But on the last matchday everything came together again and they won 3-0 at home against Everton FC. Thus, Aston Villa have a developable record of 7 points after 5 games.
Is Leon Bailey the new Jack Grealish?
Trying to replace Jack Grealish would be naive. But in some way, of course, Villa must replace the England international. So the Villans decided to make Grealish's departure forgettable by making three new signings at once. Ings, Buendia and Bailey are Villa's three new men who are now to shape the Villans' attack. And Leon Bailey, whom we know best from the Bundesliga, stands out above all. The Jamaican has pace and goalscoring ability and seems to have arrived. Against Everton, Bailey scored for the first time and was Man of the Match. With him and his attributes, the gap Grealish opened up can be filled. If Bailey, Ings and Buendia really hit the ground running in the long term, Villa can go way up the table again.
Aston Villa facts & analysis
– Still without an away win
– 7 points after 5 games
– Last game won 3-0 against Everton
Predicted line-up – last update on 23 September 2021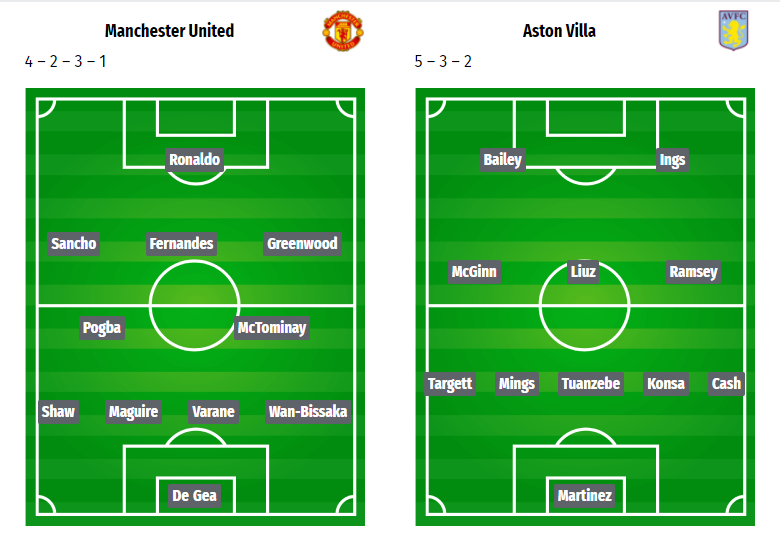 Manchester United will present themselves in their favourite formation, that of the 4-2-3-1 system. Solskjær will have them play with a six-pointer to do the defensive work after losing the ball. Pogba is mainly trusted with creative elements. These are then to be processed by the three midfielders behind Ronaldo up top to feed him with chances. If this does not succeed, Fernandes likes to take his own shot outside the sixteen. With the calibre of players United bring on the pitch, they have to be capable of scoring.
Aston Villa presented themselves against Everton in a 5-3-2 system, which is defensively oriented. But they lurk for switching moments to be able to send their two strikers. In addition, the full-backs move up when they have possession to help support the Villans' play in the generic half. They will also be looking to make their mark against United with their transitional play.
Man United – Aston Villa direct comparison & stats
The duel between the two traditional clubs has already taken place 169 times in English football history. With this high number of past games, the balance is positive for United, who have won 89 encounters. The Villans won 41 times. A further 39 matches ended in draws. In the recent past, Manchester are clearly ahead. Man United won three games in a row against Aston Villa.
– Man United won the last meeting 3-1.
– Man United are on a three-match winning streak against Villa.
– United have not lost to the Villans in 17 consecutive games.
– Villa last won against United
on 12/12/2009.