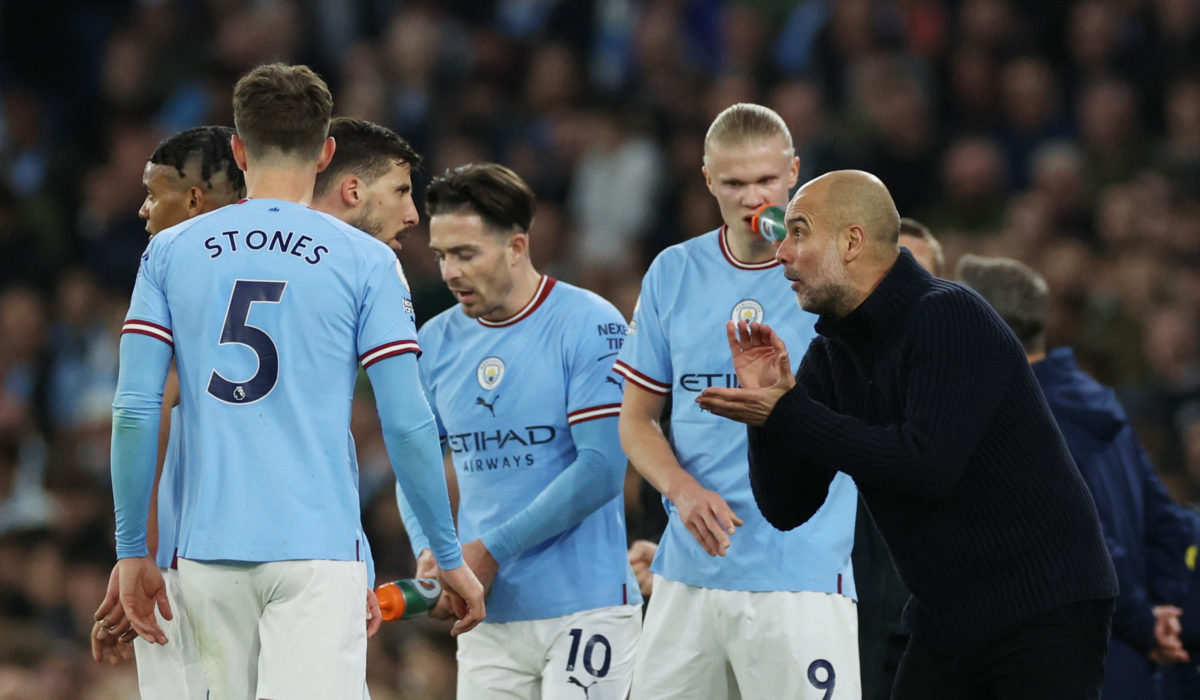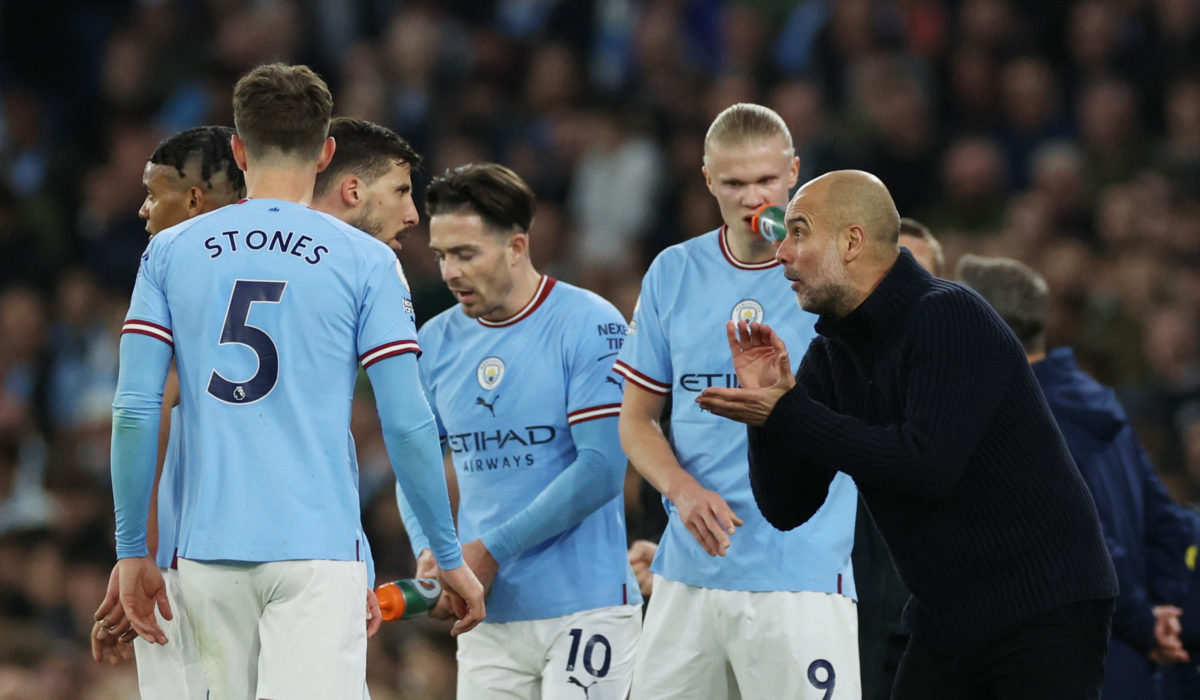 Manchester City – West Ham United
On Wednesday, in the catch-up match of the 28th matchday of the Premier League, Pep Guardiola's Citizens will host West Ham United. Having confirmed their success against Arsenal with a win over Fulham, Manchester City are now looking to consolidate first place once and for all with a win against a third London side. All the details about the match are now available in our Man City – West Ham betting tip.
The Hammers, who are threatened with relegation, know how important a point at the Etihad Stadium is and therefore will try to surprise the Sky Blues, who may feel a little too safe. The match will kick off at 21:00.
Man City – West Ham info:
Date & Time: 05/03/2023, 21:00.
Game Venue: Etihad Stadium, Manchester
Competition: Premier League, Matchday 28
TV coverage: Sky
Man City form & balance check
The title of English champion this year goes only through Man City. After beating the league leaders from London (4-1), the English champions are more than ever on the way to their fifth title in the last six years.
Although the championship schedule is largely affordable, Manchester City still needs to be present on all fronts. To secure the treble, the Citizens will have to strike a good balance between the FA Cup final, the Champions League and the championship games.
Triple burden?
With three competitions taking place at the same time, Manchester City has a particularly busy May ahead of them with eight games in 25 days. With the Gunners behind them, Pep Guardiola's side will need to have more or less a spotless record to achieve the first treble for a Premier League team since 1999.
Against a West Ham side still fighting to stay in the relegation zone, the Sky Blues can't get too carried away and will need to produce a clean sheet to record their 12th straight win after dropping points at Fulham (2-1) a few days ago. They may also have to do without Kevin de Bruyne, who only returned to training the day before the game.
Man City facts & analysis
Still two games to catch up with Arsenal.
2nd place in the Premier League table
Second best defense in the Premier League
West Ham form & balance check
West Ham must at all costs prevent them from getting stuck in the downward trend. After some good results in the Premier League, the Hammers suffered a setback.
They came close to inflicting a defeat on Liverpool FC at home – however, Jarrod Bowen's goal was cancelled and the Reds punished them from a corner kick (1:2). Following that defeat, David Moyes' side also failed to break free at Crystal Palace (3:4).
Little hope for success
Facing the two Manchester sides within four days, the Hammers could collect a run of four consecutive defeats. However, they are still within reach of the relegation zone, four points clear of 18th place.
Therefore, such negative momentum could have a dramatic impact on West Ham's end of the season. So it's up to the Londoners to pick up a few more points in the next few matchdays, why not at the English champions?
West Ham facts & analysis
Currently in 15th place in the Premier League.
Since 2 games without a win
Only picked up 12 away points
Predicted lineup – last update on May 3, 2023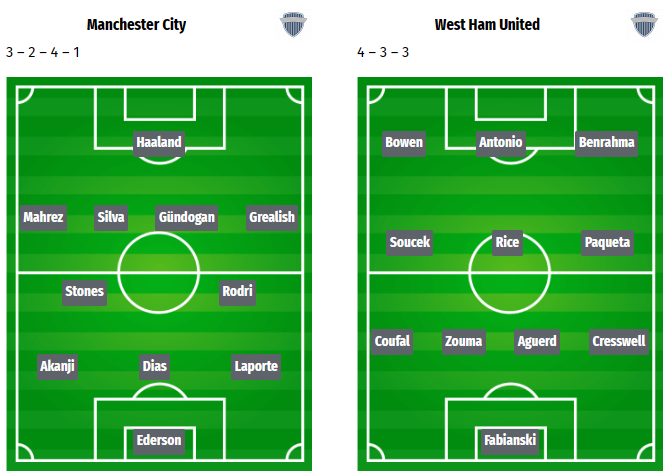 Man City – West Ham direct comparison & stats
Out of a total of 101 duels in the Premier League, the Citiziens have won 52 and the Hammers 32 games. 17 times both teams parted with a draw.
For Manchester City, the winning streak stands at 3 games.
The home record of Manchester City this season: 14 wins – 1 draws – 1 defeats.
At home Manchester City have a proud record of 6 games without defeat against West Ham United.
Did you know that Manchester City score 23% of their goals between the 61-75 minute mark?