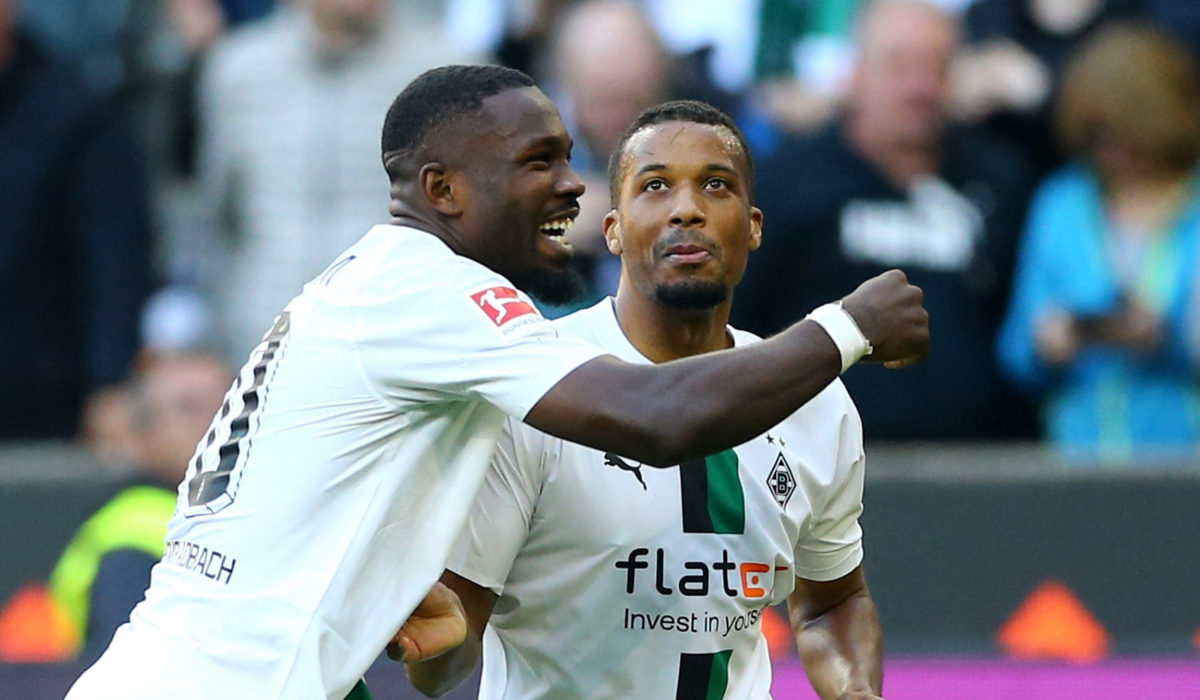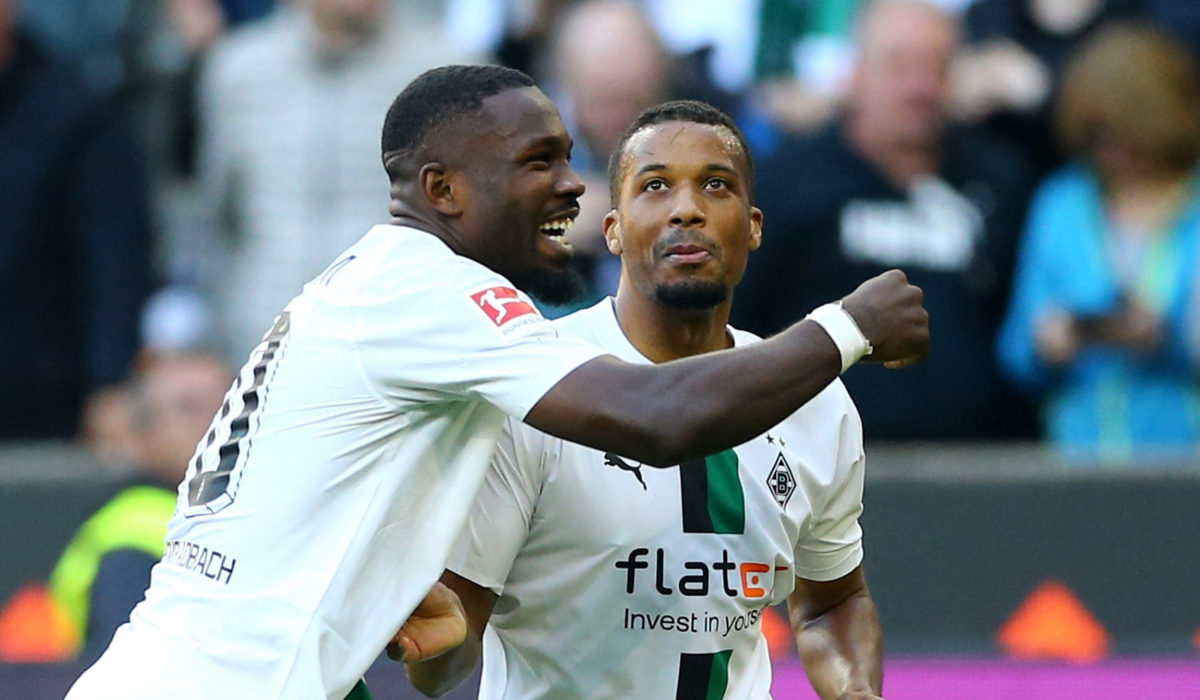 Borussia Mönchengladbach – Bayer Leverkusen
Fans will be back in the Bundesliga stadiums beaming with joy this coming weekend, as the Beletage of German football is back from its winter break. On Friday, things get off to a spectacular start with the match between RB Leipzig and Bayern Munich (Leipzig – Bayern tip). Of course, there are also great games on Sunday. The derby between Borussia from Mönchengladbach and the Werkself from Leverkusen starts at 17:30. Find out who we think could get off to the better start in our Gladbach – Leverkusen tip.
If we look at the table after the first 15 games before the start of the second half of the Bundesliga season, we see Gladbach currently in eighth place. After a period of major problems, the team from the Lower Rhine has fought its way back to the international places. Gladbach currently have 22 points. The upcoming opponents from Leverkusen have had a disastrous first 15 games. After the change of coach from Seoane to Alonso, Bayer has regained some composure and is currently in twelfth place with 18 points.
Gladbach – Leverkusen Info:
– Date & Time: 22.01.2023, 17:30 hrs.
– Venue: Borussia-Park, Mönchengladbach
– Competition: Bundesliga, Matchday 16
– TV broadcast: DAZN
Gladbach Form & Balance Check
Borussia from Gladbach ended a rather disappointing 2022 with an exclamation mark. In the duel between the two Borussians, the Foals more than deserved to win 4:2. Coach Farke's team was mercilessly effective in front of goal and the victory was more than justified. Gladbach will rely on their home strength again in the upcoming top match against Leverkusen. In the Bundesliga, only Leipzig (19) have taken more points than the Foals (18). With regard to the upcoming match, a good performance by the entire defence is needed again. The full-backs, in particular, have to get forward again and again. The numbers of left-back Bensebaini show how well that has worked so far. The Algerian is the league's most prolific defender with five goals.
Gladbach lose captain
In the end, it was also only a matter of time before the transfer of Yann Sommer to FC Bayern went through. To collect eight million euros for a player who would probably have left in the summer anyway is a very good haul. With this money, the Foals were able to sign an adequate replacement in Omlin. Nevertheless, Sommer had an extremely high value at Gladbach and we can be very curious to see how coach Farke will close the hole in the team structure. With regard to the top match against Leverkusen, a lot will also have to come from Thuram again. The French World Cup player played an outstanding season and with ten goals he has already matched his haul from last year and that after only 15 games.
Gladbach facts & analysis
– Gladbach are in 8th place in the table with 22 points.
– Last win with 4:2 against Dortmund
– Second best home team in the league
Leverkusen Form & Balance Check
There are teams in the league who were not necessarily happy to have a ten-week break. We count the Werkself from Leverkusen among them. Bayer showed great improvement before the winter break and coach Xabi Alonso's eleven had won all of their last three games. Thanks to the small run, Bayer have been able to put plenty of space between themselves and the relegation places and Leverkusen are now looking upwards again. The gap to the international places is currently seven points and with a win against Gladbach, Bayer would be back in the thick of the action.
Bayer like to play Gladbach
A fourth win in a row would add to the Werkself's already broad chest. The chances of the next three points are not bad at all. Leverkusen have won all five of their last meetings against Gladbach. No other team in the league has such a long series against Leverkusen. Even though Bayer have won their last three games, they have not won many away from home. Leverkusen have only scored in three of their seven away games (two wins and one draw). From the point of view of Bayer fans, we can only hope that this record will improve in the new year.
Leverkusen facts & analysis
– Won last 3 matches.
– 5 wins in a row against Gladbach
– Only 7 points scored away from home
Predicted line-up – last update on 21 January 2023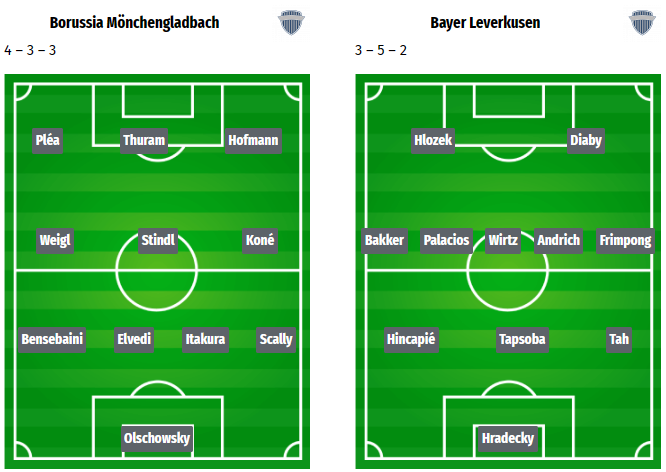 For Gladbach, the eyes will be mainly on the cabinet. Sommer will still be replaced by Olschowsky in the upcoming match. The new number 1 Omlin is not yet with the team. Otherwise, coach Farke has no major changes. All regular players are on board. Next to Elvedi in central defence, the Japanese Itakura will play, Friedrich will only remain on the bench.
For the upcoming opponent from Leverkusen, it will come down to a 3-5-2 on Sunday. Diaby and Hlozek will play up front. Schick will probably only come off the bench, as will Iranian Azmoun. Youngster Florian Wirtz should make his comeback in Bayer's starting eleven after tearing his cruciate ligament.
Gladbach – Leverkusen direct comparison & statistics
Both teams have faced each other in 102 matches so far. The direct comparison clearly goes to the Leverkusen side. Bayer won 41 games, Gladbach 28 and in addition there are 33 draws.
– Borussia Mönchengladbach score an average of 2.32 goals in home matches and Bayer Leverkusen score an average of 1.73 goals in away matches.
– In their last match Bayer Leverkusen won by 1 goals.
– With 4 red cards Bayer Leverkusen leads the sin chart in the Bundesliga
– Winning streak stands at 3 games for Bayer Leverkusen