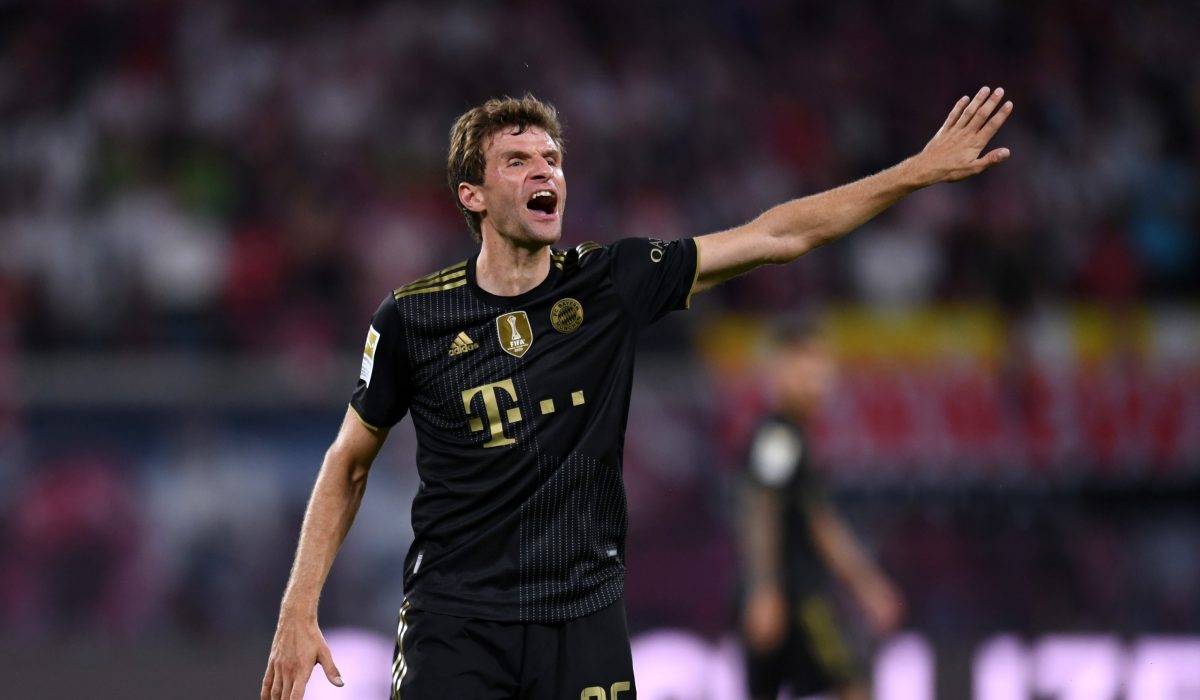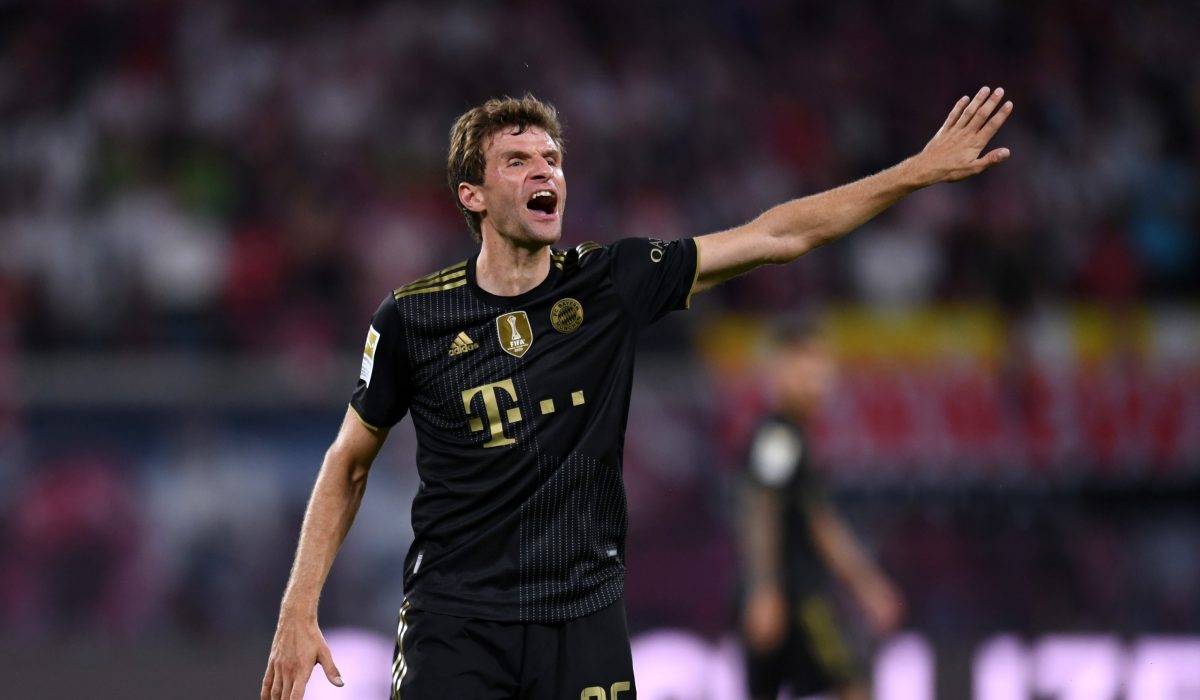 Bayern Munich vs. VfL Bochum
After a successful start in the Champions League, it's back to the daily grind in the Bundesliga for FC Bayern München on Saturday. The next opponent may not have such a big name as the glorious FC Barcelona, but it still has to be taken seriously. At 3:30 p.m., VfL Bochum will take on the record champion at the Allianz Arena. VfL wants to annoy the big favourites and maybe even take a point with them. Find out whether we think they will succeed in our following Bayern vs Bochum tip.
Bayern have made a good start to the season under new coach Julian Nagelsmann and have picked up ten points from four games. This puts the serial champions in second place behind Wolfsburg, who have yet to drop a point. With a win against Bochum, the FCB would conquer the top of the table at least until Sunday.
VfL Bochum, on the other hand, have made the expected difficult start as a promoted team. The Bochum team has only picked up three points from its first four games and has already lost three times. Nevertheless, at this early stage of the season, this is enough for 13th place, although Hertha BSC, in relegation place, also have just as many points to their name. With the upcoming mammoth task in Munich, the prospect of more points doesn't really get any better.
Bayern vs Bochum info
– Date & Time: 18.09.2021 at 15:30 hrs.
– Venue: Munich, Allianz Arena (75,000 spectators)
– Competition: Bundesliga, Matchday 5
– TV broadcast: Sky
Bayern Form & Balance Check
Bayern are still without defeat in the new season and have won all but one of their competitive matches. Only in the Bundesliga opener against Gladbach did the Munich side not get beyond a 1-1 draw, since then there have been a whopping six wins in a row. Among them were commanding victories against top-class teams such as Borussia Dortmund, RB Leipzig and, most recently, FC Barcelona. In the Champions League opener with the Catalans, the record champions scored an absolutely unchallenged 3:0 victory during the week. The well-rehearsed team seems to be functioning smoothly under a new coach and is smoothly following on from last season's performances.
Is Nagelsmann firing up the rotation machine?
After the first international English week of the season, the exciting question now is whether Nagelsmann will remain true to his thoroughly radical rotation method. FC Bayern have also strengthened their width with the transfers of Upamecano, Sabitzer and Richards and are double-loaded in every position. For example, the versatile Sabitzer could relieve one of the previously set midfield trio of Kimmich, Goretzka and Müller. On the wings, too, there is an exciting four-way battle between Gnabry, Sane, Coman and Musiala. Good for him who has such luxury problems.
Bayern facts & analysis
– Bayern are still unbeaten in seven games under Nagelsmann.
– Munich have scored in every competitive match this season.
– FCB have won six competitive matches in a row, always scoring at least three goals.
Bochum Form & Balance Check
Bochum are still struggling with the higher level at the start of the Bundesliga. Three of their first four league games were lost, only once against a European Cup representative. However, the VfL sold itself quite well in the defeats and convinced with its will and willingness to fight. Nevertheless, after the 2:0 win against Mainz, it was not enough for further points. They lost against Cologne (1:2) and Hertha (1:3), and against the Berliners in particular, Bochum had the majority of the game. In the end, however, Pal Dardai's team was more cool-headed in the decisive moments and ice-cold in front of goal.
Personnel options are increasing
The VfL are hoping for a boost from several returnees. Eduard Löwen and Robert Tesche were already allowed to collect minutes again against Hertha and increase the selection in central midfield. The defence is still waiting for the injured Cristian Gamboa and Maxim Leitsch, who were absolute regulars in the back four last year but are still recovering from injuries. On the wings, the recovered Takuma Asano and Danny Blum provide more variability. It is possible that one or the other returnee will be able to help out against Bayern.
Bochum facts & analysis
– Bochum have lost three of four league games.
– The promoted team is currently ranked thirteenth in the Bundesliga.
– Bochum have gone without a goal of their own for the first time, but have also conceded none for the first time.
Predicted line-up – last update on 16 September 2021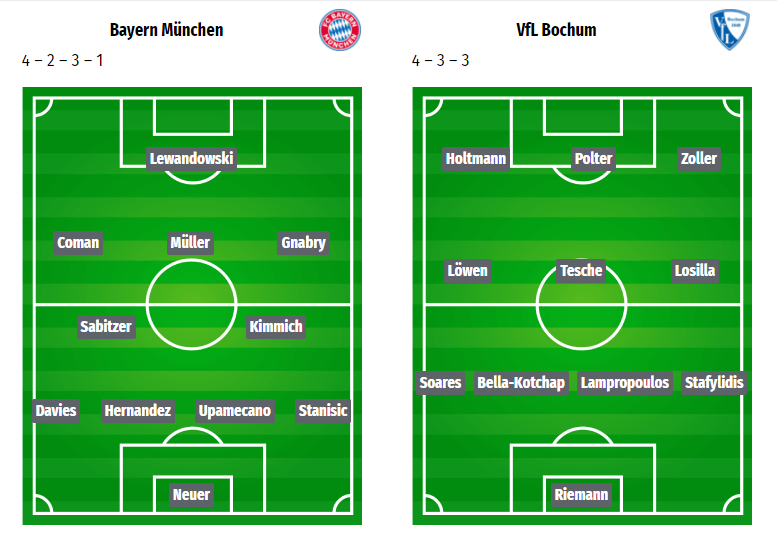 At Bayern, coach Julian Nagelsmann is likely to rotate a bit after the Champions League game. For Pavard, Süle, Goretzka, Sane and Musiala, Stanisic, Hernandez, Sabitzer, Gnabry and Coman could come into the team. Nianzou would also be an option for the defence. At Bochum, we expect only one change compared to the last game against Hertha. Coach Thomas Reis is likely to bring in the experienced Robert Tesche as a defensively oriented six for Rexhbecaj or Löwen.
Bayern – Bochum direct comparison & statistics
FC Bayern München and VfL Bochum 1848 have met many times in their storied history. A total of 76 direct duels are recorded in the direct comparison, 68 of which come from the Bundesliga and the rest from the DFB Cup. The record speaks for the record champions from Munich, who have won 50 of these games. Bochum only won ten times and 16 games ended in draws. Due to VfL's long absence from the Bundesliga, the three most recent matches all took place in the cup, with Bayern winning each of them.

– The most common result between Bayern Munich and VfL Bochum is 3-1 when Bayern Munich had home advantage. 5 games ended like this.
– The average number of goals scored in a Bayern Munich vs VfL Bochum clash is 3.8.
– Bayern Munich have a proud record of 13 games without defeat against VfL Bochum in front of their home crowd.
– The average number of first half goals in matches between Bayern Munich and VfL Bochum is 1.6.
– VfL Bochum have not won any of their last 7 duels against Bayern Munich.