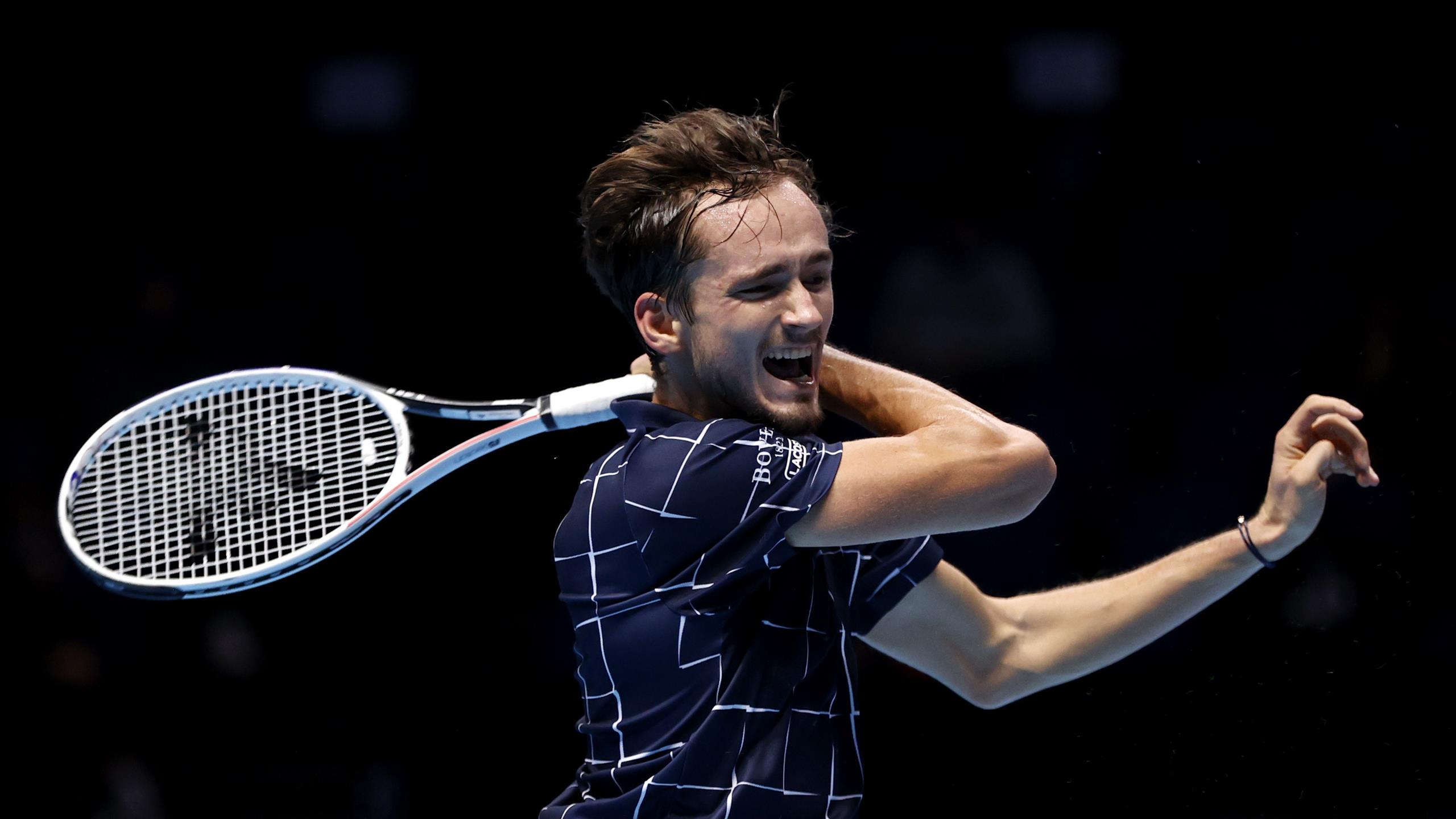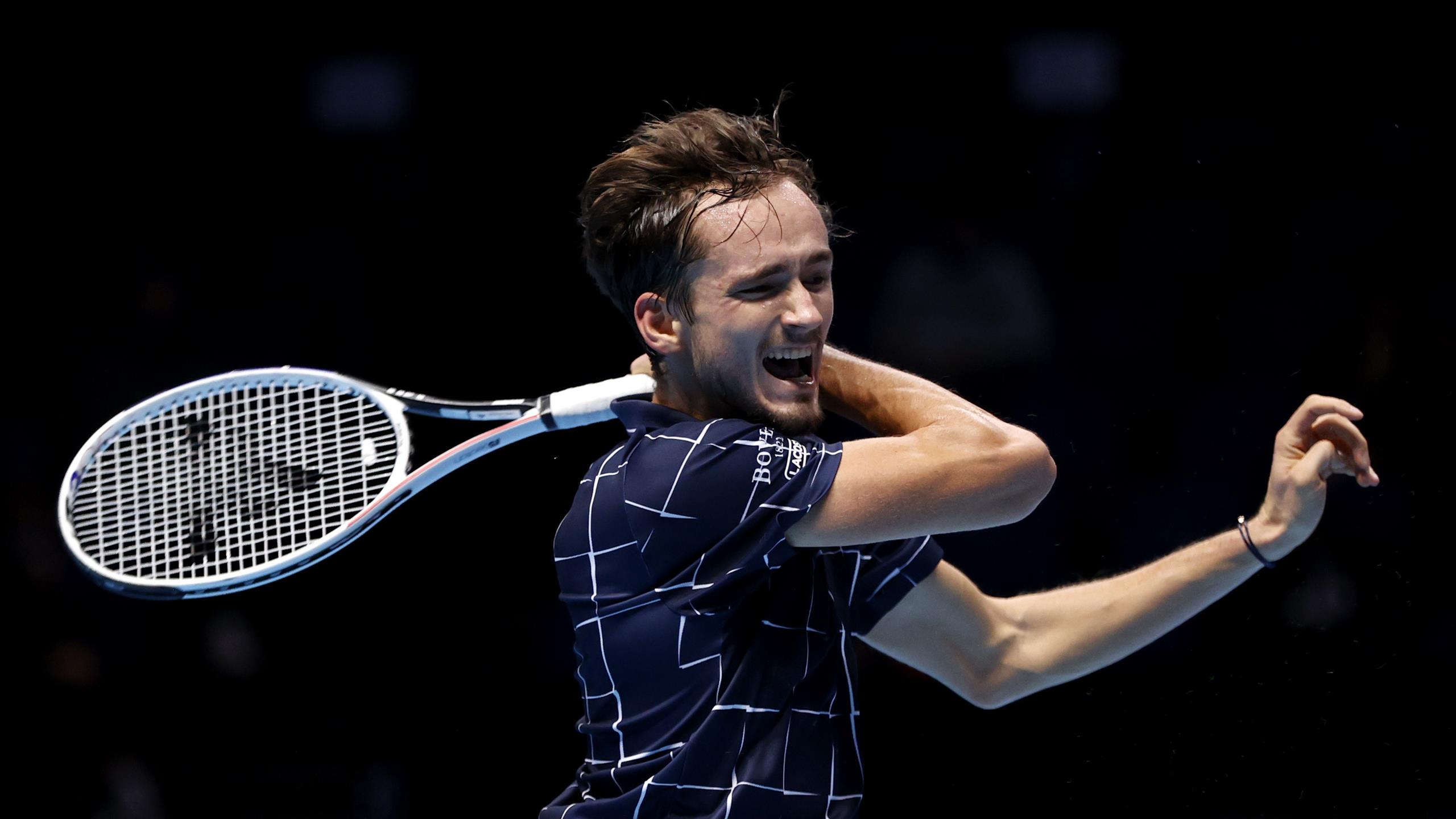 ATP Masters in Indian Wells, Round of 16, Tuesday, 14/03/2023
It's a duel that many would have actually wished for a few rounds later. At the Masters in Indian Wells, Germany's best tennis player has fought his way into the last 16, but will be served a very tough opponent there.
Consequently, Bet-at-Home considers him an underdog. However, the average odds of 3.65 to 1.25 are not so high that a win would be tantamount to an absolute sensation.
How high are Germany's chances of winning and why, unfortunately, I can't imagine that the reigning Olympic champions will be jubilant in the end? I'll reveal that now in my Medvedev Zverev tip!

It was a feat of strength, but one with a positive result. Alexander Zverev also won his second match at Indian Wells! His 7-5, 1-6, 7-5 against Emil Ruusuvuori, however, naturally revealed a few weaknesses.
Both players gave each other 13 chances to break, but only took four of them. In the end, the German was the worse player in almost all statistics, benefiting from being there in the decisive moments.
Compared to his 6-3, 6-1 win over Pedro Cachin at the start of the tournament, it became clear at Ruusuvuori that Zverev has a lot of trouble when his opponents are more demanding.

"From the second set on, he played much, much better than me. Also in the third set I thought he was the better player and I just found a way. Today I just found a way to win. I'm still in the tournament, that's the main thing for me," said the happy winner.
Knowing, of course, that he will have to improve his performance considerably against Daniil Medvedev. He has already met the Russian twelve times, the record shows us a perfectly even 6:6.
Medvedev had triumphed five times in a row – all duels were played in 2020 and 2021 – before Zverev was able to break this streak at the ATP Masters one and a half years ago.
Of course, the direct comparison should not be weighted too highly, after all, the Hamburg native was injured for a long time in 2022 and is still not back to his old self. That's also how our betting providers assess the match-ups.

If he should walk off the court as the winner on Tuesday, odds of 3.65 can be achieved. Medvedev, on the other hand, comes in at a much lower 1.25. No wonder, after all, the series champion of the last few weeks is serving here.
The former world No. 1, who was ranked No. 1 for a short time, weakened enormously in 2022 and disgraced himself very early on at the Australian Open. Since then, however, he has shown from match to match that he is on the verge of becoming the player who hits ice-cold again.
In Rotterdam he beat Jannik Sinner in the final, in Qatar it was Andy Murray and a little later in Dubai Andrey Rublev had no chance. Medvedev got stronger from game to game, in Dubai he even outplayed grandmaster Novak Djokovic in two sets.
All the more curious that the 27-year-old got into real trouble in his 2nd round match at Indian Wells. Everything went well in the opening 6-4, 6-3 against Brandon Nakashima, but then came a certain Ilya Ivashka.
The Belarusian demanded everything of him, and in the end the favourite snatched a 6-2, 3-6, 6-1. He gave his two opponents 13 break chances, which is an unusual number. Medvedev managed to fend off eleven of them.
He also committed six double faults against Ivashka. Should he be similarly nervous on Tuesday, Alexander Zverev will have to take advantage of exactly that. With only one round of 16 reached, Medvedev should know: The Masters in Indian Wells is not my favourite tournament so far!
My Medvedev Zverev Tip
It would be a real bang for the buck if Alexander Zverev could actually prevail against Daniil Medvedev. The Olympic champion was actually the worse player against Emil Ruusuvuori, but somehow scuffled his way through.
Something that Medvedev obviously copied, because he also surprisingly had to go into a third set against Ilya Ivashka. But: He still had everything under control at all times. I can't imagine that Zverev is ready for a triumph over a world star.
He makes too many simple mistakes, gives away several break chances and doesn't look as if he is very close to his old level again. That's why I see the favourite clearly in front and bet:
Medvedev gets a 2:0 against Zverev!