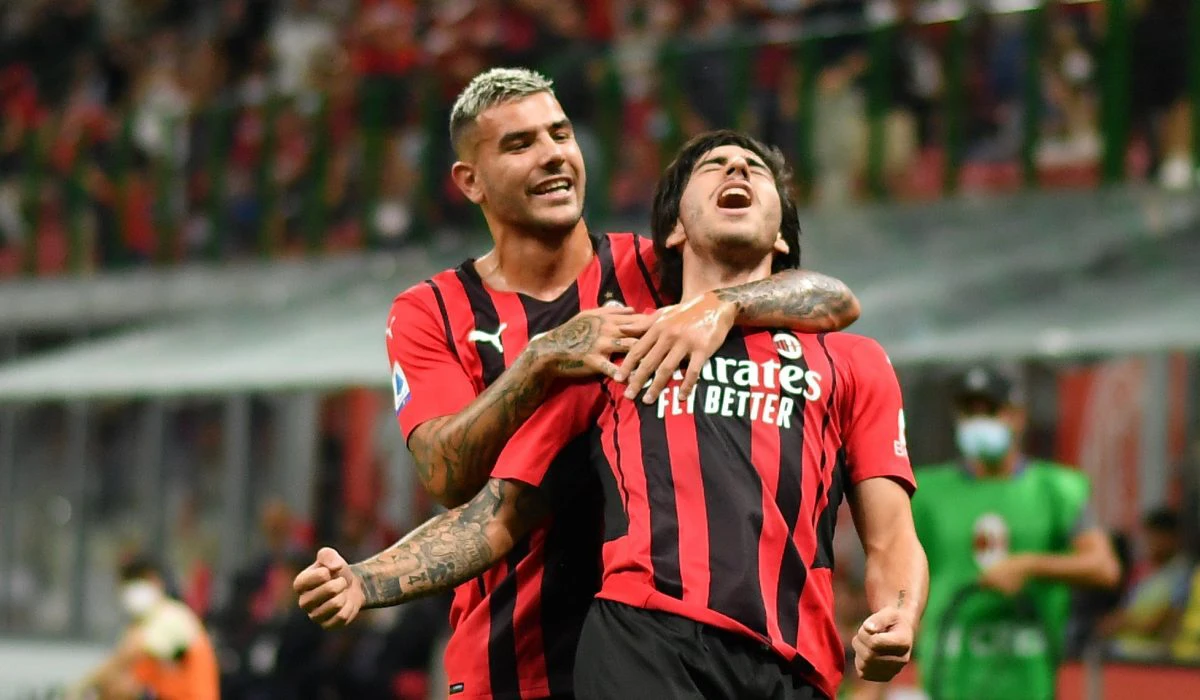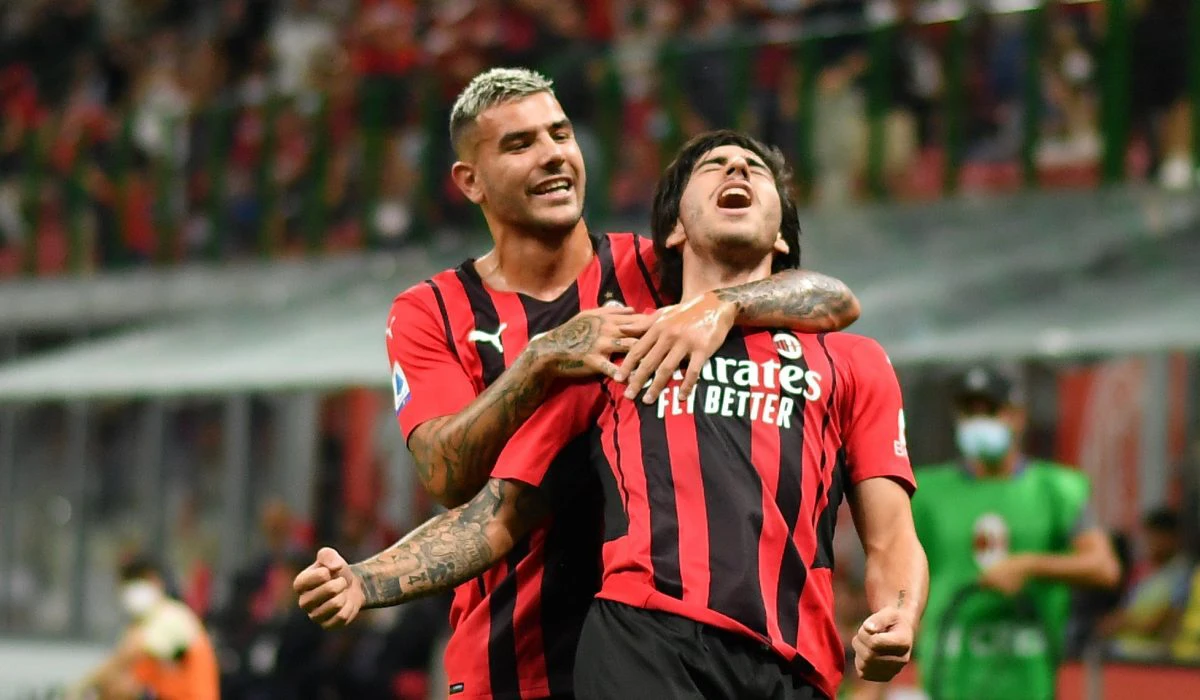 AC Milan vs. Lazio Roma

In Italy, a very special match is coming up this weekend. AC Milan will host the capital club Lazio Roma on 12/09/2021 at 18:00. Both teams are currently in excellent shape. Both Milan coach Stefano Pioli and Lazio Rome coach Maurizio Sarri stand for offensive, attractive football. As both teams have won their first two games, the teams should have enough self-confidence.
There is certainly no clear favourite. Individually, however, we see slight advantages for the fashionable city. They play Lazio in front of their home crowd and have won two of the last three direct duels against the Laziali. However, Lazio were convincing in all respects in their last match against Spezia Calcio. The capitals won 6:1 and showed that they are well prepared for the match at the San Siro. Find out more about this match in our Milan vs Lazio tip.
Milan – Lazio info
– Date & Time: 1'2.09.2021, at 18:00.
– Venue: Milan, Giuseppe Meazza (80,018 spectators)
– Competition: Serie A, Matchday 3
– TV broadcast: DAZN
Milan Form & Balance Check
The Rossoneri are considered secret favourites in the championship battle this year. Coach Stefano Pioli's team is of very high quality and has the right mix of experienced and young players. Giroud, Kjaer and Ibrahimovic are the leaders and help the young talents like Tonali, Diaz and Co. to develop. That the squad composition is cleverly chosen was evident in the first two league games. Milan won 1-0 against Sampdoria Genoa and 4-1 at home against Cagliari Calcio in their last match. That is why the Milan players are currently playing with a self-confidence that is unparalleled.
Milan's strong defence
Against Lazio Roma, it will be crucial for the Milanisti how they can defend Immobile and Co. In our opinion, Milan possess the necessary speed with centre-back Tomori to shut Immobile down. Their other centre-back, Kjaer, is very clever one-on-one and has first-class positional play. Therefore, it is quite realistic that Milan can defend Lazio Roma's attack for 90 minutes.
Milan facts & analysis
– They have conceded just one goal in their first two games.
– Milan are currently in fourth place in the table
– They have won their first two league games
Lazio form & balance check
Lazio Roma have been fully convincing in their first two games. In the first game of the new season, the Laziali celebrated a 3-1 victory over FC Empoli. The following match confirmed the strong form of the Laziali: Immobile and Co. kicked Spezia Calcio out of their own stadium with 6:1. There, Immobile had missed a penalty. A short time later, he was able to manoeuvre a cross into the opponent's net with a header and make his missed penalty a thing of the past. The Lazio fans then chanted his name throughout the stadium. When Immobile is in form, things are usually very good for the tradition-rich capital club too.
Will Immobile score against Milan?
Immobile scored 20 goals last year and has been one of Italy's best strikers for several years. The now 31-year-old also striked for the Squadra Azzurra at the European Championships and also played his part in winning the title. This season, the 1.85-metre tall goalscorer has scored four goals in two games. To be fair, Immobile has scored against supposedly weaker opponents such as FC Empoli or Spezia Calcio. It remains exciting to see whether he will also overcome Milan goalkeeper Maignan.
Lazio facts & analysis
– They are currently in first place in the table.
– Immobile has scored four goals in two games
– The Laziali have won their first two games
Predicted line-up – last update on 12 September 2021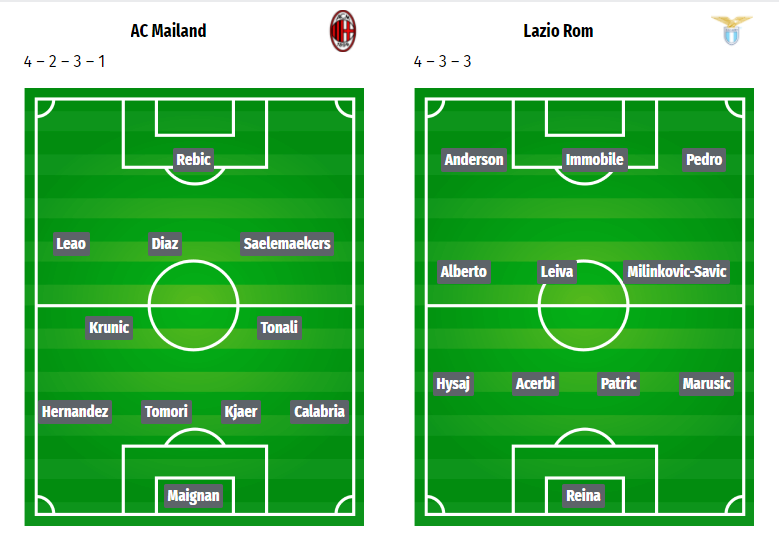 We expect Stefano Pioli to make few starting eleven changes. Giroud, however, tested positive for the corona virus before the international break and will in all likelihood not play against Lazio Roma. Ibrahimovic is most likely back in the squad, but we suspect he will be substituted rather than play from the start. We expect the Rossoneri to play in their usual attacking 4-2-3-1 system.
Maurizio Sarri always plays a 4-3-3 system with his teams. However, the 62-year-old will have to do without his nominal regular at right-back: Lazzari suffered a calf strain in the match against Spezia Calcio. He could be replaced by Marusic, who has similar speed. Otherwise, we do not expect any nominal changes compared to the last game.
Milan – Lazio direct comparison & Statistics
In the last 18 direct encounters, the balance between AC Milan and Lazio Roma has been relatively even: seven times the fashionable city won, five times the games ended in a draw and six times the Laziali walked off the field as winners. In the last three meetings, Lazio have won once and Milan twice.
– AC Milan's winning streak stands at 3 matches.
– The average number of goals scored in the first half in matches between AC Milan and Lazio Roma is 1.6
– The most common result between AC Milan and Lazio Roma is 1-1. 13 matches have ended like this: