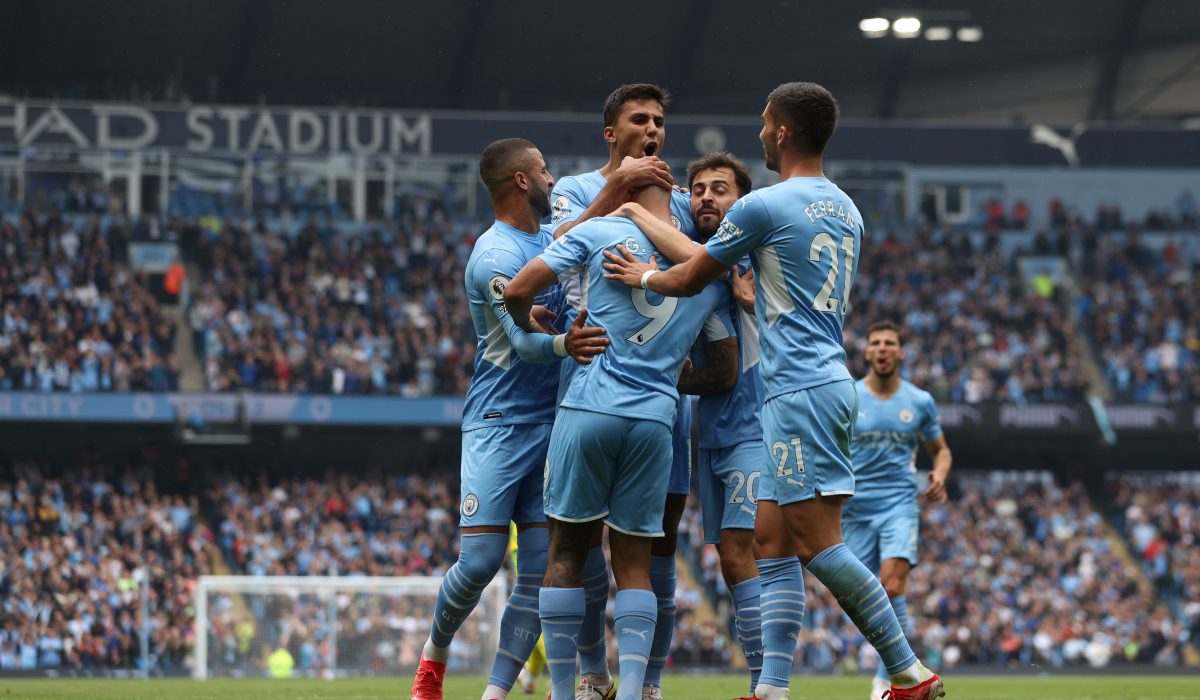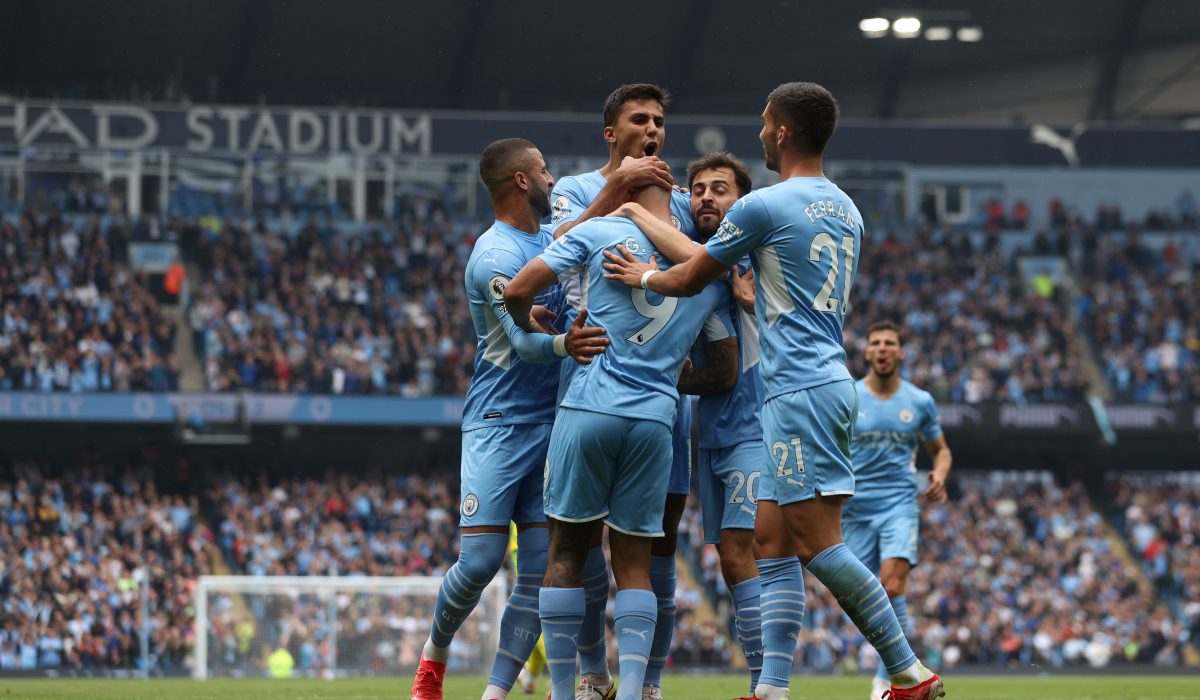 Manchester City vs. Arsenal FC
Two matchdays have already been played in the Premier League. At the weekend, the last games before the first international break will be played, including two absolute top games. In addition to the highlight Liverpool against Chelsea, champions Manchester City and FC Arsenal also meet. Both clubs have had a less than satisfactory start to the season and are looking for another much-needed sense of achievement on Saturday at 13:30. Find out how this duel could go in our Man City vs Arsenal tip.
Manchester City are in ninth place in the table with three points after two games. Last year's champions started the season with two defeats in must-win games, but they were able to redeem themselves against Norwich. Arsenal, on the other hand, seem unable to shake off their long-standing crisis this season. After two eighth-place finishes in the last two seasons, the Gunners finally wanted to get back to the international places, but they got off to a bad start with two defeats in the league. Arsenal are therefore in penultimate place in the table with zero points.
Man City – Arsenal Info
– Date & Time: 28/08/2021, at 13:30.
– Venue: Manchester, Etihad Stadium (55,000 spectators)
– Competition: Premier League, Matchday 3
– TV coverage: Sky
Man City Form & Balance Check
The Citizens from Manchester had to write off their first possible title with their first defeat of the season. In the final of the Community Shield, in which the champions and cup winners meet, Manchester were beaten 1-0 by the Foxes of Leicester City. The league opener was also lost with the same result, Tottenham Hotspurs securing the three points with a goal from Heung-Min Son. The Citizens then took the frustration out of their two defeats in their first home game last weekend, sending promoted Norwich home 5-0.
Grealish scores on home debut
New signing Jack Grealish scored alongside veterans Laporte, Sterling and Mahrez. The midfielder came from Aston Villa for a whopping 117.5 million euros, but is the Citizens' only notable new signing so far. Harry Kane was another big fish that the managers had in their sights as a replacement for Sergio Aguero, but Spurs do not seem to want to sell him under any circumstances. After Kane did not play at all against City after an extended holiday, he was allowed to play in the most recent league match and subsequently committed himself to Tottenham on Twitter, at least for the coming season. So a transfer to Manchester this summer is probably off the table.
Man City facts & analysis
– City have lost their first two competitive games 1-0.
– In the first and only home game of the season last Saturday, the Citizens won 5-0.
– New signing Jack Grealish was able to score his first goal for Man City against Norwich.
Arsenal Form & Balance Check
The Londoners from Arsenal FC have once again made a poor start to the season. They started the season with a supposedly easy task against promoted Brentford, but the Bees managed to surprise the Gunners and won 2-0 at home. On the next matchday, Chelsea was waiting for Arsenal in the London derby. At home in the Emirates Stadium, the Gunners were also beaten 2-0 by the reigning Champions League winners. The cup match against second division West Brom during the week came in handy. Arsenal showed a furious reaction to their poor start and dismantled the underdog 6-0, with Aubameyang scoring a treble.
Youth brash in Arsenal squad
Despite winning their first competitive game of the new season, Arsenal's mood is only likely to improve once they return to form in the league. Numerous new arrivals, who the Gunners have signed for a total of almost 150 million euros, should help this season. With Ben White, Martin Ödegaard, Aaron Ramsdale, Albert Lokonga and Nuno Tavares, Arsenal have divided this hefty sum among five players, all of whom are 23 years old or younger. Whether this youthful approach will lead the Gunners back to success remains to be seen.
Arsenal facts & analysis
– Arsenal have lost each of their first two league games 2-0.
– The Gunners are one of four Premier League teams yet to score a goal.
– Pierre-Emerick Aubameyang scored a treble in the 6-0 cup win.
Predicted line-up – last update on 28 August 2021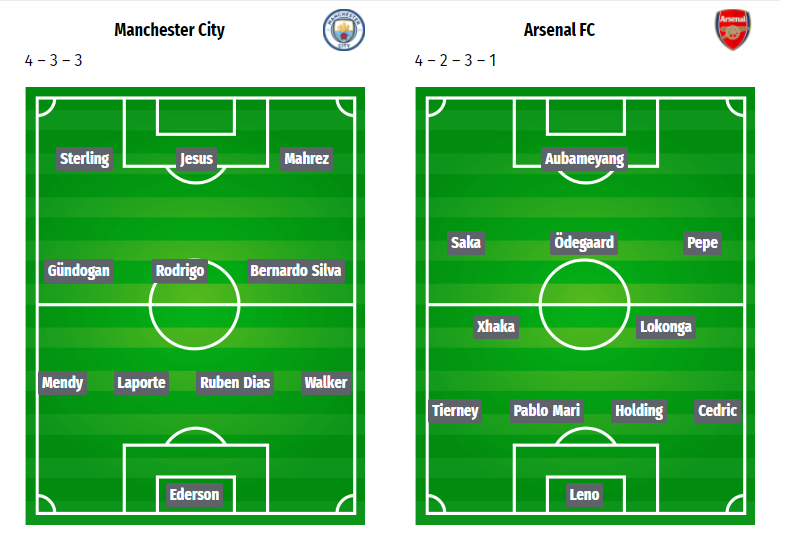 ManCity coach Pep Guardiola is once again a master of selective rotation this season. Accordingly, the Citizens' starting eleven is difficult to predict. Other alternatives to our listed starting line-up are Torres, Grealish, Fernandinho, Cancelo and Ake. Arsenal coach Arteta has also made changes time and again so far. Defensively, he will have to do without Ben White, who is ill with Corona, and Tierney is injured and therefore still questionable. Offensively, the successful combination from the cup could start again. Other options include Chambers, Martinelli and Smith-Rowe.
Man City – Arsenal Direct comparison & Statistics
Manchester City and Arsenal FC have had some exciting duels in their past. In total, there are 180 of them, most of them in the Premier League. The record speaks quite clearly in favour of the Gunners, who have so far picked up 87 victories against City. Manchester have won 51 times and 42 games have ended in draws. Arsenal's last league win against City, however, dates back to 2015, and since then the Citizens have dominated the statistics.
– On average Manchester City score 1.8 goals against Arsenal FC and Arsenal FC score 0.6 goals against Manchester City.
– The average number of goals scored in a Manchester City vs Arsenal FC clash is 2.4.
– The average number of goals scored in the first half in matches between Manchester City and Arsenal FC is 1.2.
– In front of home crowd Manchester City have a proud record of 6 games without defeat against Arsenal FC.
– Last season Manchester City won both matches against Arsenal FC (1-0 at home and 1-0 away).
– Arsenal FC's last away win at Manchester City was in 2015.