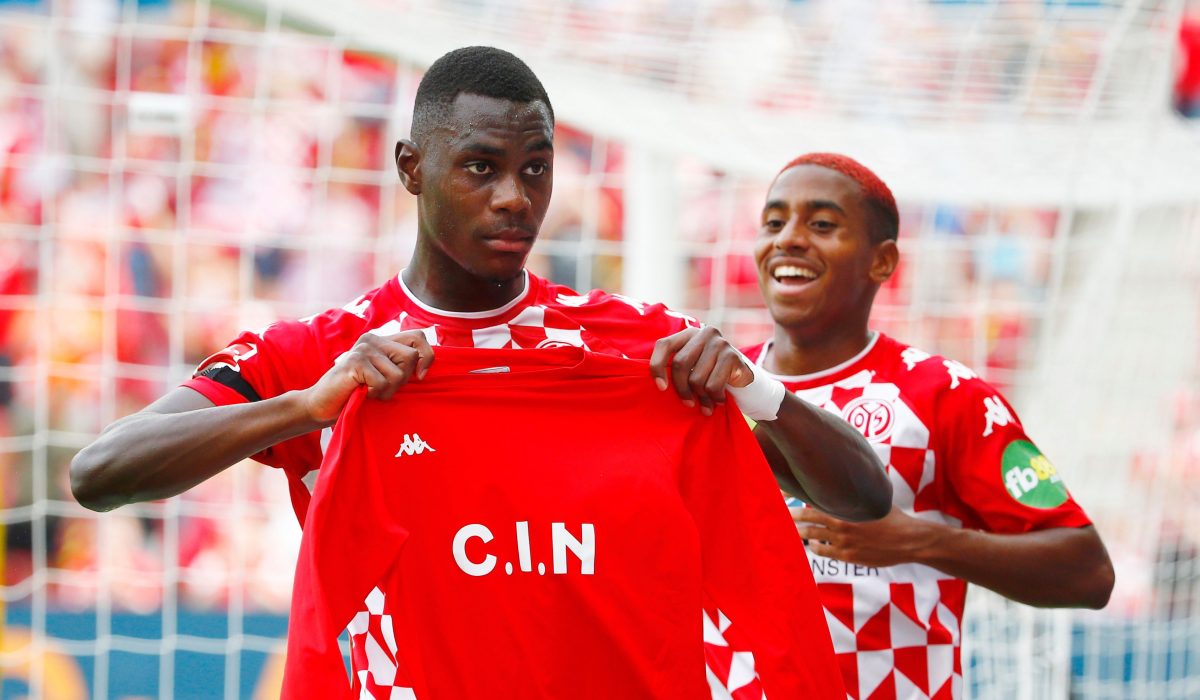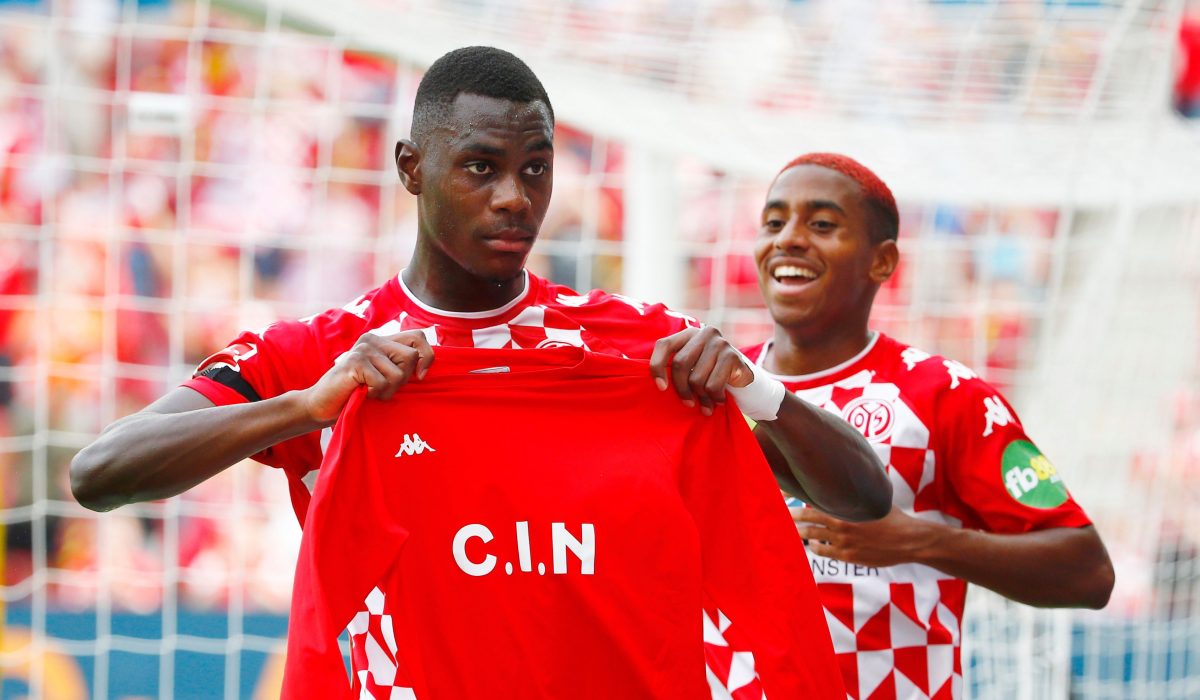 FSV Mainz vs. Union Berlin
After the teams faced each other in European competitions during the week, fans can look forward to what is now matchday 7 in the Bundesliga this coming weekend. At the end of this round, the duel between FSV Mainz 05 and the Eisernen from Berlin will take place on Sunday at 15:30. Both teams came out of last weekend with different results. Mainz lost 0:1 against Bayer 04 and Union won narrowly 1:0 against Arminia from Bielefeld. Find out what we think about the upcoming match in our Mainz vs Union Berlin betting tip.
If we take a closer look at the performances of these two teams so far, both have come out of the respective starting blocks quite solidly. Mainz have a solid 10 points after six matchdays, and Union have delivered no less with nine points. We therefore expect a duel of equals and a goal or two.
Mainz – Union Berlin Info
– Date & Time: 03.10.2021, 15:30 Uhr
– Venue: Opel-Arena (Mainz)
– Competition: Bundesliga, Matchday 7
– TV broadcast: Live on DAZN
Mainz Form & Balance Check
As mentioned above, Mainz have made a really good start to the new season. Ten points after six matchdays is an outstanding record for a club that had such a turbulent last season. The Mainz team's goal this year is once again very clear. The aim is to stay in the relegation zone as quickly as possible, and coach Bo Svensson's team will be happy to take anything that comes after that.
Leverkusen were too strong
Last weekend, Mainz faced the Werkself from Leverkusen and were narrowly beaten 1-0 by Bayer. Mainz need not reproach themselves, however, because Leverkusen simply played to their higher individual class. Now, against the Unioners, a duel of equals awaits and if they can deliver their performance here, then the fourth win of the season is very possible.
Mainz facts & analysis
– Last lost 0:1 against Bayer 04
– Currently in 6th place
– Best defence in the league: 3 goals conceded
Union Berlin Form & Balance Check
The Ironmen from the capital have done it. The 1st victory at international level in the club's history has been wrapped up. Last Thursday, the home match against Maccabi Haifa was on the agenda and against the team from Israel, the Berliners won 3:0 at the Olympiastadion. With this success, the men from the capital have recovered from the 1:3 defeat in the opener against Prague. Now they want to show the same intensity to win against Mainz as well.
Run to be continued
Union have now won two matches in a row across all competitions, and they are looking to extend that run this Sunday. In their last match away from home, the Eisernen were guests of Borussia Dortmund. In the end, they suffered a 4-2 defeat and Union fans can only hope that the back line will be much safer again in Mainz. The 05ers are known for their merciless effectiveness this season and therefore Union must really watch out.
Union Berlin facts & analysis
– Only 8 goals scored
– Good defence with 8 goals conceded
– Want 3rd win in a row
Predicted line-up – last update on 1 October 2021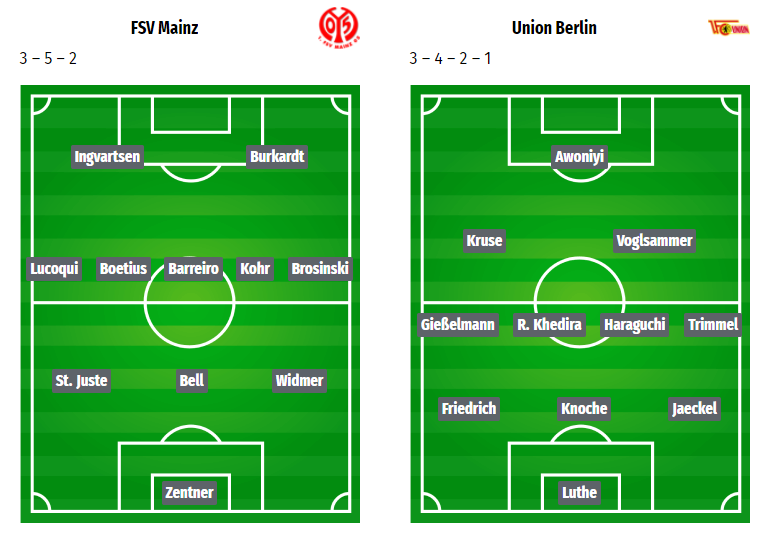 Mainz are relying on a 3-5-2 system in the upcoming match, which is highly variable, especially with the two attacking wing-backs. Ingvartsen and Burkardt are expected to provide the goals for the 05ers. The upcoming opponents from Berlin will play with a 3-4-2-1 system. Jaeckel will replace Baumgartl in the three-man defence. Vogelsammer and Kruse are expected to feed Awoniyi with balls.
Mainz – Union Berlin Direct comparison & Statistics
Both teams have faced each other only four times in their history in the Bundesliga and as far as the direct comparison is concerned, it is in favour of the Berliners. Union have won two games and Mainz one. In addition, there has been one draw.
– FSV Mainz's performance in the last 5 matches is better than Union Berlin's.
– A year ago, FSV Mainz was 18th in the table with 0 points. Currently they are in position 6 (10)
– FSV Mainz has not lost any of their last 7 home matches
– The average goals scored in a meeting between FSV Mainz and Union Berlin is 2.8