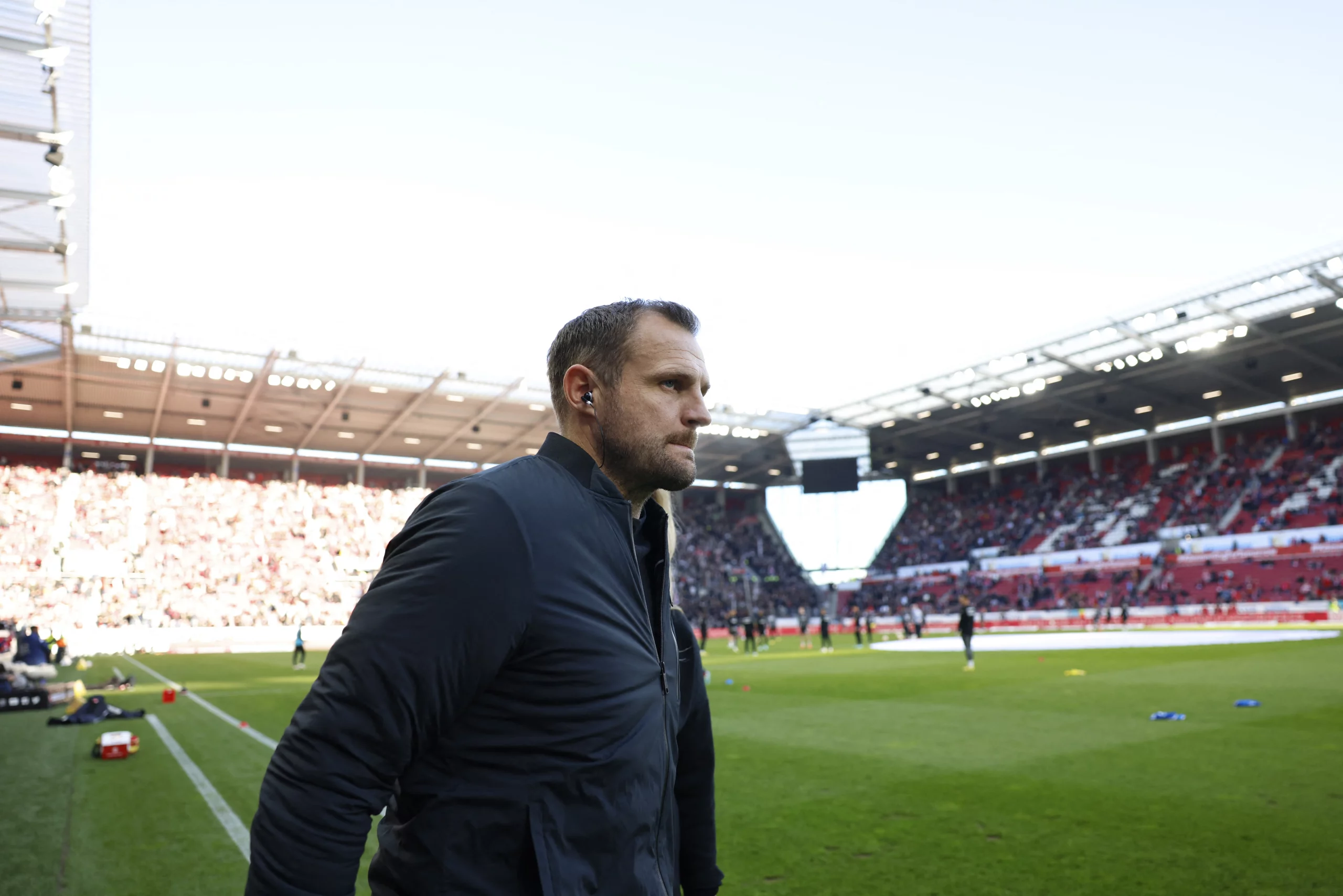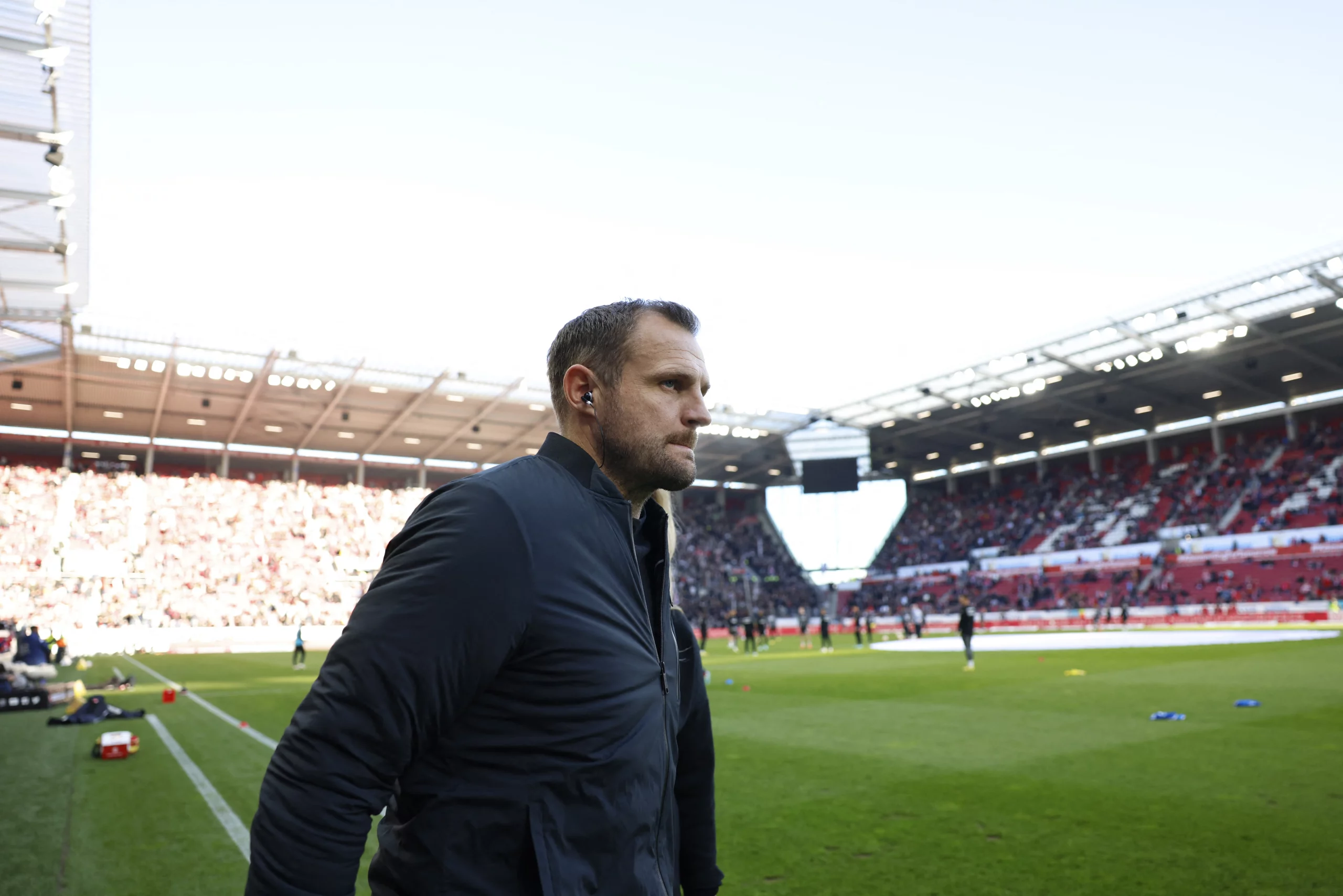 FSV Mainz – SC Freiburg
The upcoming weekend is again packed with extremely exciting games. Especially in the Bundesliga, there is a triple guarantee of real quality on the pitch on Sunday. Five of the top seven teams are in action on Sunday. The last match of the 25th matchday will take place at 7:30 pm between FSV Mainz 05 and Sport-Club from Freiburg. Both teams have been in excellent form in recent weeks and you can find out who will be able to continue their run on Sunday in our Mainz – Freiburg tip.
A look at the table will please both teams at the moment. Mainz have won four of their last five games and the 05ers are currently in seventh place in the table. Things are also running like clockwork for the Sport-Club from Freiburg at the moment. The men from Breisgau have 45 points on their account and haven't lost in five games. So we can look forward to two offensively very strong teams.
Mainz – Freiburg Info:
– Date & Time: 19.03.2023, 19:30 hrs.
– Venue: MEWA Arena, Mainz
– Competition: Bundesliga, Matchday 25
– TV broadcast: DAZN
Mainz Form & Balance Check
FSV Mainz 05 are currently one of the in-form teams in the entire league. For five games, the 05ers are already without defeat and in this period, there were strong four wins and a draw. The draw came last weekend in Berlin. Mainz had to settle for a 1-1 draw with Hertha. Next Sunday, they face Freiburg, another team from the top 5, but coach Bo Svensson's team has no reason to hide.
If we look at the performances so far in the second half of the season, only Dortmund and Bayern have been better than Mainz, who are seventh in the table. Currently, the gap to sixth-placed Frankfurt is four points. With a bit of luck, the 05ers will even play in the Conference League next season.
Does the record stand?
One of the main reasons why things are going so well for Mainz in the new year is their incredible home strength. Mainz have now won four in a row in front of their own fans and if they can also win against Freiburg, the 05ers would set an internal club record.
The fact that their opponent on Sunday is Freiburg also suits the Mainz team. Because against no other club in the Bundesliga have the 05ers celebrated as many victories as against the Breisgauers (14). Mainz's success is also closely linked to coach Svensson. The Dane currently has the best points average in Mainz club history (1.53).
Mainz facts & analysis
– Won 4 of last 5 matches.
– Last played with 1:1 against Hertha
– 4 home wins in a row
Freiburg form & balance check
Freiburg's current form can also be seen. Just like Mainz, the Breisgauers have not lost any of their last five games. Coach Christian Streich's men are in fourth place in the second-round table. Last weekend, they played at home against TSG Hoffenheim.
After two draws in a row, the Breisgau side won 2-1 against the bottom team. During the week, there was also the second leg in the Europa League against the Old Lady from Torino. After a 0:1 defeat at home, Freiburg were beaten 2:0 in front of their own fans.
Will it be zero again?
With 33 goals conceded, Freiburg have one of the best defensive lines in the league. However, it was not necessarily to be expected that the SC would also be so secure away from home. In the last two away games against Bochum and Gladbach, goalkeeper Flekken was able to keep a clean sheet. If they don't concede a goal against Mainz either, Freiburg would set an internal club record. However, Freiburg don't really like playing in Mainz, as their last win dates back to 2020.
Freiburg facts & analysis
– No defeat from the last 5 matches.
– Last win 2:1 against Hoffenheim
– Currently in 5th place
Predicted line-up – last update on 18 March 2023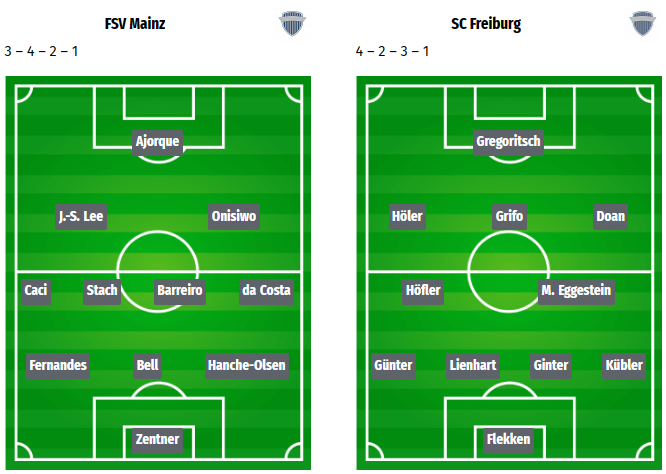 Mainz have found their regular line-up by now and coach Bo Svensson is likely to make only minimal changes. Onisiwo is likely to start again, but Ingvartsen will have to sit on the bench. Barreiro and Stach will start in the centre. Kohr will have to go on the bench. In attack, it will again come down to the only top player, Ajorque.
Freiburg will play in a classic 4-2-3-1. Gregoritsch will play up front as the only top player. Doan, Grifo and Höler will play behind. There are therefore no big surprises.
Mainz – Freiburg direct comparison & Statistics
Both teams have faced each other 48 times in their history so far and the direct comparison goes narrowly to the Mainz side. The 05ers have won 17 times, in addition to 16 victories for Freiburg and another 15 draws. Freiburg won the first leg 2-1.
– The average number of goals in the first half in matches between FSV Mainz and SC Freiburg is 1.2.
– FSV Mainz's performance in last 5 matches is better than SC Freiburg's performance.
– The winner of the last encounter was SC Freiburg
– FSV Mainz home winning streak in Bundesliga lasts 4 games