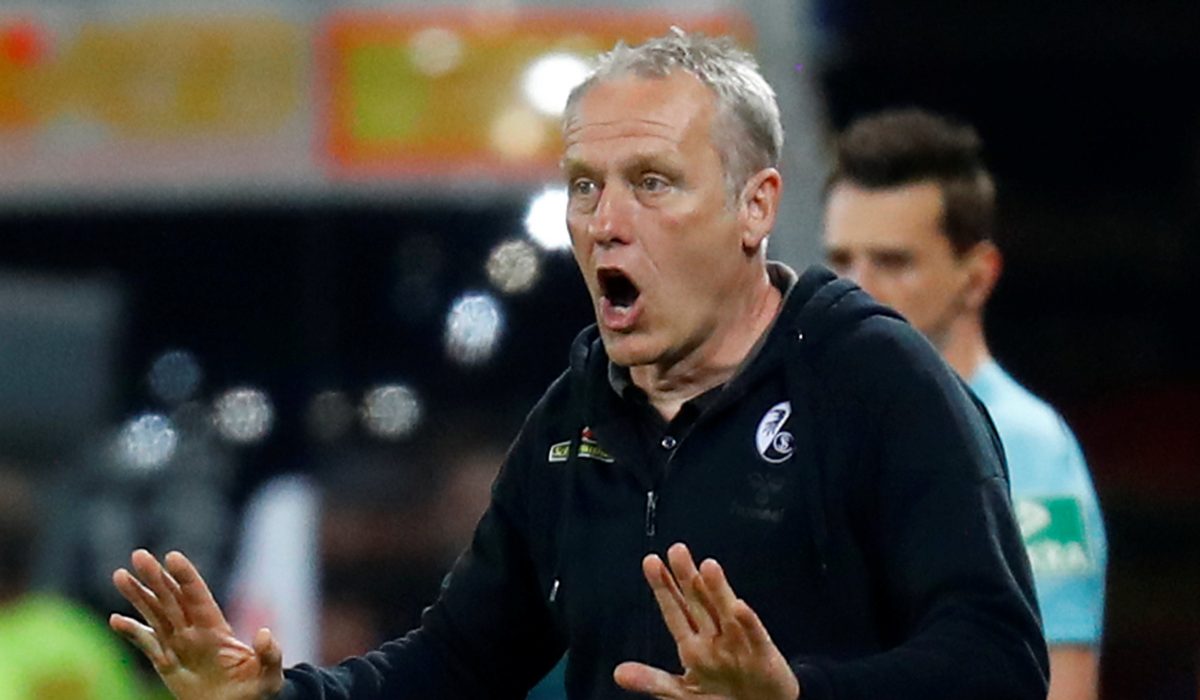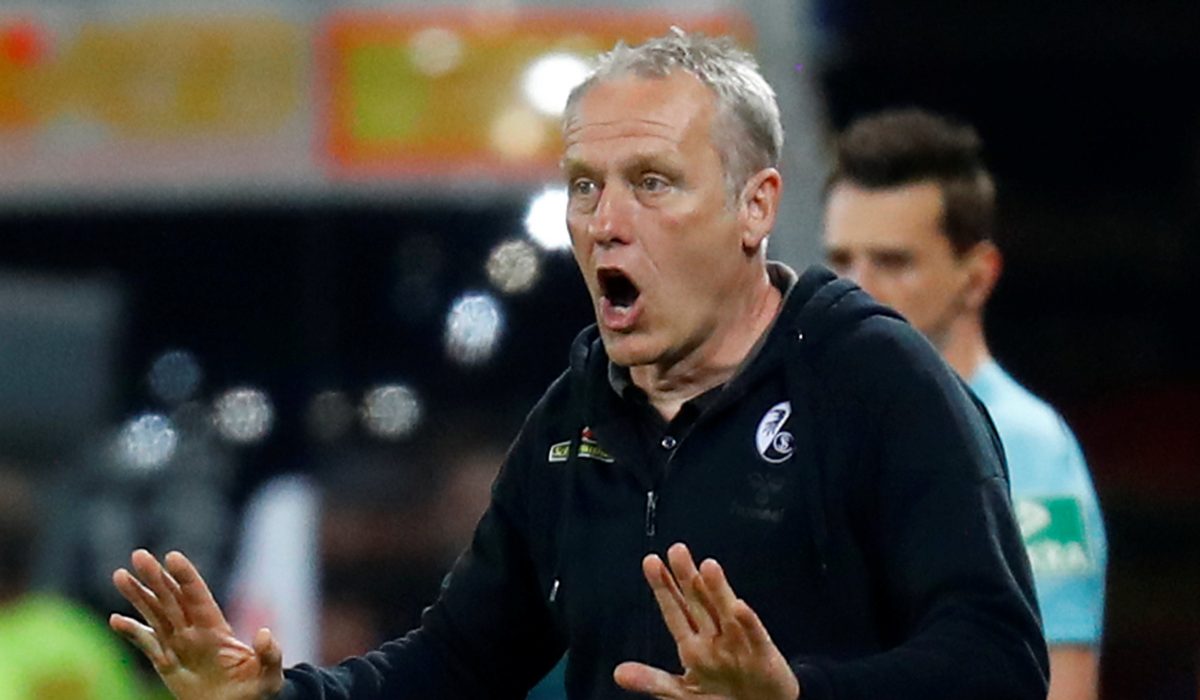 FSV Mainz vs. SC Freiburg
The Bundesliga starts into a new matchday. After the first 4 weekends, slight tendencies are already emerging. For example, Wolfsburg, Bayern and Dortmund are already at the top, while Fürth and Augsburg have found themselves in the bottom of the table. Our Mainz – Freiburg tip will tell you everything you need to know about this top match. Yes, you read that right: Top match. Mainz FSV and Freiburg SC are, along with Cologne, two of the three surprises in the league so far. The 05ers, who are currently level on points with BVB, are picking up where they left off in the final weeks of last season. Just one point behind them are the Breisgau side, who have stepped up a gear under legendary coach Streich.
At the moment, the Bundesliga table is a very bizarre sight. If the season ended now, Wolfsburg would be champions, Mainz in the top flight and SC Freiburg in the Europa League. Other surprises would be a 12th place for RB Leipzig and relegation for Hertha. But it is far from all over yet. This season is still in its infancy and that is how it should be viewed. A first judgement is only allowed towards the end of the first half of the season.
Mainz – Freiburg Info
– Date & Time: 18.09.2021, at 15:30 hrs.
– Venue: Mainz, MEWA Arena (33,305)
– Competition: Bundesliga, Matchday 5
– TV broadcast: Sky
Quotes for Mainz – Freiburg at bwin
The odds for this match are relatively even. Nevertheless, you can see that Mainz are slightly favoured. If you go with the 05ers and trust them to win, then you can bag very profitable 2.05 odds. For a draw, there are 3.60 odds, which also seem very attractive. The most unlikely event, an away win for Breisgau, would be rewarded with 3.50 odds. Probably the safest bet at provider bwin would be the double chance on Mainz (1.30), even if the odds are not necessarily worth it.
Mainz Form & Balance Check
FSV Mainz 05 is in impressive form. They have won 3 of their first 4 games. In addition, it can be noted that all victories were played to nil. The only blemish in an otherwise perfect season was the 0:2 away defeat at Bochum. However, this defeat is quickly forgotten when you see that Bo Svensson's men have already left Leipzig and Hoffenheim behind them. At home, Mainz even have a 100% win rate with exactly 0 goals conceded. So it will be very difficult for Christian Streich and Co to get points in Mainz.
The rock in the wall breaks away
However, the 05ers also have an acute problem to lament, because the player who leads and motivates the whole team and takes the responsibility for free kicks and penalties on his shoulders is out injured. We are talking, of course, about captain Moussa Niakhaté. The rock of the Mainz side will be out for around four to six weeks due to a thigh injury he sustained against Hoffenheim. It will be difficult to find an adequate replacement for him.
Mainz facts & analysis
– Mainz have a 100% win rate at home.
– Also still without conceding a goal at home
– Second best defence in the league behind Wolfsburg
– Captain Niakhaté injured for a long time
– Currently on CL course
Freiburg form & balance check
Christian Streich's SC Freiburg are on a similar run to FSV Mainz 05, but they have the extra advantage of being unbeaten so far this season. Two narrow victories were recorded against BVB from Dortmund and VFB Stuttgart. However, the games against Bielefeld and Cologne ended in a draw. If you look at the season as a whole, you can say that the Breisgau team is currently on an extreme high. While the draw at Bielefeld was somewhat disappointing, the two wins and the draw at the surprise team from Cologne can definitely be classified as successes.
Successful home-grown brand
The success in this still young season comes from a high proportion of the home-grown brand. This means that the SC youth team is performing excellently. A total of 6 players from their own youth are currently in the Freiburg squad. "It's great that the youth academy has done such an outstanding job," SWR quotes coaching legend Christian Streich. Kevin Schade and Noah Weißhaupt are two examples of youth players who debuted recently and were able to convince directly.
Freiburg Facts & Analysis
– SC Freiburg are still unbeaten
– Already won against Dortmund
– High proportion of youth players
– SC are one of only 4 teams in the league to have gone without defeat so far
Predicted line-up – last update on 16 September 2021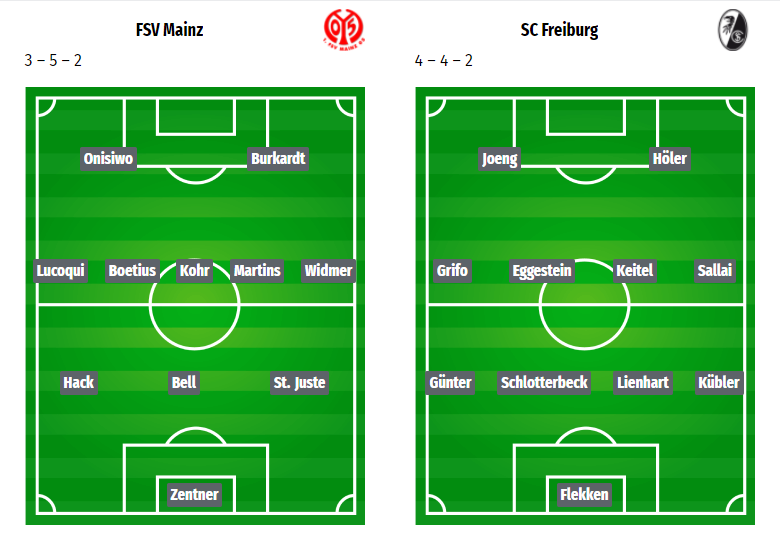 Both clubs are currently in absolute top form. For this reason, there are not many reasons to change anything in the line-up. Bo Svensson will send his 05ers onto the pitch in the usual 3-5-2. In terms of personnel, he will have to do without captain Niakhaté. Hack will probably fill this gap. Just like his opposite number, Christian Streich will not change anything in the system. He will play his boys in the usual 4-4-2.
Mainz – Freiburg direct comparison & Statistics
In the direct comparison of these two teams, FSV Mainz has a slight edge. In total, this clash has already taken place 42 times. In these duels, the 05ers have managed to record 17 victories. Freiburg, on the other hand, have only won 14, and there have also been a total of 11 points shared. The last victory for the Breisgauers was over a year ago. In that time, Mainz were able to take 6 points away from Sport-Club.
– When Mainz have led this season, they have always won.
– Mainz have always either won by nil or lost by nil.
– Freiburg have only played to nil 1 times.
– However, Freiburg is still unbeaten this season
– Last two duels Mainz won