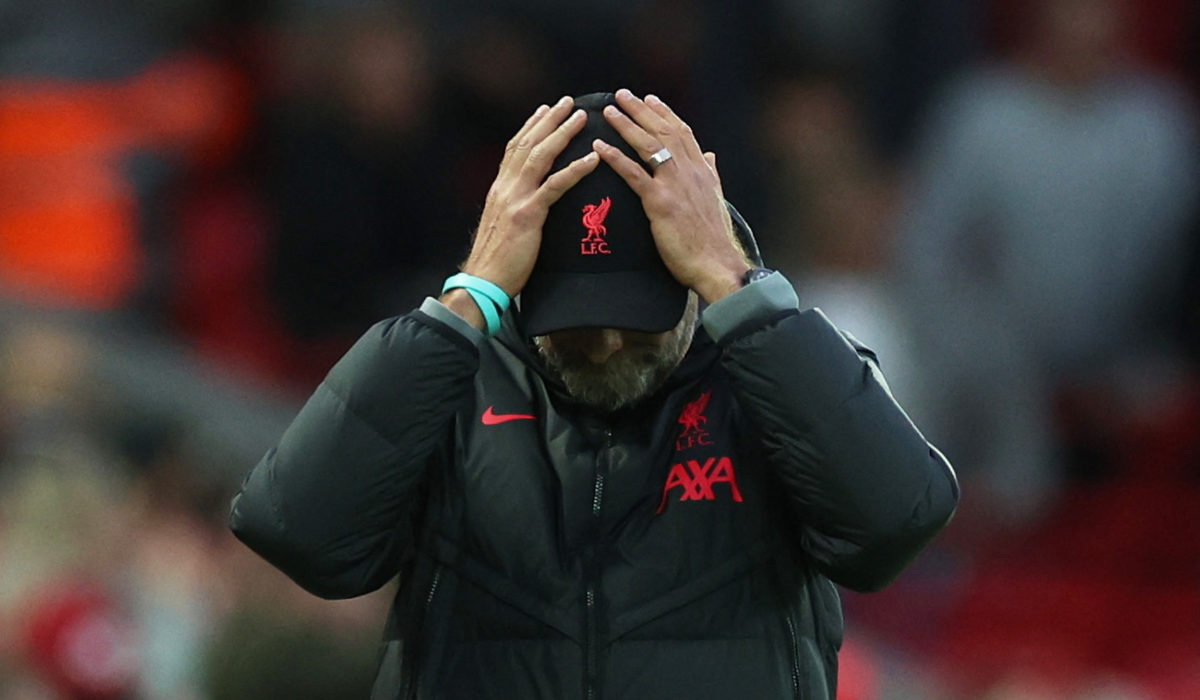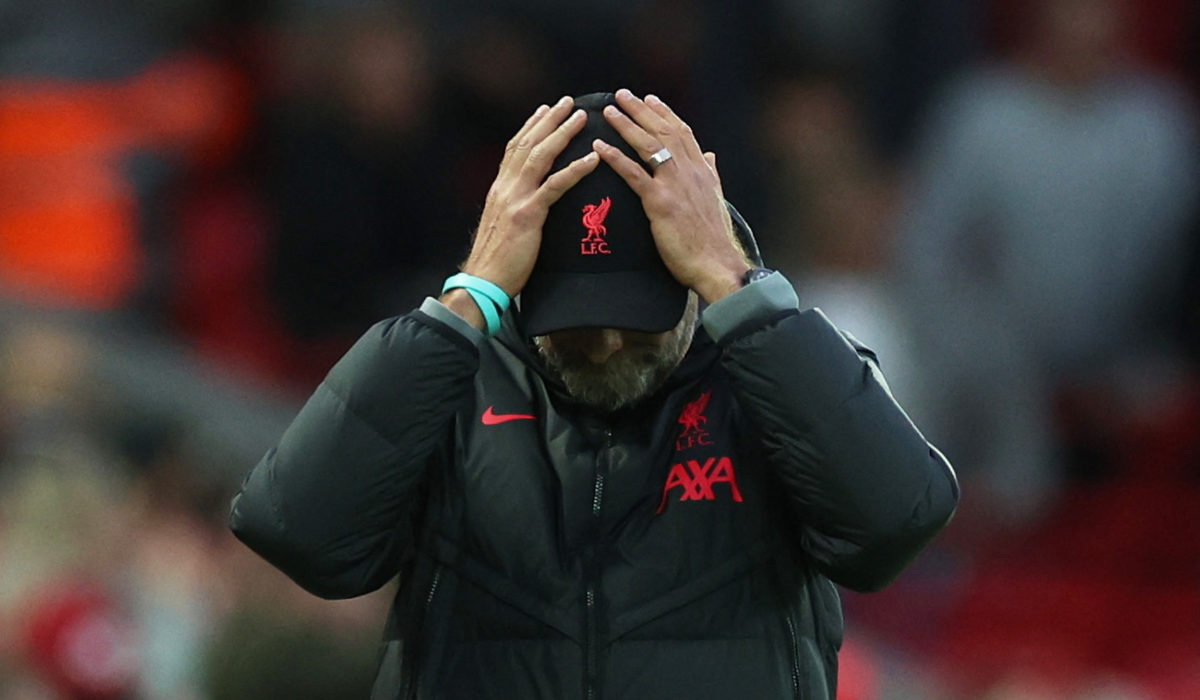 Liverpool FC – Brentford FC
Liverpool and Brentford will meet on Saturday in a crucial clash in the fight for European places. The clash will take place at the legendary Anfield. Liverpool, currently in fifth place in the Premier League, will hope to move closer to the top-4 and thus qualification for the Champions League. Brentford, currently ninth, is dreaming of grabbing a spot in the top-7, which would allow them to make their first appearance in Europe in September.
Both teams go into this key game with supreme confidence, having picked up five and two wins respectively in their last Championship games. Find out everything else about the match in our Liverpool – Brentford betting tips.
Liverpool – Brentford info:
Date & Time: 05/06/2023, 18:30.
Game Venue: Anfield Stadium, Liverpool
Competition: Premier League, Matchday 35
TV coverage: Sky
Liverpool form & balance check
Due to too much inconsistency in results, Liverpool spent most of the season in the midfield of the table, but a current winning streak of five consecutive victories has catapulted them to fifth place.
However, the Reds seem to have found their rhythm too late. With Manchester United and Newcastle four and six points behind respectively, and one more game already played, it seems unlikely that Liverpool will be able to continue their climb.
Have the Reds found the ryhtm?
Despite a still shaky defense that has conceded seven goals in the last five games, the Reds' offense has been in top form, scoring 16 goals in that time. The performances of Mohamed Salah and Diogo Jota as luxury wild cards, are particularly noteworthy as they have scored five goals in each of these five wins.
Liverpool facts & analysis
Currently in 5th place in the table.
3rd place in the home table
Third best offense at home
Brentford form & balance check
Brentford have won their last two league games, having previously gone six straight games without a win (three draws and three defeats). Their European Cup qualification hopes are still there, as they are only four points behind Tottenham in ninth place.
However, they still face a challenging remaining program. The Bees face Liverpool in their last four fixtures, followed by encounters with West Ham, Tottenham and Manchester City.
Does Toney score?
However, Brentford have shown this season that they are not afraid of the Premier League's top teams, picking up numerous points against Manchester United (4-0) and City (2-1), London clubs Chelsea (0-0/2-0), Tottenham (2-2) and Arsenal (1-1), and in the first leg against Liverpool (3-1).
To get a second win of the season against the Reds, Bees fans have high hopes for Ivan Toney, who is the third highest scorer in the Premier League with 20 goals. His long-distance duel with Mohamed Salah will of course be exciting to watch.
Brentford facts & analysis
9th place in the Premier League table.
Unbeaten since three games
10th place in the away table
Predicted lineup – last update on May 5, 2023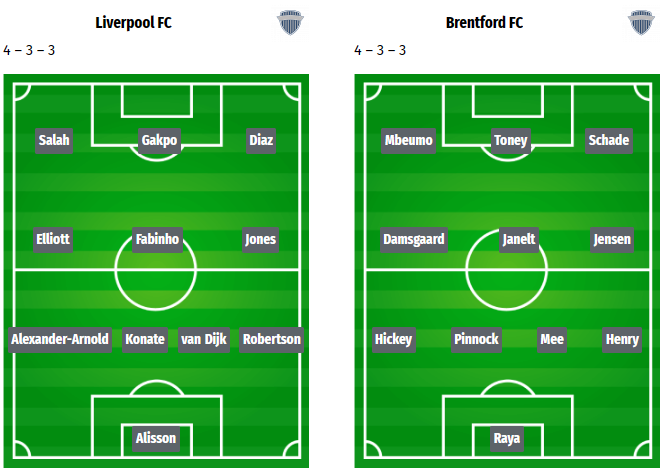 Liverpool – Brentford direct comparison & stats
In total, both clubs played twelve Premier League matches against each other. Liverpool won five of them, three duels went to Brentford. The remaining four games ended in a draw.
Liverpool FC have a winning streak of 5 games in the Premier League.
Liverpool FC home record this season: 12 wins – 4 draws – 1 defeats.
Mohamed Salah is the top scorer with 17 goals. 20 times scored Ivan Toney for Brentford FC.
The average goals scored in a Liverpool FC vs Brentford FC clash is 4.33.