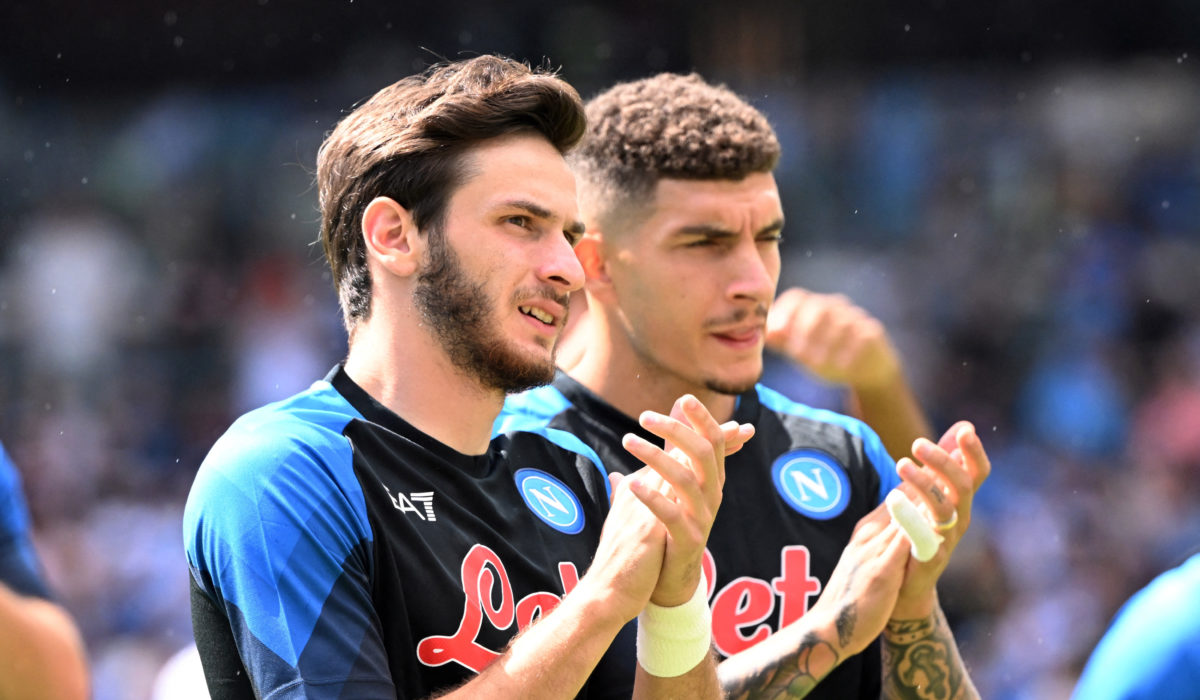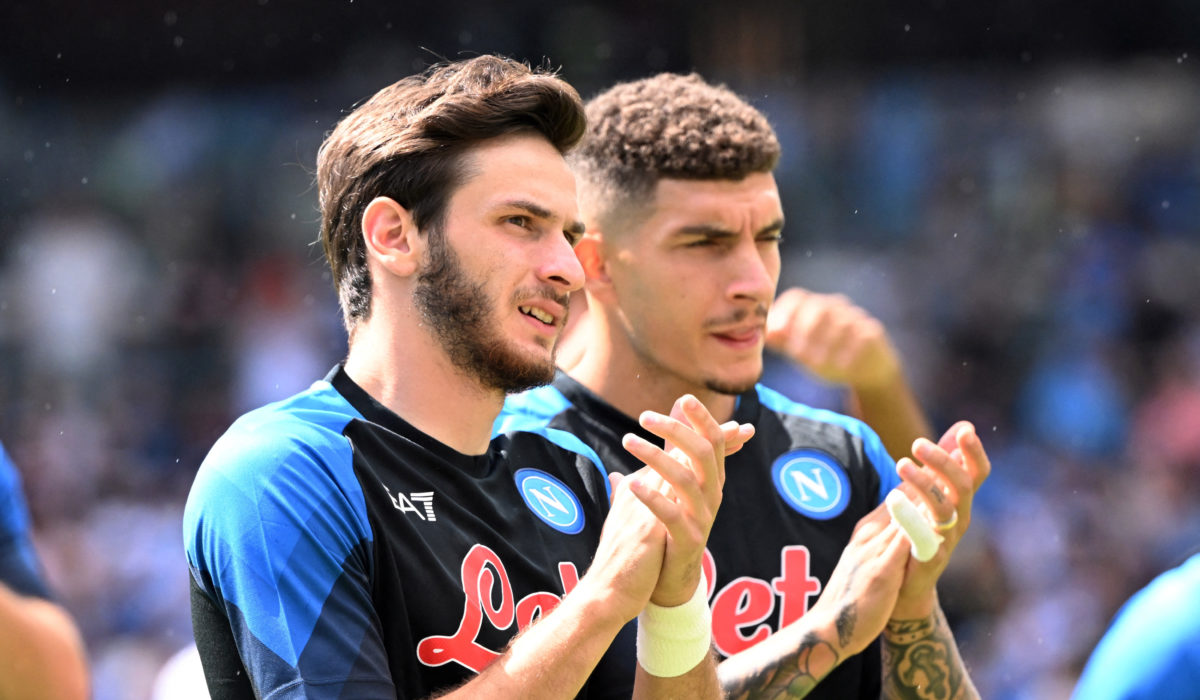 Inter Milan – SSC Napoli
While all the other top European leagues are gradually starting play, the Bundesliga is still in hibernation. On Wednesday evening, Serie A continues with the 16th matchday and to kick off the year 2023, a real top match is on the agenda with the clash between Inter Milan and SSC Napoli. Kick-off is at 20:45 at the Giuseppe Meazza Stadium. Our Inter vs. Napoli betting tips will tell you what our predictions are for this match.
The visitors will be looking to build on their incredible first half of the season. After 15 games, the Parthenopeans lead the Serie A table with 41 points out of a possible 45. Their closest rivals AC Milan are second with 33 points. Inter Milan, on the other hand, had to overcome a few teething problems, but after six wins from the last seven games, they have finally arrived in the new season. With the Nerazzurri also having home advantage on their side, the signs are pointing to an exciting and even top match.
Inter – Napoli info
– Date & Time: 04.01.2023, 20:45 hrs.
– Venue: Giuseppe Meazza Stadium, Milan
– Competition: Serie A, Matchday 16
– TV broadcast: DAZN
Inter Form & Balance Check
Reigning runners-up Inter Milan have taken a solid 30 points from their first 15 games of the season to currently sit fifth in the table behind Napoli, Milan, Juve and Lazio Roma. In retrospect, the Nerazzurri will certainly be annoyed at having made such a mess of the start to the new season. In the first eight games, Inter suffered four defeats, three of them at home. The only home defeat to date came on matchday 8 against AS Roma (1:2).
Are the Nerazzurri maintaining their form?
Since then, however, things have been going like clockwork again. Simone Inzaghi's team have won six of their last seven matches, the only exception being the 2-0 defeat at Juventus Turin on matchday 13. Most recently, Inter won 6-1 against FC Bologna and 3-2 at Atalanta Bergamo before the World Cup break. In the group stage of the Champions League, they finished second behind FC Bayern and ahead of FC Barcelona. FC Porto now awaits in the round of 16. If the 2023 team builds on its recent performances, it could definitely be a successful year.
Inter facts & analysis
– 30 points from 15 games
– Last win 3:2 at Atalanta Bergamo
– Won 6 of last 7 league games
Napoli form & balance check
SSC Napoli are playing a historically strong season so far and have a tricky task in the coming weeks to build on their current winning streak after the World Cup break of almost two months. Luciano Spalletti's team has won all of its last eleven (!) league games, and the Parthenopeans have not lost at all this season! The only two draws were on matchday 3 and 4 in Florence (0:0) and at home against Lecce (1:1).
The numbers of success are more than impressive. With 37 goals in 15 games, Napoli have by far the best offence in Serie A, but can also rely on a stable defence. Twelve goals conceded is the third-best figure in the league, with only Juve and Lazio conceding fewer. In the top flight, Napoli have also been convincing all along the line. After five wins from the first five games, SSC only lost the unimportant last group game at Liverpool FC (0:2).
Always Osimhen and Kvaratskhelia
Although the entire team is responsible for the success, two attacking players stand out in Victor Osimhen and Khvicha Kvaratskhelia. Osimhen missed four league games due to injury, but still leads the Serie A scoring charts with eleven goals. Kvaratskhelia, on the other hand, is the discovery of the season. The Georgian moved from Dinamo Batumi to Napoli in the summer for € 10 million and has already increased his market value to € 60 million through his performances. In 12 league games he has been directly involved in 13 goals (six goals, seven assists), in the Champions League he has five points (two goals, three assists) after five games. We will certainly be seeing and hearing a lot more of him in the coming years.
Napoli facts & analysis
– 41 points from 15 games
– Last won 3:2 against Udinese
– Won last 11 (!) league games
Predicted line-up – last update on 3 January 2023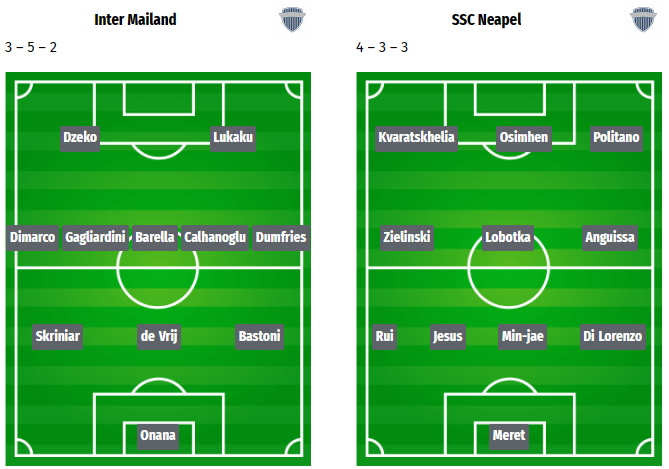 There is still a question mark behind the fitness of Stefan de Vrij, he recently complained about ankle problems. In the attack we expect Romelu Lukaku and Edin Dzeko. Lautaro Martinez will probably not be back in the starting eleven until a little later after the World Cup victory with Argentina.
The visitors can draw from a full squad and were lucky that many of the key players were not at the World Cup. We expect the Azzurri to play with their usual top eleven.
Inter – Napoli direct comparison & Statistics
Inter Milan lead the direct comparison with 69 to 47 wins. 30 matches ended in a draw. SSC Napoli's last win in a Serie A clash came in May 2019 (4-1). In the previous season, Inter won 3-2 at home, with the return match ending 1-1.
– The average of goals scored in a clash between Inter Milan and SSC Napoli is 2.4.
– When Inter Milan are 0-1 down in home games, they win 36% of matches.
– Nicolo Barella has the most assists on goal for Inter Milan with 5. For SSC Napoli Khvicha Kvaratskhelia (7) is in front.
– Inter Milan have won 5 home matches in a row.