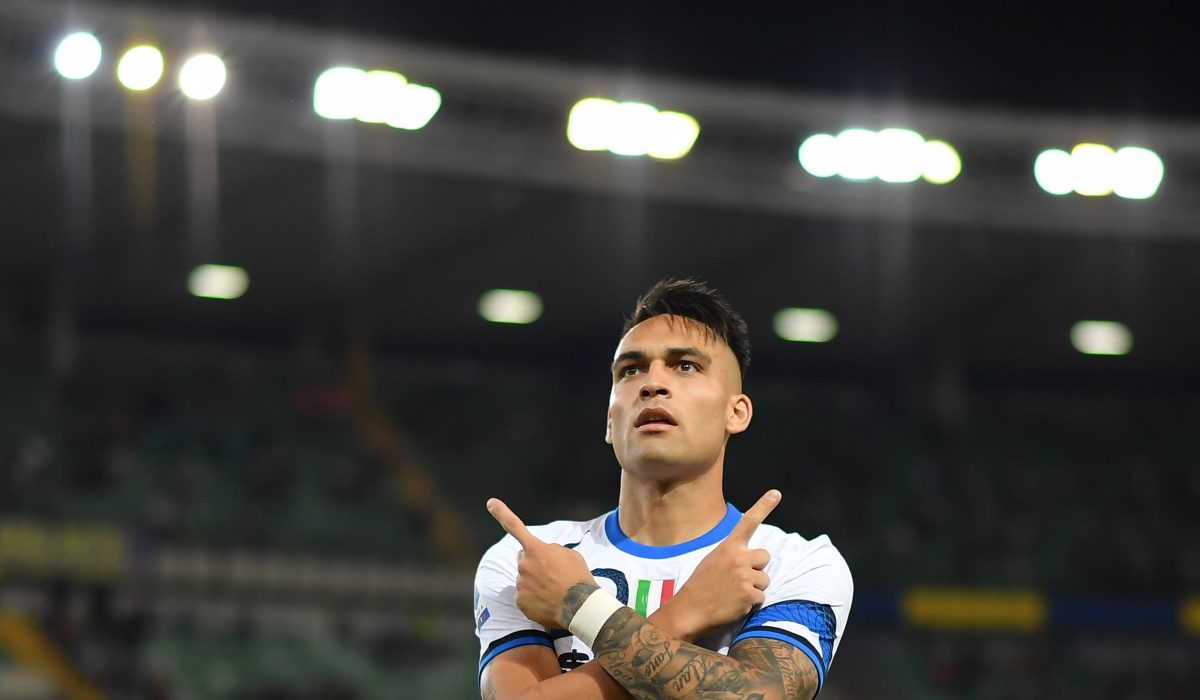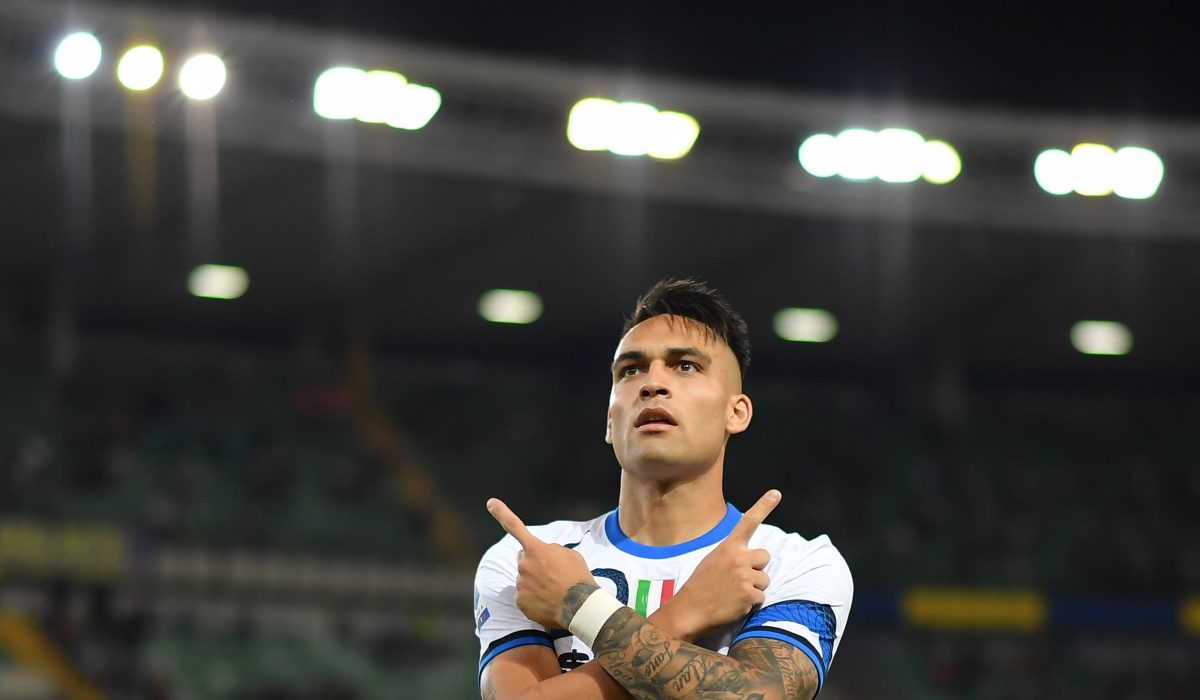 Inter Milan vs. Atalanta BC
The Italian Serie A enters the 6th matchday this weekend. Since there are 6-7 top teams in Italy, similar to England, top matches happen more often. Our Inter – Atalanta betting tips will tell you everything you need to know about this weekend's top match. We will provide you with the current form, statistics and attractive betting odds. Inter, as well as Atalanta have started this season very strong, which is why both clubs are currently among the top 4 teams. In this duel, by the way, the reigning champions and last year's third-placed team are facing each other. Therefore, it is an absolute top match that all fans of cultivated football can look forward to.
Inter Milan is still unbeaten in the season so far and with 4 victories from the first 5 games they are absolutely right at the top of the Italian first division. With 18 goals in these games, Inter shows that they have coped very well with the departure of coach Conte and star striker Lukaku. They are currently well on their way to defending the championship. Atalanta Bergamo's situation this season is similar to that of Inter. The only thing Bergamo have that Inter are still missing is their first defeat. Thus, according to Adam Riese, both teams are separated by 3 points. In recent years, the offensive has been the sanctuary of the Bergamaschi. Throughout Europe, Atalanta were envied for their effective offensive spectacle. So far, however, they have not really been convincing. In 5 games so far, they have only managed 6 meagre goals.
Inter – Atalanta info
– Date & Time: 25/09/2021, at 18:00.
– Venue: Milan, Guiseppe Meazza Stadium
– Competition: Serie A, Matchday 6
– TV broadcast: DAZN
Inter Form & Balance Check
Inter Milan had to cope with a small upheaval before this season. Because in addition to champion coach Antonia Conte, star striker Romelu Lukaku also left the club. Nobody knew how the Milanese would cope with these setbacks. Now, after 5 games played, everyone is smarter. They practically didn't even notice that the two of them were gone. Because Inter is picking up exactly where they left off last season. In the 5 league duels, Simone Inzaghi's men have already managed 4 wins and a draw with a total of 18:5 goals, making the offensive as strong as never before. Moreover, the new arrivals like Edin Dzeko and Hakan Calhanoglu are working without any start-up time. The only defeat so far was in the top flight. There, the Milan team was beaten 1:0 by Real Madrid. Despite this, Inter are in excellent form and are well on the way to defending their title.
A clear statement
The fact that Inter Milan are very strong this season, sweeping smaller opponents like Bologna off the pitch with 6:1, has been impressively proven by them. In the Champions League, however, it became clear that it was not quite enough for the big opponents. The question then arose whether Milan could also win against direct rivals in the domestic league. With their last game, they made a clear statement in this regard. On Tuesday evening, they hosted Florence and showed what they are capable of. After a relatively early deficit, the Nerazurri didn't let it get them down and turned the game around. In the end, the Milanese scored a deserved 3:1 away win. So now everyone knows that Inter can also do it against the big boys.
Inter facts & analysis
– Inter unbeaten in the league so far
– Only defeat in the CL against Real Madrid
– Departures of Conte and Lukaku well absorbed
– Set an example against direct rivals Florence
Atalanta Form & Balance Check
Even though the Bergamaschi's offense is still faltering a bit, they have started this season very confidently. Gian Piero Gasperini and his men have already picked up 10 points from their first 5 games, putting Atalanta in 4th place in the table. Despite the fact that Bergamo never scored more than 2 goals in any match, they still managed to win against Torino, Sassuolo and Salernitana. Against Bologna, the Bergamaschi did not manage more than a 0:0 and against their direct rivals from Florence, they suffered their first defeat of the still young season on matchday 3. In the Champions League, Atalanta were not yet completely convincing. Against Europa League winners Villareal, they only managed a 2:2 draw. This weekend against Inter, Robin Gosens and Co will have to improve their performance in order not to go down completely.
De Roon with good will
The relaxations of the Corona bans are pleasing everyone. That includes Marten De Roon, who had something very special in mind. To celebrate being able to mingle with fans again, the Bergamo midfielder thought he would spend a day waiting for fans in the supporters' shop. Moreover, he would have paid for the purchase of anyone who bought a jersey with his flocking. However, things turned out differently than expected. The rush of fans was very limited and nobody bought such a jersey, which meant that De Roon passed the time by doing puzzles and playing cards. At the end of the day, he had not been able to do anything good for any fan and the well-intentioned campaign went down the drain. De Roon himself only said that something like this would never have happened to Leo Messi.

Atalanta Facts & Analysis
– Relatively good start to the season for Bergamo
– Only lost against Florence so far
– The offense is not running as it should yet
– Also in the CL so far without victory
Predicted line-up – last update on 24 September 2021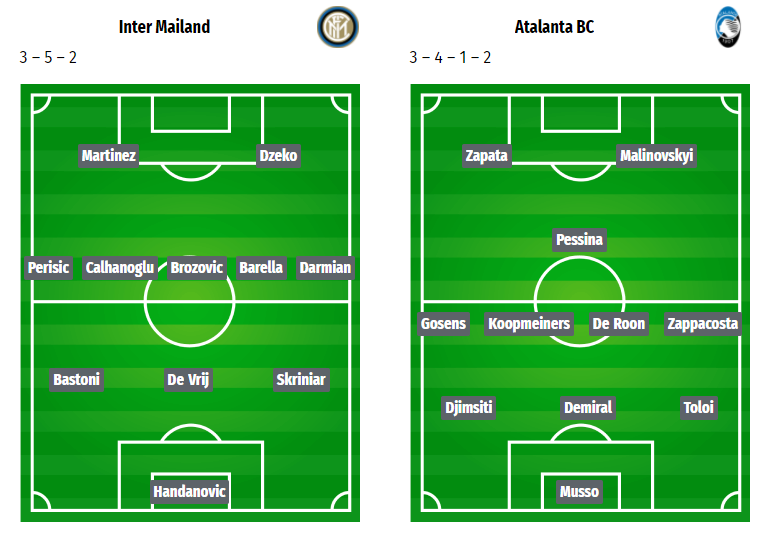 Based on the results on the last matchday, no coach is likely to change anything in the starting line-up. Inter, in the person of Simone Inzaghi, will send the same eleven men to the pitch as they did in the 3-1 win over Florence. Gasperini, on the other side, also has little reason to change anything compared to the game against Sassuolo.
Inter – Atalanta direct comparison & statistics
If you take a look at the direct comparison, you can see that it is clearly in favour of Inter Milan. In 122 duels, the Milanese have managed 65 victories. Bergamo, on the other hand, have only managed 24, and there have also been 33 draws so far. It is worth mentioning that Inter have only lost 2 times in their last 14 encounters with Bergamo. Moreover, the last time they conceded 3 points at home to Atalanta was in 2014.
– Balance clearly in favour of Inter Milan
– Inter have only lost 2 of their last 14 meetings.
– Inter last lost at home in 2014
– In the last 46 duels only 2 times 0:0
– Inter unbeaten so far this season