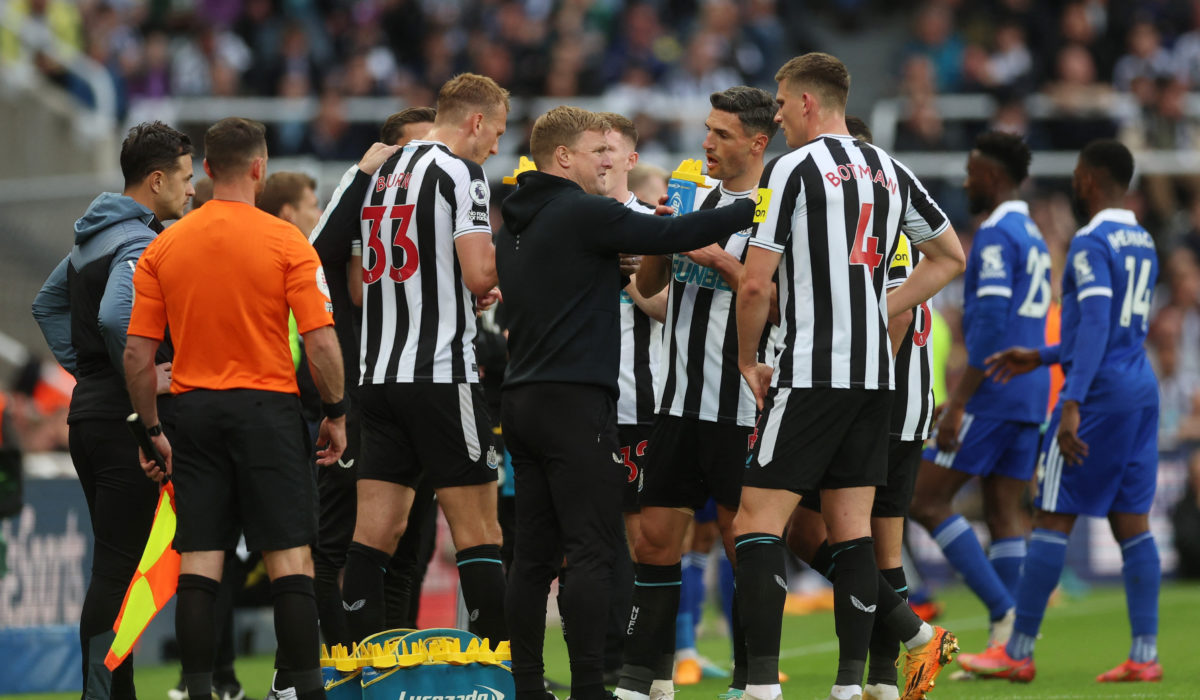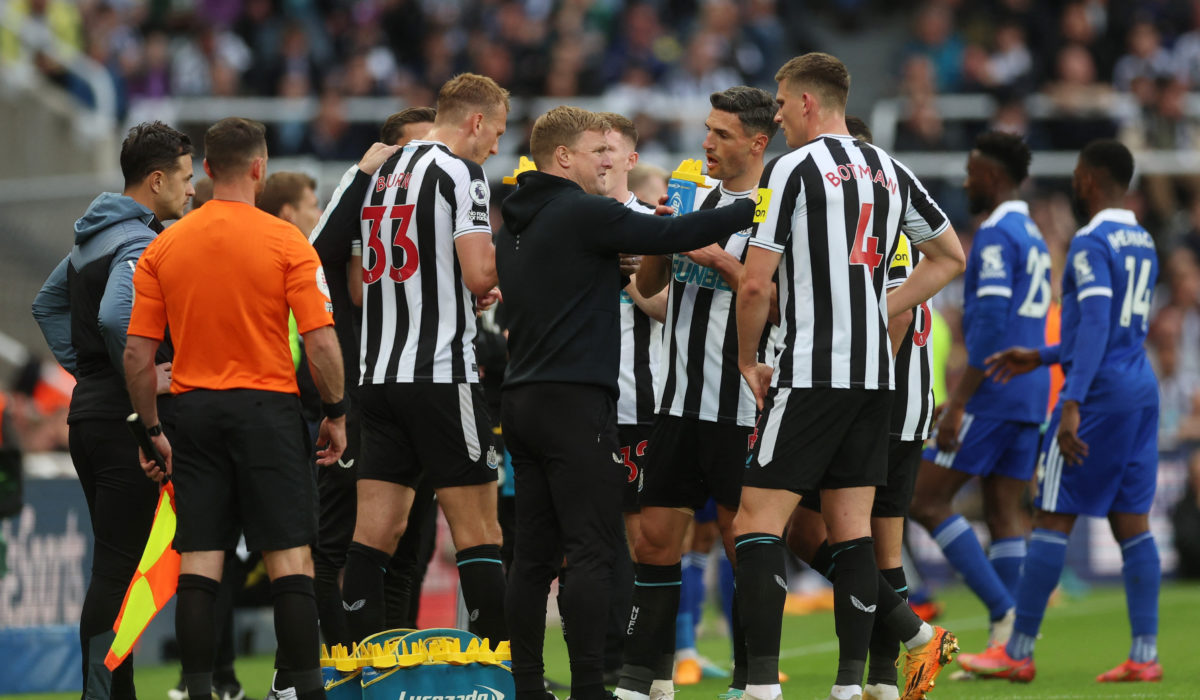 Chelsea FC – Newcastle United
The Blues welcome the Magpies from Newcastle for the 38th and final matchday of the Premier League. After their defeat on Thursday night against Manchester United (4:1), the Blues have nothing left to win in this turbulent season, but will still try to end the season on a conciliatory note at home.
On the other hand, Newcastle are safely in the top-4 of the table and can therefore compete in the Champions League next season, which is a remarkable achievement. Find out who will come out on top in this latest Premier League fixture now in our Chelsea – Newcastle betting tips.
Chelsea – Newcastle info:
Date & Time: 5/28/2023, 5:30pm
Playing venue: Stamford Bridge, London
Competition: Premier League, Matchday 38
TV coverage: Sky
Chelsea form & balance check
Chelsea's long ordeal is not over yet and the Blues have just conceded their 9th defeat in their 12th game. They won against Bournemouth (3:1) and managed a draw against Liverpool (0:0) and Nottingham (2:2). The record for the season reads disastrous (12th place, 43 points).
Sorry record
At least you can say that the Blues don't act as harmless as they used to, but they sorely lack effectiveness. You saw that several times against Manchester City and then against United, where Chelsea had clear chances but failed to take them. The defence is not up to scratch either and they are lucky the Citizens weren't hungrier as the championship was already in the bag and the Red Devils just didn't have the luck of the game on their side.
Chelsea facts & analysis
bad offence with only 36 goals
Placed twelfth in the league
1 win from last twelve competitive games
Newcastle form & balance check
The season has been a resounding success for Newcastle and the Magpies will surely be playing in the Champions League next season. Due to the investment in the club, it was expected that Newcastle would join the top clubs in the next, however, that they are already in the top-4 in this season, hardly anyone expected.
3rd place still in it?
The only goal they can achieve now is 3rd place in the Premier League, which is currently still held by Man United. To make up the two points they need to win at Stamford Bridge and Man United lose or draw against Fulham. Either way, and despite dropping a few points recently against Leeds or Leicester, the season is a great success.
Newcastle facts & analysis
3rd place in the Premier League
Best defence with Man City – 32 goals conceded
One win from last four games
Predicted line-up – last update on 26 May 2023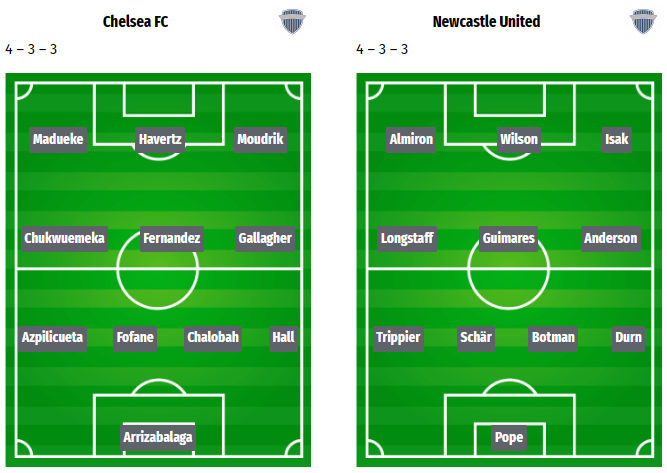 Chelsea – Newcastle direct comparison & stats
Of the 149 direct duels, Chelsea have won 66 matches, while the Newcastle team have walked away victorious 48 times. The remaining 35 encounters did not catch a winner. The first leg at Newcastle went narrowly to the Magpies 1-0.
Chelsea FC have not won any of their last 7 home games.
The most common result between Chelsea FC and Newcastle United is 1-0. 11 games ended like this.
Chelsea FC have failed to score in 7 of their 18 home matches this season in the Premier League.
Chelsea FC have conceded a goal in each of their last 9 matches.