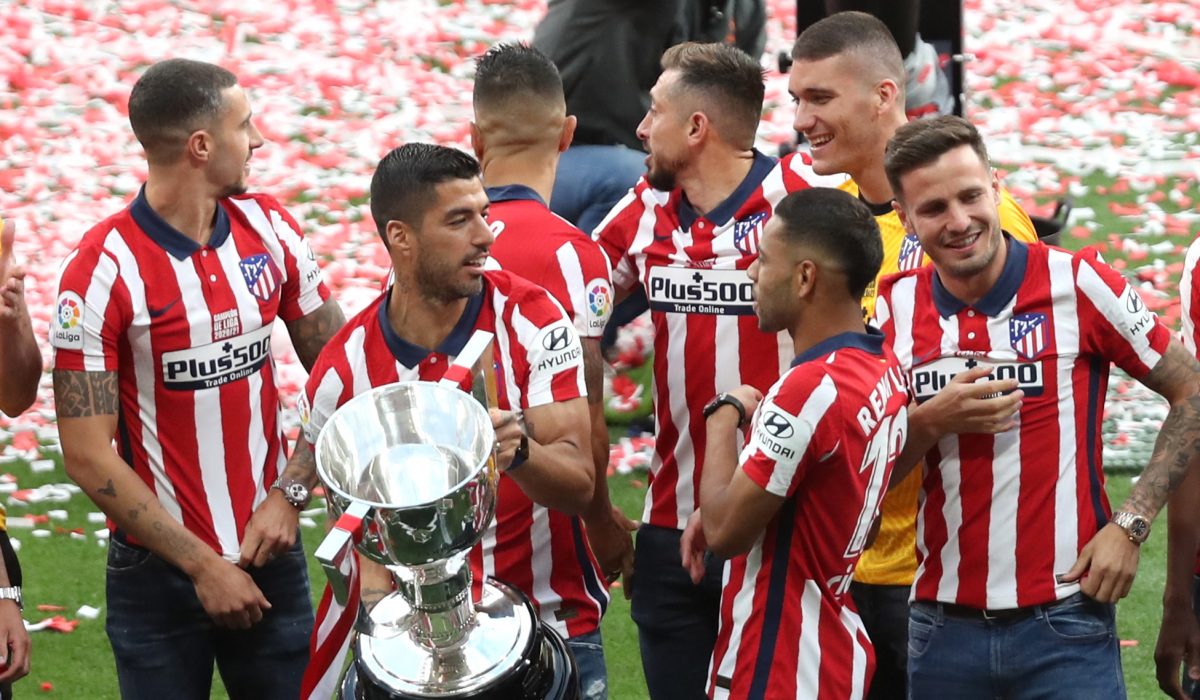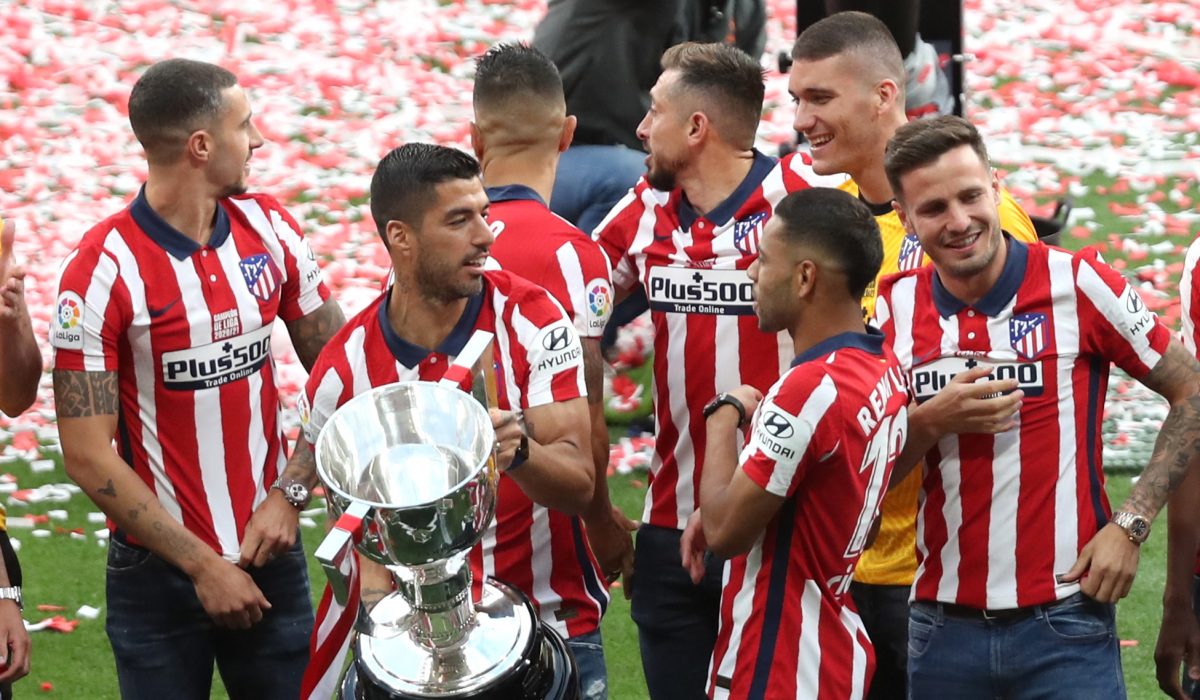 Atlético Madrid vs. Villarreal CF
It's not just in Germany that the ball will be rolling again next weekend. Also in the Spanish La Liga the fans can look forward to another matchday. The first two matchdays have already been completed and on Sunday at 22:00 the fans can look forward to the end of the 3rd round when it comes to the duel between Atletico Madrid and FC Villarreal in Madrid. On paper, we get to deal with two different teams here. The champions from the Spanish capital have been scoring points for years with their good defensive football. Villarreal, on the other hand, relies on its offensive prowess. Find out what we think about the upcoming match in our Atletico Madrid vs Villarreal FC betting tip.
If we take a closer look at the start of the new season for these two teams, we can see that it has been very different. The champions have won their first two games by a narrow margin and the Rojiblancos are now in second place with six points. The yellow submarine, on the other hand, has only managed two draws and thus the Europa League winners have to be content with a place in the lower midfield of the table.
Atlético – Villarreal Info
Date & Time: 29/08/2021 at 22:00
Venue: Madrid, Wanda Metropolitano (67,942 spectators)
Competition: La Liga, Matchday 3
TV coverage: DAZN
Atlético Form & Balance Check
The champions from Madrid have started the new season in style. Atletico secured their first three points in a 2-1 win over Celta de Vigo. Correa scored a brace to secure the win. Last weekend, there was a narrow 1-0 victory over Elche. Coach Diego Simeone's team stood firm as usual and Correa scored again in the offensive. The Argentinian has already scored three goals after two match days. The goal this season is, of course, to defend the title. Since Barcelona is now without Messi and Real has not been as strong as it was with Cristiano Ronaldo for a long time, many see the Rojiblancos as the top favourites this season.
Transfer of Cunha signed and sealed
During the week, the men from Madrid struck once again in the transfer market. Cunha was signed by Hertha from Berlin. In the end, the two clubs are said to have agreed on a transfer fee of 30 million euros, which may even increase under certain circumstances. Simeone's team is once again very well-staffed this year, and above all the squad's depth has the fans dreaming of bigger titles. We can be curious to see how Atletico will do in the top flight.
Atletico facts & analysis
– Reigning champions
– Correa scored all three goals
– Traditionally strong defensively
Villarreal form & balance check
Villarreal FC's yellow submarine is looking to return to Europe this season. After finishing only 7th last year, coach Unai Emery's team is looking to move up this time. The Europa League title won against Manchester United entitles Villarreal to participate in the Champions League. If we take a closer look at the first two games, we see two draws so far.
Does Brekolo come from VfL Wolfsburg?
Villarreal FC have certainly not held back in the transfer market. The Europa League champions have spent a whopping 54 million so far. Danjuma, among others, came from AFC Bournemouth for 23 million euros. Villarreal have never spent so much money on a player. However, the end of the shopping spree is far from in sight. If we believe various media reports, the Yellow Submarine is on the verge of signing Josip Brekalo. The Croatian is said to be coming from VfL Wolfsburg.
Villarreal facts & analysis
– Already 54 million euros spent.
– Season goal at least Europa League
– Two draws in the first two matchdays
Predicted line-up – last update on 30 August 2021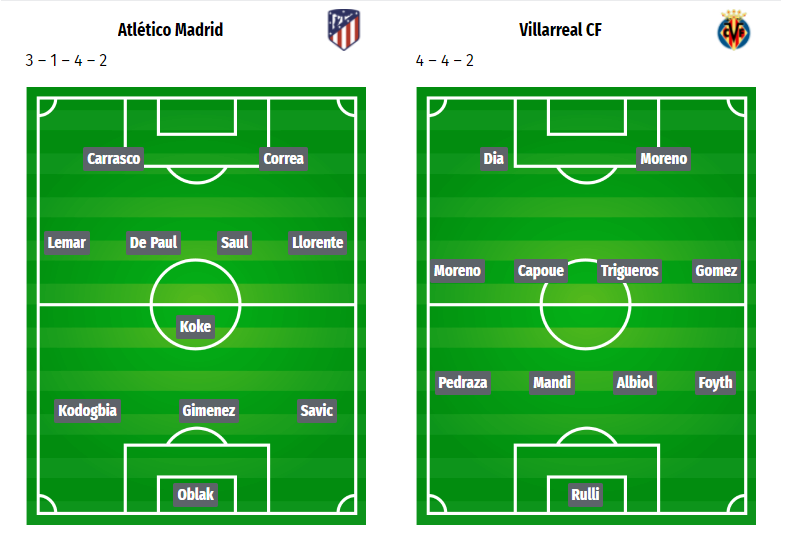 The reigning champions from Madrid will be looking to secure their third win in their third game against the Yellow Submarine from Villarreal. On paper, there is much to be said for Atletico here and Diego Simeone will send his best eleven onto the pitch. Correa and Carrasco are likely to start in attack. Villarreal, on the other hand, will rely on a compact defence and Unai Emery will be looking for at least a point with a four-man defence. Moreno and Dia are expected to provide the necessary relief in the offensive.
Atletico – Villarreal direct comparison & Statistics
Both teams have faced each other 40 times in their history so far and the direct comparison here is very close. Atletico have won 15 times and the yellow submarine from Villarreal 14 times. In addition, of course, there have been 11 draws. The last time they met, the Madrid champions won 2-0.
Atlético Madrid have not lost any of their last 8 home matches.
– On average Atlético Madrid score 1.4 goals against Villarreal CF and Villarreal CF score 0.2 goals against Atlético Madrid
– Neither team conceded a goal in their last match
– Will the streak continue? Atlético Madrid have scored in each of their last 5 matches
– In front of home crowd, Atlético Madrid have a proud record of 4 games without defeat against Villarreal CF