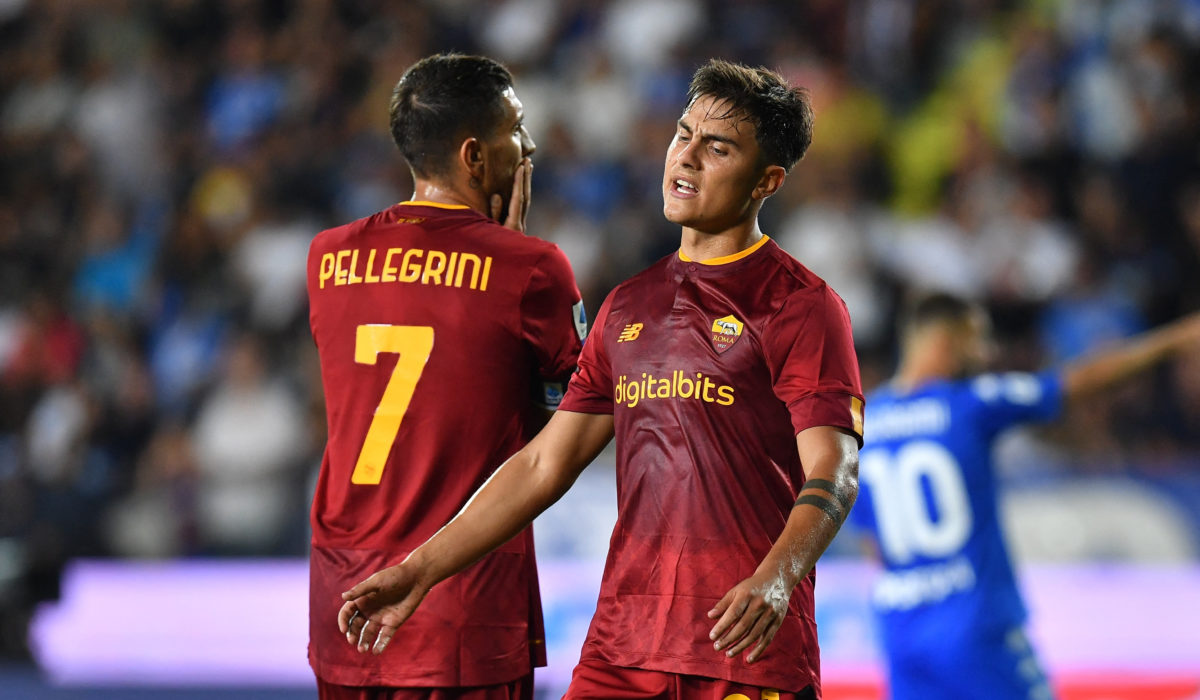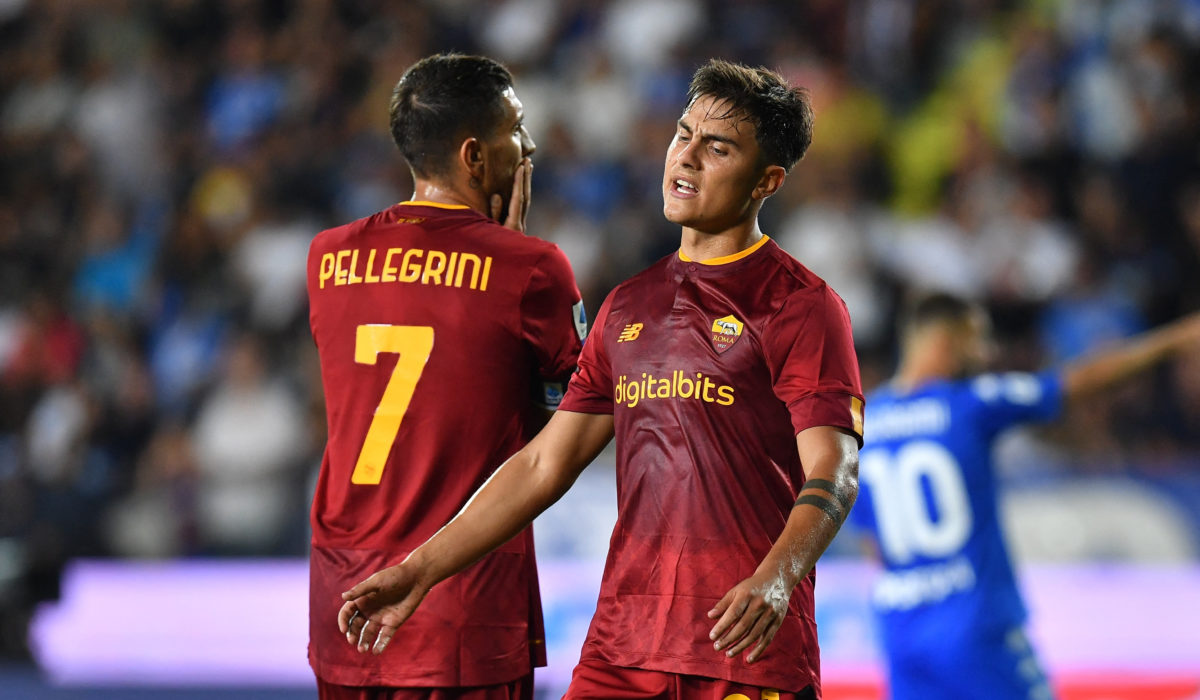 Atalanta BC – AS Roma
The coming days are all about King Football. The 2022/23 season is slowly but surely drawing to a close and there is still plenty of excitement in just about every one of the top five leagues in Europe. At the end of this weekend, soccer from Serie A is on the schedule for Monday. At 20:45, it comes to the rivalry between Atalanta Bergamo and AS Roma. Both teams are fighting this season for the international business and who remains on course for the European Cup, you can find out in our Atalanta – Roma tip.
Looking at the Serie A table, both teams will be quite pleased. If we start with the hosts from Lombardy, we will see Bergamo in seventh place. If it remains at this position at the end of the season, Bergamo would miss the international business. The upcoming opponent from the capital currently finds itself in fourth place. The lead over the champions from Milan is only three points.
Atalanta – Roma info:
Date & Time: 04/24/2023, 20:45.
Conference venue: Bergamo, Gewiss Stadium.
Competition: Serie A, Matchday 31
TV coverage: DAZN
Atalanta form & balance check
After a disappointing eighth place finish last season, Bergamo should finally make it back to Europe this year. Via the cup, coach Gasperini's men no longer have the chance to qualify for the Europa League or the Conference League. A few weeks ago, they were eliminated in the quarterfinals against Inter Milan. So all that's left is the league, and there the team from Lombardy seems to be losing its way a bit at the moment. Due to the drama with Juventus Torino, who have now recovered their 15 points, Bergamo is now only in seventh place. The gap to Inter Milan is currently two points.
Form weak at the worst time
If we take a closer look at the last few weeks, we don't necessarily understand why Bergamo are favorites going into the match against Roma. There were only two wins from the last five matches and most recently Atalanta remained without a win twice in a row. On the last matchday, Bergamo could not get beyond a 1-1 draw at Fiorentina. In view of the upcoming clash against Roma, Bergamo must hope that the men from the capital do not have a good day. Atalanta has been anything but strong at home this season, managing just 21 points in front of their own fans.
Atalanta facts & analysis
Only 2 wins from last 5 games.
Last 1:1 against Florence
Currently in seventh place
Roma form & balance check
The news hit like a bomb. Juventus Torino will get back the 15 points they were deducted for balance sheet fraud earlier this year, at least for now. This has shaken up the Serie A standings, and Roma suddenly find themselves in doubt about their place in the top flight. The team of starting coach José Mourinho is in fourth place with 56 points and the lead over the champions from Milan is only three points. Roma would therefore be very well advised not to lose in Bergamo next Monday. As far as the form curve is concerned, there is a lot to be said for AS. Indeed, they have won the last three games.
Under Mourinho, success came back
For just under two years, José Mourinho has been in charge at Roma and under the Portuguese, success has returned to the Eternal City. In his very first season, Mourinho & Co. secured the Conference League title. In his second season, things continue to go very well on the international stage. Through a 4-1 victory after extra time against Feyenoord Rotterdam, the Romans entered the semifinals last Thursday. There now awaits in a few weeks the showdown with the Werkself from Leverkusen.
Roma facts & analysis
Last 3 games won
Currently in 4th place
In the semifinals of the Europa League
Predicted lineup – last update on April 22, 2023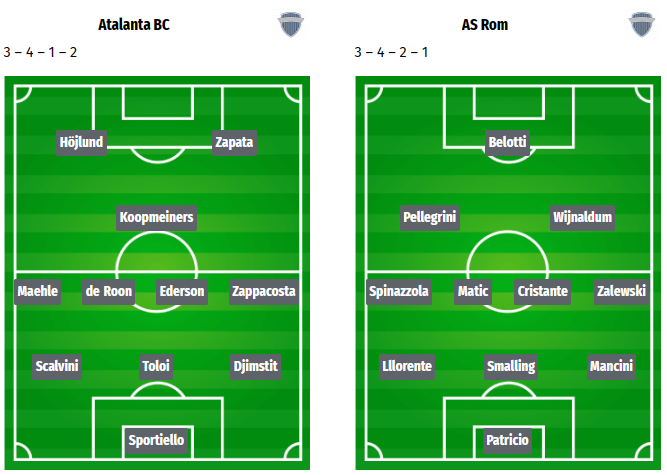 The hosts from Bergamo will start in a 3-4-1-2 next Monday. Coach Gasperini is unlikely to make any major changes to his eleven compared to the 1-1 draw against Florence. Höjlund and Zapata will again play as a one-two in attack. Lookman could also be used. The upcoming opponent from Rome will probably rotate a little. Exactly how that will look, however, is up in the air. Dybala would be a candidate for Wijnaldum and Abraham could play up top for Belotti.
Atalanta – Roma direct comparison & stats
Both teams have faced each other in 121 games so far and Roma has a clear lead with 54 wins. Bergamo won 29 games and in addition there are 38 draws. The first leg went 1-0 to Bergamo.
The average goals scored in a clash between Atalanta BC and AS Roma is 2.8
The winner of the last encounter was Atalanta BC
Ademola Lookman is the top scorer with 13 goals. Paulo Dybala scored 11 times for AS Roma
AS Roma are on a 3-game winning streak in Serie A