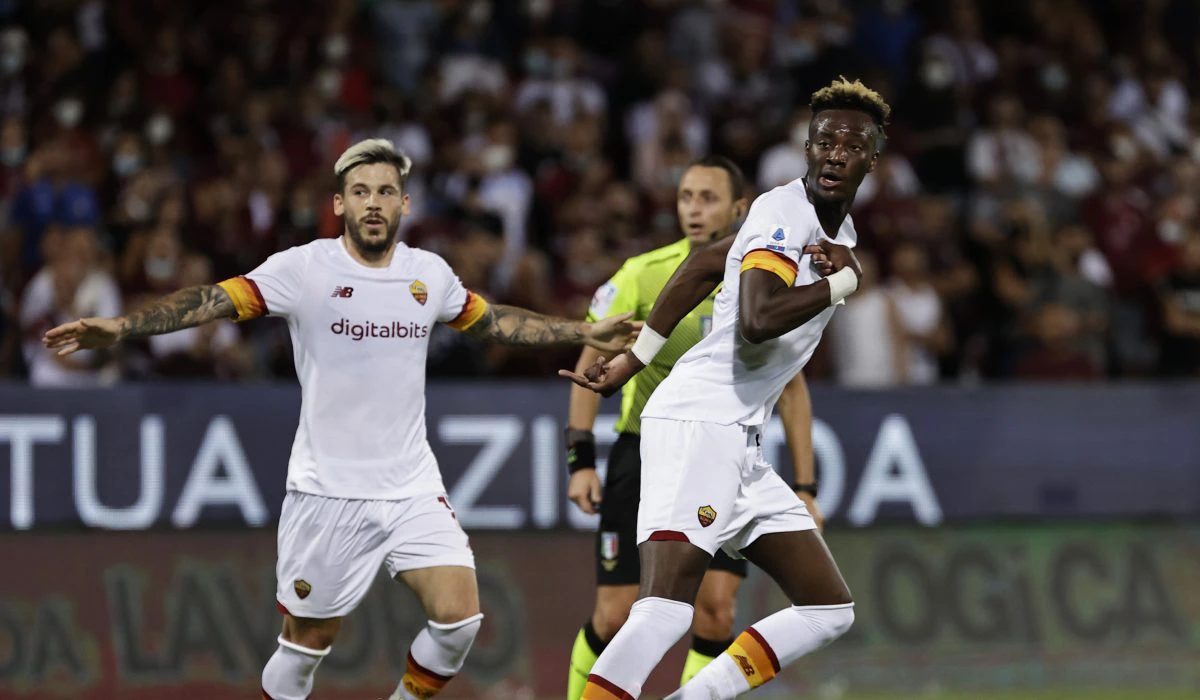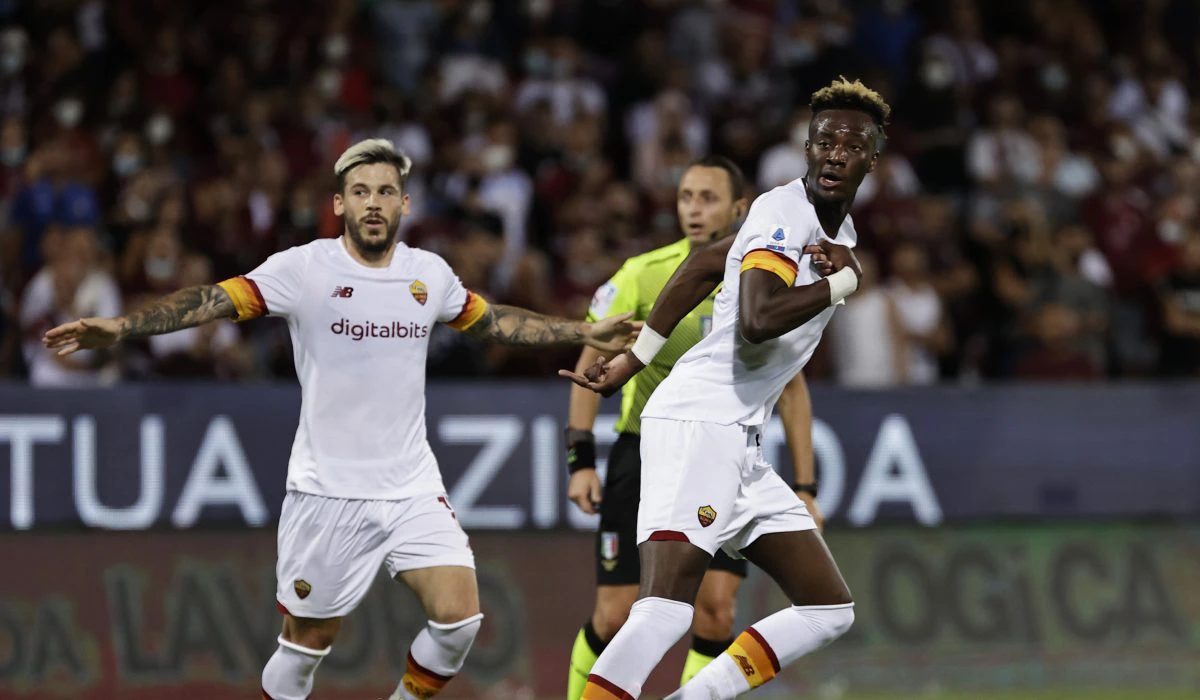 AS Roma vs. Udinese Calcio
An English week is coming up in Serie A. This one includes the 5th matchday of the current season. So far, many teams have been able to live up to expectations. Some, however, have not. In our AS Roma – Udinese tip you can find out everything you need to know about the clash between these two teams. The fact that it is not easy to start the season after a turbulent summer can be seen in the example of Juventus Turin. New coach, no Ronaldo, and suddenly everything goes wrong. However, things can also go differently. Inter Milan, for example, managed to get off to a good start despite the change of coach and the departure of Romelu Lukaku. Another example of how things can work out is AS Roma. With Mourinho, there is a new man on the sidelines who has also mastered the start of the season.
Talking about the start of the season. AS Roma had the perfect start to this season under Mourinho. First they beat AC Florence convincingly 3:1, then they rolled over the promoted Salernitana with a 4:0 win. Then there was another 2:1 win against Sassuolo. So Mourinho's debut was perfect. However, last weekend they suffered their first defeat of the season against Hellas Verona, which put a damper on the mood. Udinese Calcio can also be satisfied with their start to the season. After a draw against Juventus, they won two games to nil against FC Venice and Spezia Calcio. However, Udinese suffered their first defeat of the season on the last matchday. They were defeated 4-0 by SSC Napoli.
AS Roma – Udinese Info
– Date & Time: 23/09/2021, at 20:45.
– Venue: Rome, Olympic Stadium (72,698 spectators)
– Competition: Serie A, Matchday 5
– TV broadcast: DAZN
AS Roma Form & Balance Check
As already mentioned, the capitals have made a very strong start to the season. Against the direct rivals from Florence, against promoted Salernitana and against Sassuolo, only victories were recorded. One success was more impressive than the other. In addition, on their debut in the Europa Conference League, they won their first game against ZSKA Sofia. However, it seems that the double burden of league life and European business is not doing the Romans any good. The following match was Jose Mourinho's first defeat in a competitive match. In the away match against Hellas Verona, the Romans were beaten 3:2. Nevertheless, AS Roma's overall performance this season can be seen as positive.
EM hero announces return
Leonardo Spinazzola made a big splash at the European Championships this summer. The left-back was one of Italy's best players. However, the fast-paced Roman suffered a ruptured Achilles tendon in the quarter-final against Belgium. This meant that the European Championship was over for him. To the delight of all fans, he recently announced when he would be back on the pitch. "I'll be back in 75 days," Spinazzola said in an interview with an Italian media outlet. According to his own statements, the rehab is going very well and he has already thrown away the crutches. The left-back wants to be back in full attack by the start of the new year at the latest.
AS Rome Facts & Analysis
– Very good start to the new season
– Internationally optimally performed
– Lost last game
– Spinazzola announces date of return
Udinese form & balance check
Udinese Calcio have made a very good start to this season, much like Roma. In the opening game against Juventus Turin, when they shared the points, nobody really knew whether Udinese were so far above, or Juve so far below their own standards. Now we are smarter, the latter is the case. But still, the men from Udine have had a very strong start to the season. The draw against Juve was immediately followed by two wins against FC Venice and Spezia Calcio.
Can Udinese get back on track?
The resulting euphoria made everyone think Udinese could pull out trees this season. However, these people were very quickly brought back down to earth. Last weekend, they suffered a 4-0 defeat against the current league leaders from Naples. Now the Bianconeri have to pick themselves up again after this setback and stand up to AS Roma.
Udinese facts & analysis
– Udinese with a very good start to the season
– Started with 2:2 against Juventus
– Lost in last match against Napoli
– Balanced goal difference
Predicted line-up – last update on 22 September 2021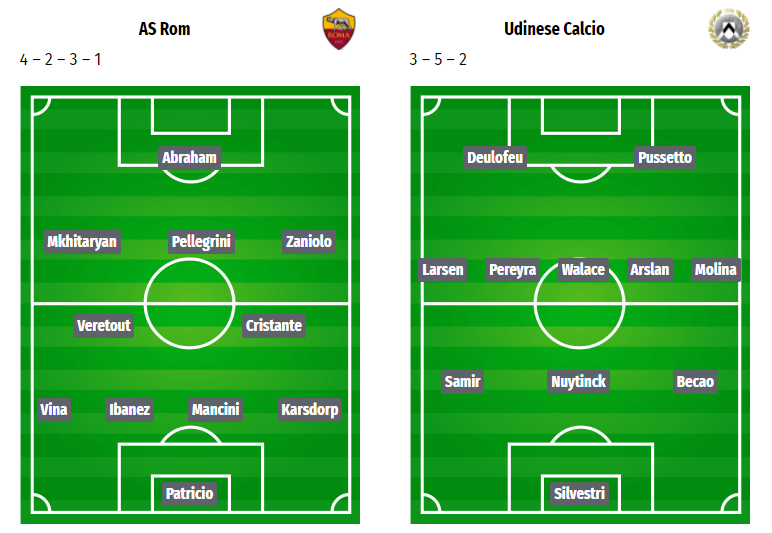 There will be some personnel changes in the AS Roma line-up. The players who have been given a break recently, such as Mkhitaryan, will return to the starting eleven. This will allow Roma to fully attack again. In contrast, there will be few changes at Udinese Calcio. Despite the 0:4 setback against Napoli, the team will probably stay together like this.
AS Roma – Udinese Direct comparison & Statistics
The direct comparison is clearly in favour of Roma in this clash. In a total of 94 duels, the capital has celebrated 49 victories. Only 22 victories were on the side of the men from Udine. In addition, there have been 23 points shared. In addition, the Bianconeri have only won 1 of their last 5 encounters with Roma.
– Roma have won 14 of their last 16 duels against Udinese Calcio.
– In the last 7 encounters, the final score has always been "nil".
– Udinese's last 2 consecutive wins against Roma were in 1998
– Last season Rome won both matches