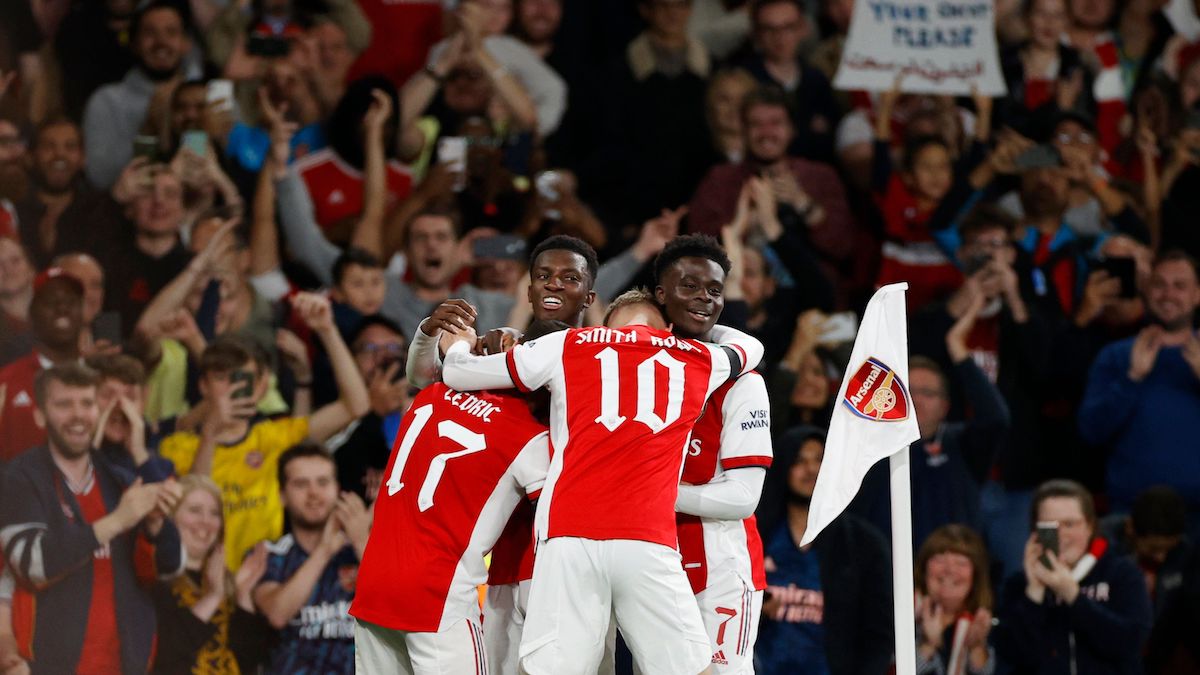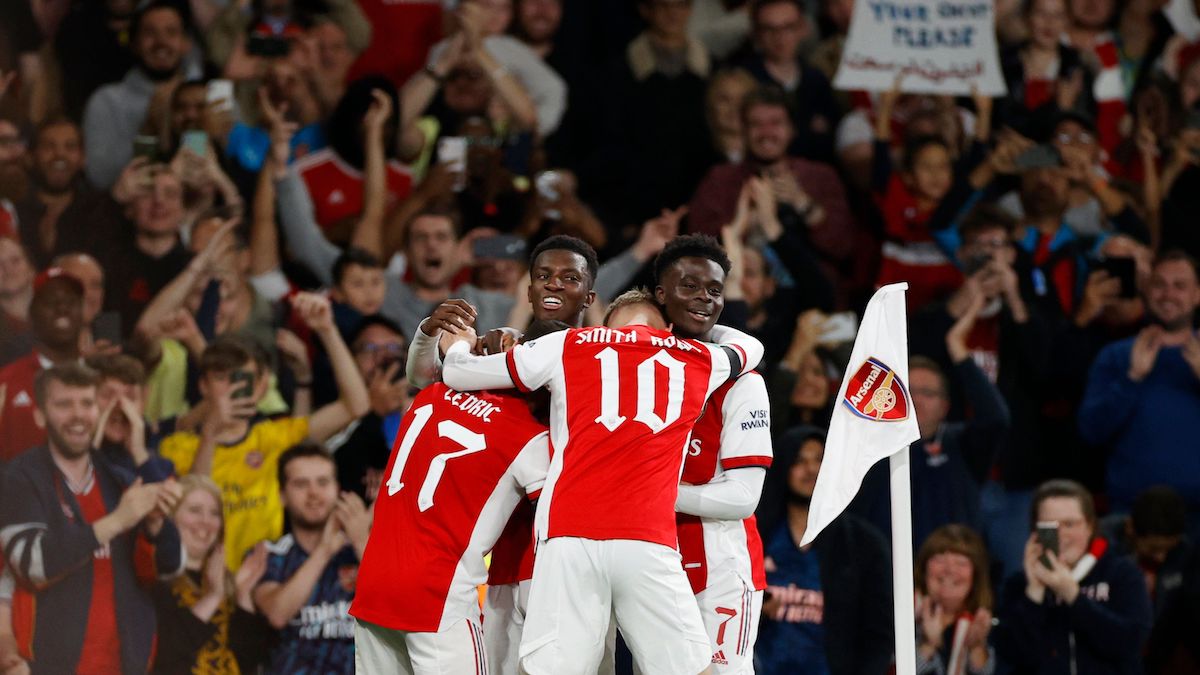 Arsenal FC vs. Tottenham Hotspur
In the English Premier League we can once again look forward to one of the numerous London derbies in Matchday 6. This one, however, is a very special one, because it is the North London derby of the two arch-rivals FC Arsenal and Tottenham Hotspur. Kick-off is at the Emirates Stadium in London on Sunday at 5.30pm.
In the recent past, Spurs have looked slightly better in this clash, but the Gunners won the last meeting 2-1. Find out who we think will have the advantage on Sunday and what other predictions we would make for this game in our Arsenal vs Tottenham betting tips now.
Arsenal -Tottenham Info
– Date & Time: 26/09/2021, at 17:30.
– Venue: London, Emirates Stadium (up to 51,500 spectators).
– Competition: Premier League, Matchday 6
– TV broadcast: Sky
Arsenal -Tottenham Tip
The teams are currently three points apart in the table. While Tottenham have three wins and two defeats to their name, Arsenal FC's record looks the other way round. However, the start of the season has been very different for both sides. While the Gunners' form curve is pointing steeply upwards, Spurs are clearly on the decline at the moment. So we can be curious to see if the trends on both sides continue or are stopped on both sides.
Arsenal Form & Balance Check
After a truly disastrous start to the season and zero points from their opening three games, things finally seem to be looking up for struggling Arsenal FC. The goal difference of 0:9 puts the false start in an even worse light. Many fans have probably already set their sights on a season in the bottom third. But perhaps the Gunners have now managed to turn things around in time. Even if the last two games were not footballing highlights, Arsenal managed to win them both 1-0.
Will it be the third 1-0 in a row?
Especially the first win of the season against Norwich City was more than deserved considering the 30:10 shots on goal. The golden winning goal was scored by ex-Dortmund man Pierre-Emerick Aubameyang in the 66th minute. A week later, the Gunners followed it up with their second win at Burnley FC. In that game, Martin Ödegaard (30th) was the only player to get on the scoreboard. Against Tottenham, Arsenal would immediately sign off their third 1-0 win in a row. It would be the first time since 2008 that the London club has won three Premier League games in a row 1-0. The Gunners also got a boost of confidence in the League Cup during the week with a 3-0 win over third division side AFC Wimbledon.
Arsenal Facts & Analysis
– 6 points from 5 games
– Last win 0:1 at Burnley
– Won 2 in a row last time out after 3 defeats
– Unbeaten at home to Tottenham in the Premier League since 2010
Tottenham Form & Balance Check
Tottenham Hotspur have made an excellent start to the season, unlike Arsenal FC. After three games, Spurs were at the top of the table with nine points. All three games were won by a narrow margin of 1:0. On matchday 1, Tottenham won 1-0 against Manchester City thanks to Heung-Min Son's goal (55th). This was followed by the 0:1 win at Wolverhampton Wanderers, in which Dele Alli scored the only goal of the day as early as the 10th minute via a penalty. In the third 1-0 win against Watford, Heung-Min Son was again the winning goal scorer. Since then, however, there has not been much left of the defensive stability.
Spurs also defeated in next derby?
Spurs have lost both of their last two games with 0:3. The defeats must have hurt especially because both games were London derbies. On Matchday 4, Tottenham lost 3-0 at Crystal Palace due to conceding three goals in the last quarter of an hour. From the 58th minute onwards, however, Nuno Espírito Santo's eleven had to play shorthanded in that match. Last weekend, Harry Kane & Co. also lost the derby against Chelsea FC with 0:3. In that game, Spurs were simply clearly inferior to the reigning Champions League winners. Now it's all about preventing the third derby defeat in a row at all costs on Sunday.
Tottenham Facts & Analysis
– 9 points from 5 games
– Last lost 0:3 against Chelsea
– Lost last 2 games – both London derbies
– Won only 1 of last 28 away games at Arsenal
Predicted line-up – last update on 24 September 2021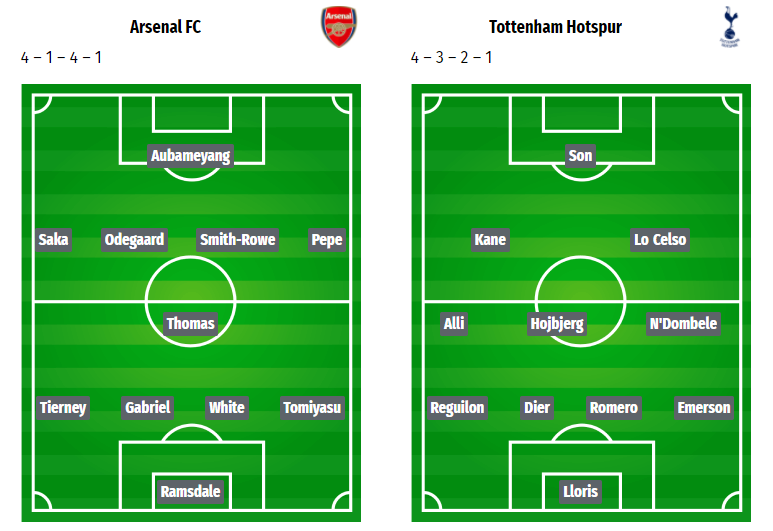 The Gunners could appear unchanged compared to the last league game. The Swiss Granit Xhaka is still missing, so we can expect Thomas, Smith-Rowe and Ödegaard in the centre. Aubameyang is likely to start up front.
Spurs will have to do without a lot of pace in attack. Both Lucas Moura and Steven Bergwijn will be out. So the offensive trio is likely to be Son, Kane and Lo Celso again.
Safely into round four ✅#CarabaoCup pic.twitter.com/d5Lp0NNodX

— Arsenal (@Arsenal) September 22, 2021
Arsenal -Tottenham direct comparison & stats
The comprehensive direct comparison goes narrowly to Arsenal FC with 68 to 55 wins. 47 encounters have failed to find a winner. Within the last five games, the home team has prevailed three times in addition to two draws. Twice the Spurs and once the Gunners. Arsenal came from 1-0 down to win 2-1 in the most recent encounter in March 2021.
– The comparisons between the two clubs last season: 2-1 (home to Arsenal FC) and 2-0 (home to Tottenham Hotspur).
– The most frequent result between Arsenal FC and Tottenham Hotspur is 1-1. 15 matches ended like this.
– The winner of the last encounter was Tottenham Hotspur.
– The most common result between Arsenal FC and Tottenham Hotspur is 1-1 when Arsenal FC had home advantage. 8 games ended like this.
– A year ago Arsenal FC was on position 6 in the table with 9 points. Currently they are on position 13 (6).