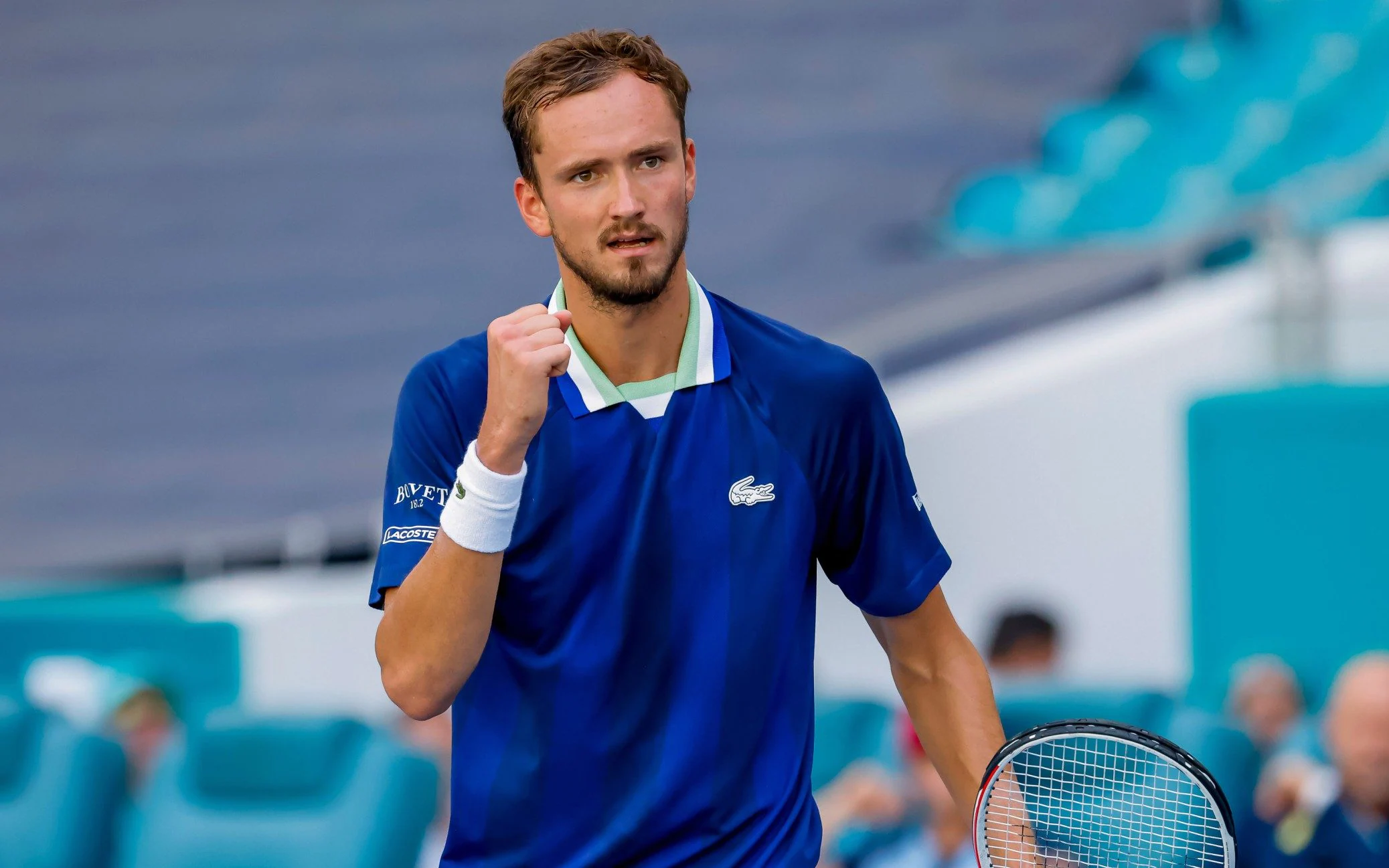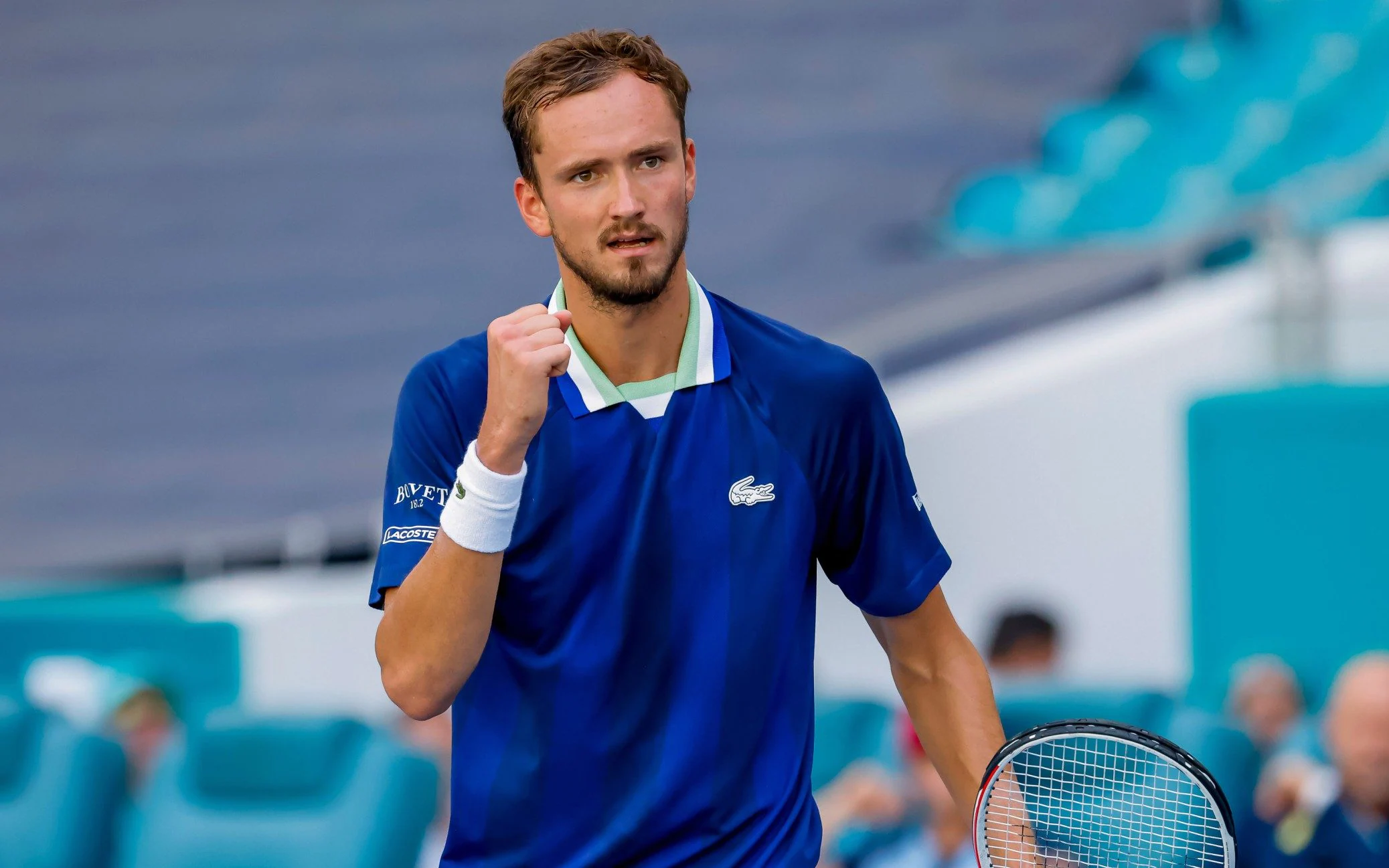 ATP Masters in Rome, Final, Sunday, 21.05.2023
Not the defending champion, not the Spanish superstar, but still two real world class players! The Masters of Rome got a sensational final, on Sunday there will be either a Russian or a Danish champion.
One has his nerves well under control these days, the other actually doesn't like the red clay at all. Bet365 favours the younger one. In my Rune Medvedev tip, I now reveal why the Dane is also my favourite!

Carlos Alcaraz out early, Novak Djokovic not in for long either, Rafael Nadal only in front of the TV? The tennis fans themselves didn't know exactly what kind of final would await them in the eternal city.
Now the two best players of the tournament have been determined. One of them, although one of the best of all, was only to be reckoned with to a certain extent: Daniil Medvedev! The Russian knows his biggest weakness, which, as is well known, is closely connected to clay.
Until this year, he had not even managed to get past the first hurdle in Rome, and in 2023 he actually managed to hit the big time. And he didn't just scurry from round to round, but convinced almost every expert.
After beating Emil Ruusuvuori 6-4, 6-2, he only had to go into three sets once, winning against Bernabe Zapata Miralles 3-6, 6-1, 6-3. After that, he faced Alexander Zverev for the second time this year.
It went as usual: The German held his own in at least one set, but in the end Medvedev triumphed 6-2, 7-6. His opponents in black-red-gold remained faithful to him, as Yannick Hanfmann was waiting in the quarter-finals.
Here, despite his weaknesses on clay, Medvedev showed that he is in a higher class. At 6-2, 6-2, he saved important energy because he knew: "In the round of the best four, I have to play Stefanos Tsitsipas!
Winning 86% of his first serve points, the Russian excelled on his service, took all four break chances and prevailed 7-5, 7-5 in a very close match overall.
Even a break in the rain did not deter the world No. 3, it seems as if he has finally made peace with the red court. However, he knows that Holger Rune will be a tough nut to crack, especially on clay!
Last year was the first and so far only time the two met directly, in the quarter-finals of Monte Carlo, where the youngster won 6-3, 6-4. Therefore, Medvedev is only listed as an underdog by our betting providers.
The average odds come to 1.75 to 2.10, so they see the younger player with a slight advantage. Holger Rune has already had to endure a number of feats of strength here in Rome, but he combines his forces again every time.
6-3, 6-3 against Arthur Fils and 6-4, 6-2 against Fabio Fognini, after these two easy victories at the start, it became much more strenuous. Against Alexei Popyrin, he pushed his limits before the 6-4, 5-7, 6-4 result was settled.
Obviously, the 20-year-old had taken a liking to the close results, although I have to say here, of course: Whether in two or three sets, whoever knocks out Novak Djokovic and Casper Ruud deserves some plaudits!
With 6-2, 4-6, 6-2 Rune threw the Djoker out of the match and caused a big surprise. Against Ruud, he quickly recovered from a 6-7 in the first set, snatched a 6-4, 6-2 and completely deserved to celebrate his entry into the final.
The Dane has never come close to 80% on the first service, finding his game more through struggle. Against Ruud, he also benefited from his cool-headedness, which allowed him to collect all the break chances.
My Rune Medvedev Tip
Can Daniil Medvedev do it on clay all of a sudden? The Russian has rarely been so strong on the unpopular surface before, but here in Rome the trappings obviously suit him. Especially his victory against Stefanos Tsitsipas was unexpected for many.
Now a player is waiting for him who can really offer everything from world class to a lack of concentration. Holger Rune has already had to put up with some disappointments in 2023, but in the eternal city he showed his best side.
You have to beat Novak Djokovic and Casper Ruud first! In 2022, he won the only direct duel against Medvedev outright and is considered the better player on clay. I think he is more consistent overall, which is why I recommend the following tip:
Rune wins against Medvedev!