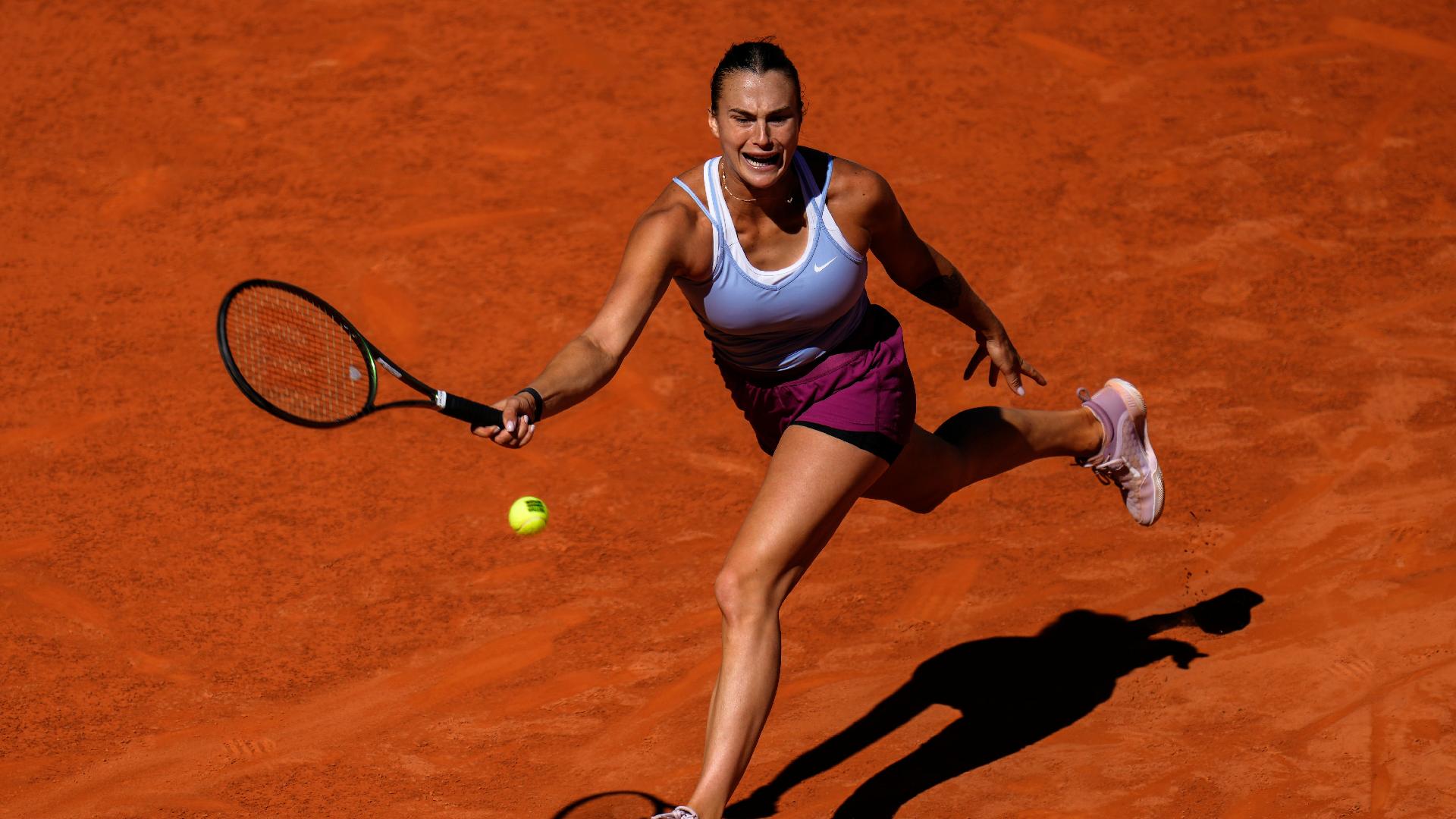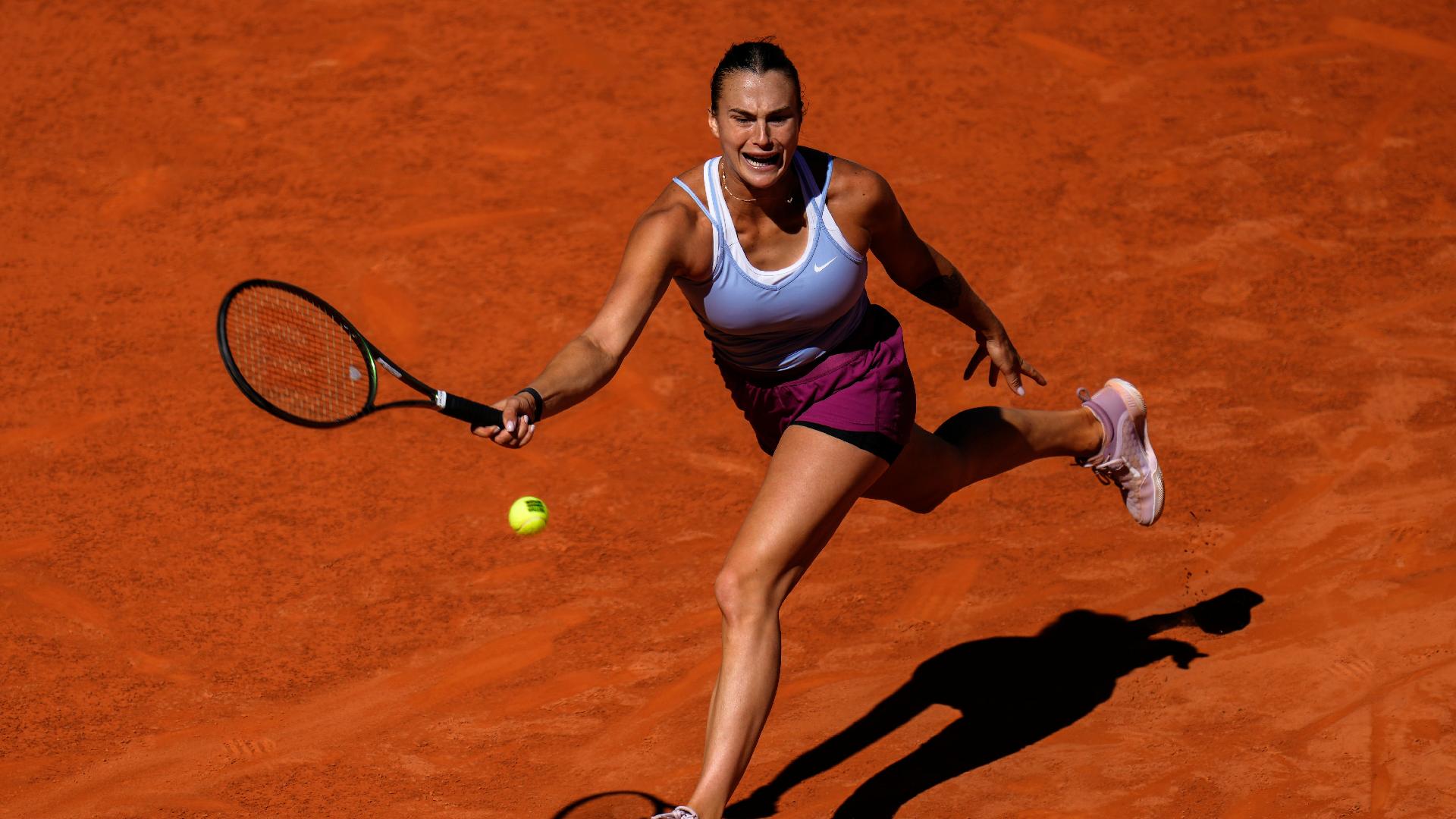 French Open in Paris, semi-finals, Thursday, 08.06.2023
Thursday already the French Open semi-finals of the women will take place. Karolina Muchova will meet Aryna Sabalenka. The Belarusian is the favourite after a strong clay court season.
Can she live up to her role and make it to the final? In my Muchova Sabalenka tip I go into detail about the duel and give a prediction.

Aryna Sabalenka is marching towards Grand Slam title number two in 2023. It would generally be her second triumph at one of the really big tournaments.
Her record this year is outstanding. With her powerful game, she has won 35 of the 40 matches in this calendar year.

In particular, she has been able to minimise her number of errors, which previously cost her further successes. After the Australian Open, she has made a good transition on clay.
On the red clay, she has 14 wins from 16 matches in 2023, figures that other tennis players can only dream of at the moment.
With these statistics, she is the clear favourite going into the semi-final against Karolina Muchova. You can bet on Sabalenka to win at 1.30 odds. Muchova (3.50) is listed as an outsider at Bet365.
In addition, the oddsmakers expect a shorter match. For exactly two sets, however, Bet365 still offers a 1.50, for the complete match length with three rounds sports betting fans receive a 2.50.
In the final of the WTA tournament in Stuttgart, Sabalenka lost to high-flyer Iga Swiatek (3-6, 4-6). Two weeks later, she took revenge on the number one at the Madrid Masters (6-3, 3-6, 6-3).
She then made a mistake in Rome, where she surprisingly lost to Sofia Kenin in round two. However, she has not lost her top form, which she proved at the French Open.
In her first five matches, the 24-year-old did not drop a single set and only had to go through a tiebreak once.
On her way to the semi-finals, she took out Marta Kostyuk, Sloane Stephens and, most recently, comebacker Elina Svitolina, who has only been back on the tour since April after her baby break.
She had nine break chances against Svitolina, three of which she managed to take. What was amazing was that she only allowed one chance herself.
She only secured 64 percent of the points after the first service. Also unusual is that she was able to score better after the second serve than after the first service, with 72 per cent.
Sloane Stephens, on the other hand, had more difficulties after Sabalenka's first serve. 30 of the 39 points after the first serve went to the Belarusian.
Nevertheless, the US player secured three breaks against the world number two. In total, Sabalenka conceded only six breaks in five matches played and at the same time took 20 service games from her opponents
But Muchova, who is two years older than Sabalenka, does not need to hide with her numbers either. Muchova has also only lost two games on clay in 2023.
At the French Open, she only had to drop a set against Nadia Podorska in round two. She solved the other tasks with aplomb, putting Maria Sakkari and Anastasia Pavlyuchenkova, among others, in their place.
Despite her good numbers, I don't see her on the same level as Sabalenka, who can play at an incredible pace without making many mistakes.
In the only duel so far almost four years ago, Sabalenka prevailed after two thrilling sets 7-5, 7-6 in Zhuhai.
Summary: Muchova and Sabalenka have only dropped two matches this clay court season and have marched confidently through the Roland Garros field.
Both players can steer the match with powerful strokes and score quick points on their own service with a quick first serve.
However, Sabalenka is on a higher level at the moment and should dominate the rallies in the semi-finals.
In addition, I am convinced that she will get a few breaks and will not have to go into a tiebreak. Therefore, I recommend a combination with the Bet365 betting configurator, consisting of: Sabalenka win and under 0.5 tiebreaks in the match.