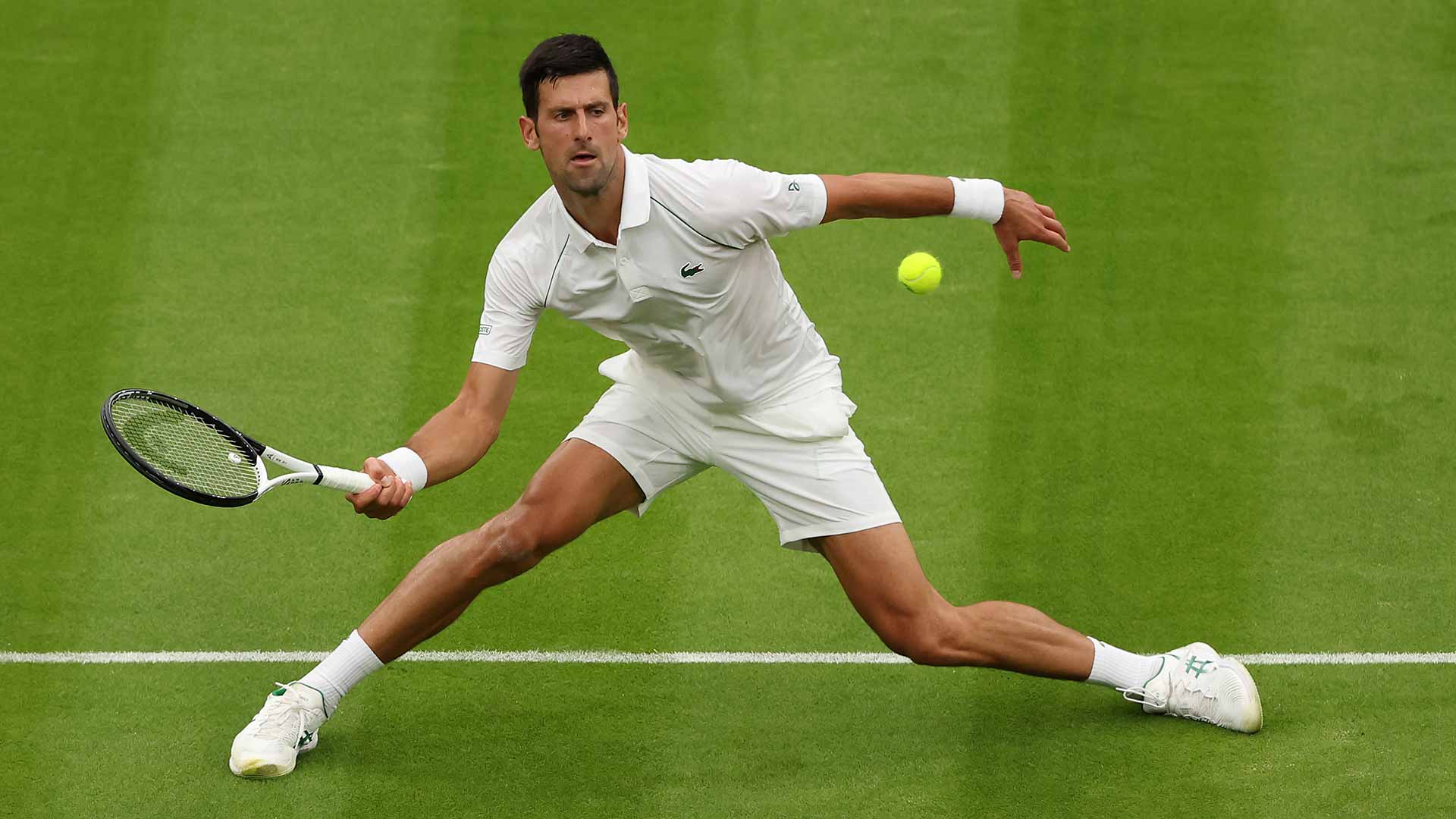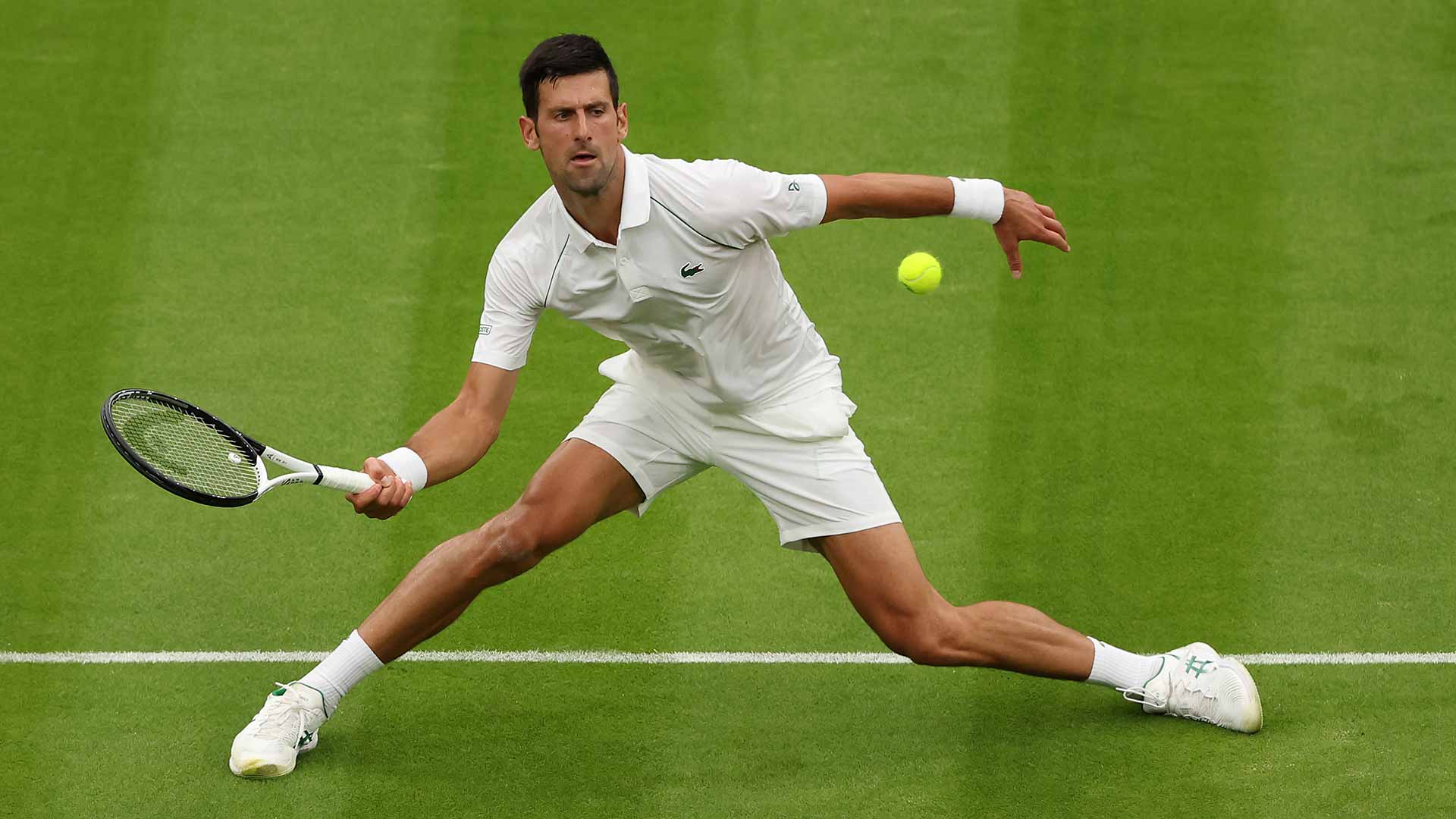 ATP Masters in Rome, Round of 16, Tuesday, 16.05.2023
He is the best player in the world, but if he has a weakness, it is on clay? A statement that not every fan of Novak Djokovic can agree with, even if their idol prefers to be found on hard court.
At the Masters in Rome, he is aiming for final number 13, his worst opponent at this tournament, Rafael Nadal, is not even competing. But: Already in the round of 16, he will meet an opponent who scratches the top 10.
At Bet-at-Home, the ranking of his rival does not change much, with average odds of 1.15 to 5.40, the Djoker is naturally far in front. In my Djokovic Norrie tip, I will now reveal why I can imagine a close match!
It would be the record champion of Rome if it wasn't for Rafael Nadal! Novak Djokovic has reached the top six times in the eternal city, and he will also be the defending champion here in 2023.
It was almost exactly a year ago that the Serb defeated Felix Auger-Aliassime and Casper Ruud, among others, before beating Stefanos Tsitsipas in the final in two straight sets.
Of course, he is also considered the absolute top favourite for the current Masters. However, we noticed a few weeks ago that some things are missing in the absolute top form.
As recently as the Australian Open, Djokovic had stormed to the title, but since then he has waited in vain for more trophies. In Dubai, he lost to Daniil Medvedev in the semi-finals, but the even weaker results came later.
In his home country, he first had a hard time against Luca Van Assche, but the following defeat against his compatriot Dusan Lajovic really surprised every spectator! A defeat that has taken hold mentally?
Apparently, because Djokovic also showed in Monte Carlo that he is not yet at all comfortable on clay. He was still able to put Ivan Gachov in his place, but the defeat against Lorenzo Musetti showed that his performance curve is not going upwards
And so it came to pass that his two performances so far in Rome were not exactly sparkling either. A 7-6, 6-2 against Tomas Martin Etcheverry was followed by a 6-3, 4-6, 6-1 against Grigor Dimitrov.
59% won points on the first serve, only six of the 15 break chances used and seven distributed? He had to fight hard against Dimitrov, and now comes the strongest opponent on paper!
Cameron Norrie met Djkoker in the semi-finals of Wimbledon a year ago, when the favourite held his nerve to win 2-6, 6-3, 6-2, 6-4 after an initial struggle. The Briton, currently ranked number 13 in the world, definitely wants to keep up on Tuesday.
He already has two wins here in Rome, both without dropping a set. 6-2, 6-3 against Alexandre Müller and 6-2, 7-6 against Marton Fucsovics, both of course not in the category of a Novak Djokovic.
Norrie is not really known for being one of the world's best on clay. In Monte Carlo, he lost to Francisco Cerundolo in his opening match, and in Barcelona he lost to Lorenzo Musetti after match number two.
In Madrid, too, he did not find his game. While he managed to win 6-4, 7-6 against Yosuke Watanuki, he lost 6-2, 6-7, 6-7 against Zhang Zhizhen a little later.
Norrie is already looking forward to the tournaments on grass, but before that happens he has to get in shape on clay. It's the first time he's ever made it to the last 16 in Rome
My Djokovic Norrie Tip
For Novak Djokovic, at the latest, the weeks of truth begin, or rather the days! The French Open is waiting, and his form is still not right at all! He hasn't won a title since the Australian Open.
Cameron Norrie may not be an absolute grenade on clay, but Djokovic has also struggled against the outsiders in recent months. That's why I think we'll see a wide-open match on Tuesday and I'm betting on it:
We see more than 19,5 games!