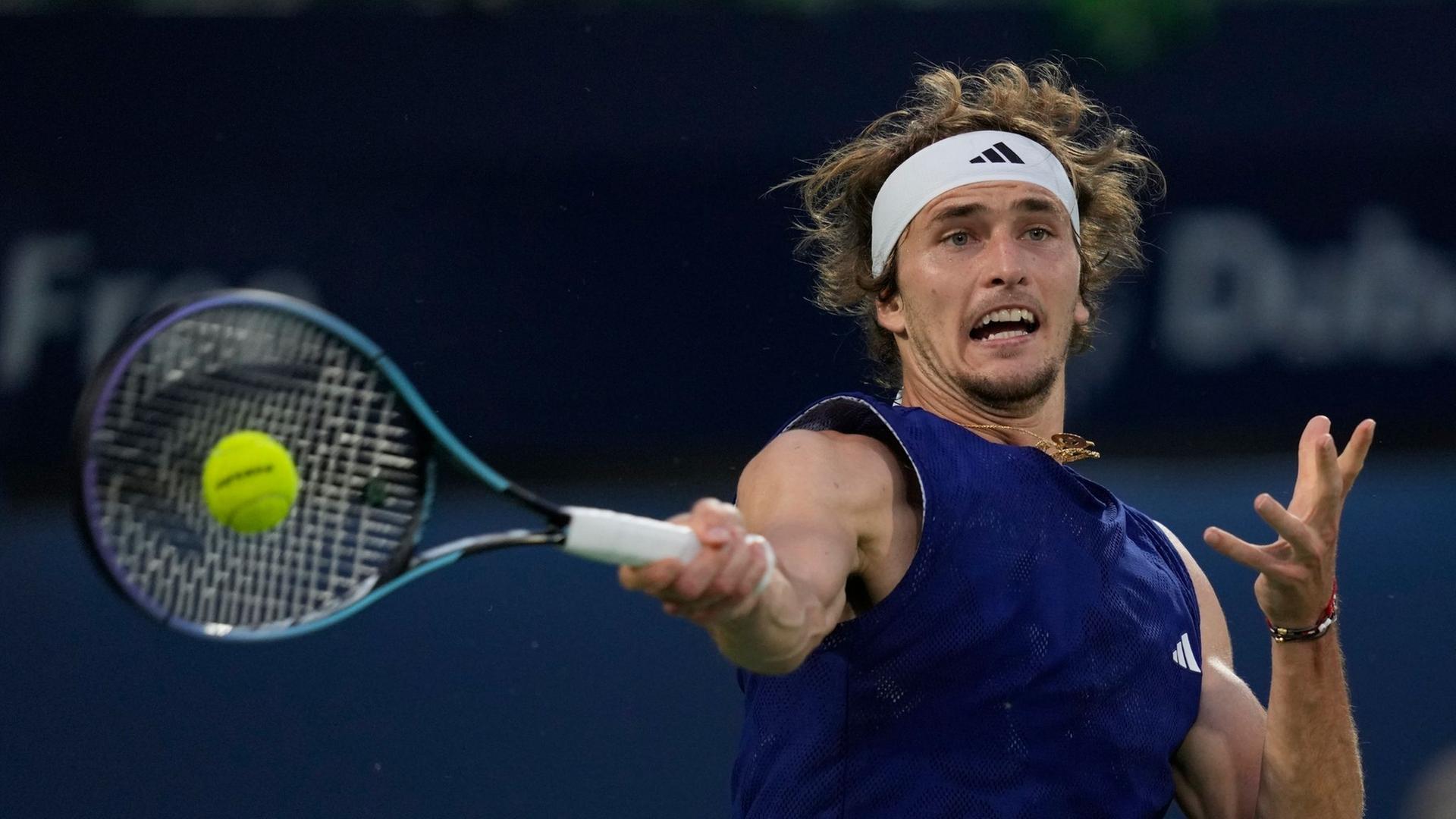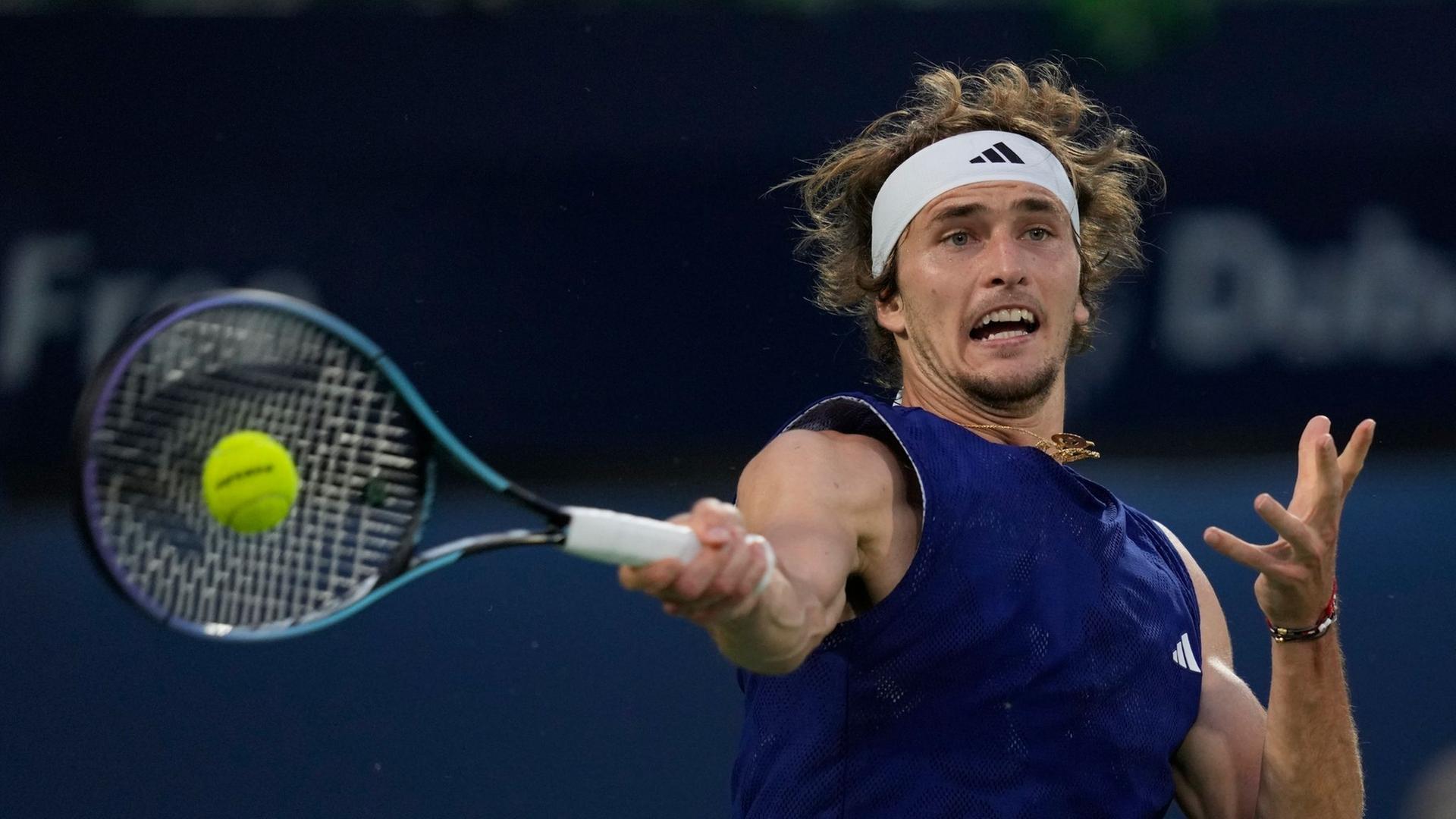 ATP Masters in Indian Wells, 2nd Round, Friday, 10.03.2023
For 35 years now, tennis fans have been waiting to cheer on a German winner once again at the Indian Wells Masters. The experts are unanimous for the year 2023: if anyone can do it, it is of course the reigning Olympic champion.
Top form is approaching in small steps, but is he really that strong again to be sent into the race with odds of 1.05 to 7.50 at Bet-at-Home for the opener? In my Cachin Zverev tip, I reveal why I'm leaning towards a closer result!
"I feel like I'm back to competing with the best players in the world and being on the same level." Alexander Zverev is back among the world's elite, at least verbally already!
After many months of injury, the Hamburg-born player's performances are improving more and more, even if there is still some room for improvement.
At the Australian Open, Zverev embarrassed himself in the second round against Michael Mmoh, and a little later in Rotterdam, Tallon Griekspoor, also in the second match, was too much for him.
The Olympic champion did not really get going in Qatar either, although a 6-7, 6-2, 5-7 against Andy Murray can happen. Close results but early exits, the 25-year-old could always look at the results with one laughing eye and one crying eye.
In Dubai, the decisive moments were finally on his side, even if it wasn't quite enough to reach the final. Against Jiri Lehecka, Zverev started with a 4-6, 6-3, 6-4.
His two later opponents were Christopher O'Connell and Lorenzo Sonego. Both matches were very similar, with a score of 7-5, 6-4. Finally, none other than Andrey Rublev was waiting in the semi-finals.
Zverev kept up well, but the Russian was superior to him. The 3-6, 6-7 score showed how much he has improved since the Australian Open. It was the second serve that cost him the win against Rublev.
80% of successful first serves were strong, but 29% of points won on the second service were clearly too few. In Indian Wells he enjoyed a bye in the 1st round and will now enter the tournament on Friday.

Pedro Cachin, his opponent, is ranked 66th in the world. So although he is definitely not a bad guy, the betting companies are not showing much cooperation. Zverev goes into the match with average odds of 1.05 to 7.50, which is more than clear.
The two have not yet played against each other, so we are experiencing a real premiere. Cachin has already made his first appearance in Indian Wells, the Argentine is competing here for the first time.
Nikolos Bassilashvili faced him on Wednesday and Cachin had everything under control at 7-5, 6-3. The 83% won points on first serve were instrumental in his success.
Still, I can't say the 27-year-old is in strong form, as he has never won two games in a tournament this year. There was definitely bad luck involved, like in his first-round exit from Melbourne.
He lost two tiebreaks against top player Paplo Carreno Busta and came close to a surprise. Who could Cachin beat in 2023? With Bassilashvili and Monteiro, the list is anything but long!
My Cachin Zverev Tip
It's going up in small steps, but still very steadily! Alexander Zverev still has big plans for 2023, currently wants to get in shape for the next Grand Slam. In Indian Wells, he should not suffer the same fate as last year.
Back then, he lost to Tommy Paul right from the start, but now he is travelling to Indian Wells with a semi-final in Dubai behind him. Pedro Cachin may not be a bad player, but in 2023 the Argentine celebrated only one victory.
His service is getting better and better, even if his victories have all been very close. In the end, he is my clear favourite, but I still don't expect a really clear result. My tip is therefore:
We see more than 19.5 Games!