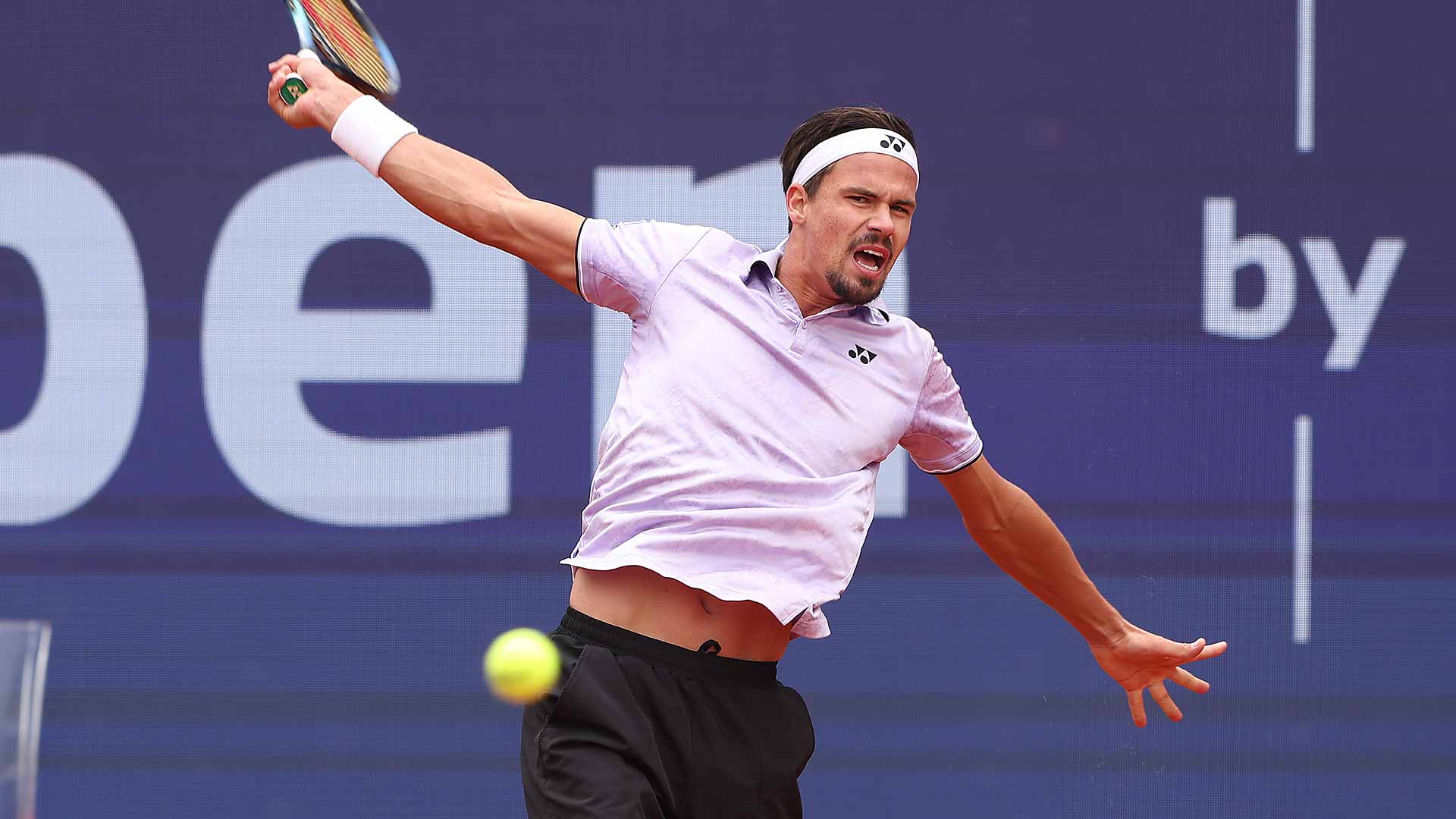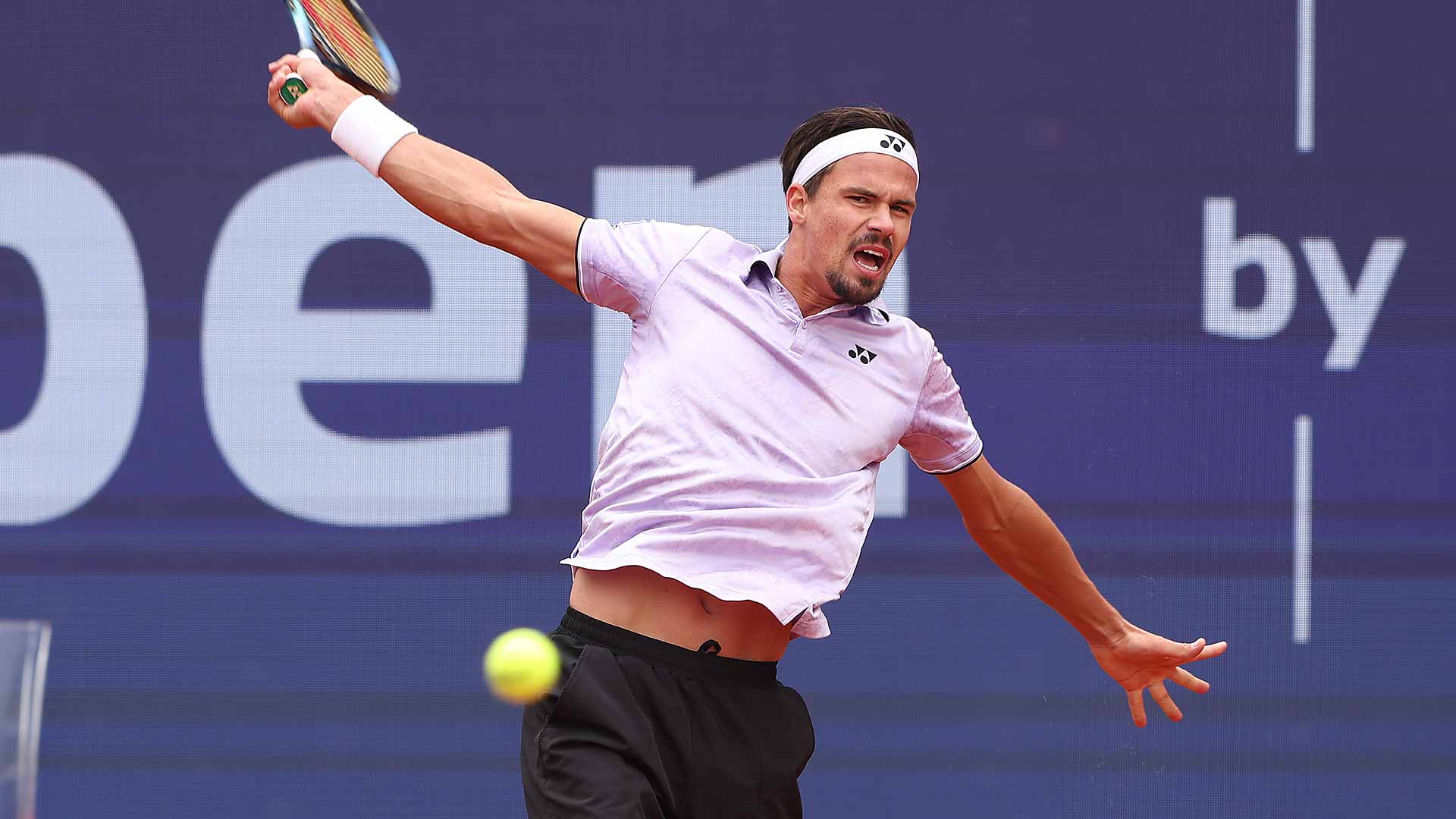 French Open in Paris, 1st round, Sunday, 28.05.2023
The chances of everyone winning have increased! As sad as tennis fans were when Rafael Nadal cancelled for the now starting 2023 French Open – one or two players will have breathed a sigh of relief.
The list of title favourites is long, but we don't see any German names on it. Nevertheless, it is not only Alexander Zverev who is hoping for a strong performance in the French capital.
The world number 72 has been on an upward trend lately, so it's no wonder that Bet365 sees him ahead in his Round 1 duel.
I'll now reveal why I'm going for a tiebreak bet here in my Altmaier Hüsler tip!
Admittedly, Daniel Altmaier has been somewhat under-reported in recent months. The reasons: Alexander Zverev and his deep crisis as well as the fabulous performance of Jan-Lennard Struff!
But Altmaier himself also played really well and has now moved up to 72nd place in the world rankings. He doesn't have to take part in the qualifier here in Paris, but is that really an advantage for him?
We remember 2020 only too fondly, when Altmaier put three exclamation marks on the qualifying, which fuelled his winning streak. He eliminated Feliciano Lopez and Jan-Lennard Struff, but his biggest match was yet to come.
6-2, 7-6, 6-4 – a smooth victory against a certain Matteo Berrettini! Only in the round of 16 did he lose to Pablo Carreno-Busta. A year ago, things didn't go so well, and the player from Kempen lost directly to Jauma Munar.
Spanish opponents don't seem to suit him here in Paris, so it's good that he's now starting against a Swiss. After winning the Challenger in Sarasota in mid-April, the 24-year-old kept going.
In Munich, he was beaten early by Aslan Karatsev, but since he reached the semi-finals in Madrid a little later, the German 6-4, 6-7, 6-2 was not so bad. Altmaier himself also cut a good figure in Madrid.
Or to put it another way: he did the same as Struff and caused a sensation as a lucky loser in the main draw. Oscar Otte, Yannick Hanfmann and Jaume Munar were beaten outright, only Borna Coric was too strong in the quarter-finals.
In Rome, Altmaier was unlucky to meet Frances Tiafoe early on. He lost but also showed what he is capable of at 6-3, 5-7, 3-6. He wants to surprise again in Paris, and the fact that nobody really has him in mind does not bother him at all.
Two years ago, he met his current opponent for the first time, winning 7-6, 6-2 in Geneva in the qualifying. He is also ahead in our 2023 bettor rankings for the opener in Paris, with average odds of 1.40 at 3.00.
Marc-Andrea Hüsler is ranked No. 81 in the world, so you won't find him that much further back. This is the first time he is competing at the French Open, in previous years he failed to qualify.
Only a few months ago he was clearly ahead of Altmaier in the world rankings, which already shows that the most recent tournaments have been anything but successful. Since playing on clay, the Swiss has only been able to record one single success!
The six matches he has played in these five competitions have definitely had a special feature. Five times there was a tiebreak, four of them stretched over three sometimes very long, intense sets.
My Altmaier Hüsler Tip
It's no secret that the German tennis men are really on top of their game at the moment, when their name isn't Alexander Zverev! The Olympic champion has to live with the fact that his colleagues are taking a bit of a beating at the moment.
Daniel Altmaier has played strongly in the last few weeks, often getting much further than expected. He also knows how to play here in Paris. On the other hand, I could hardly gather any positive facts about his opponent, Marc-Andrea Hüsler, on clay.
However, I did realise that his defeats were always very close, usually involving three sets and even more often tiebreaks. Since we will definitely experience three sets, I now recommend the following bet:
At least one set will go into a tiebreak!