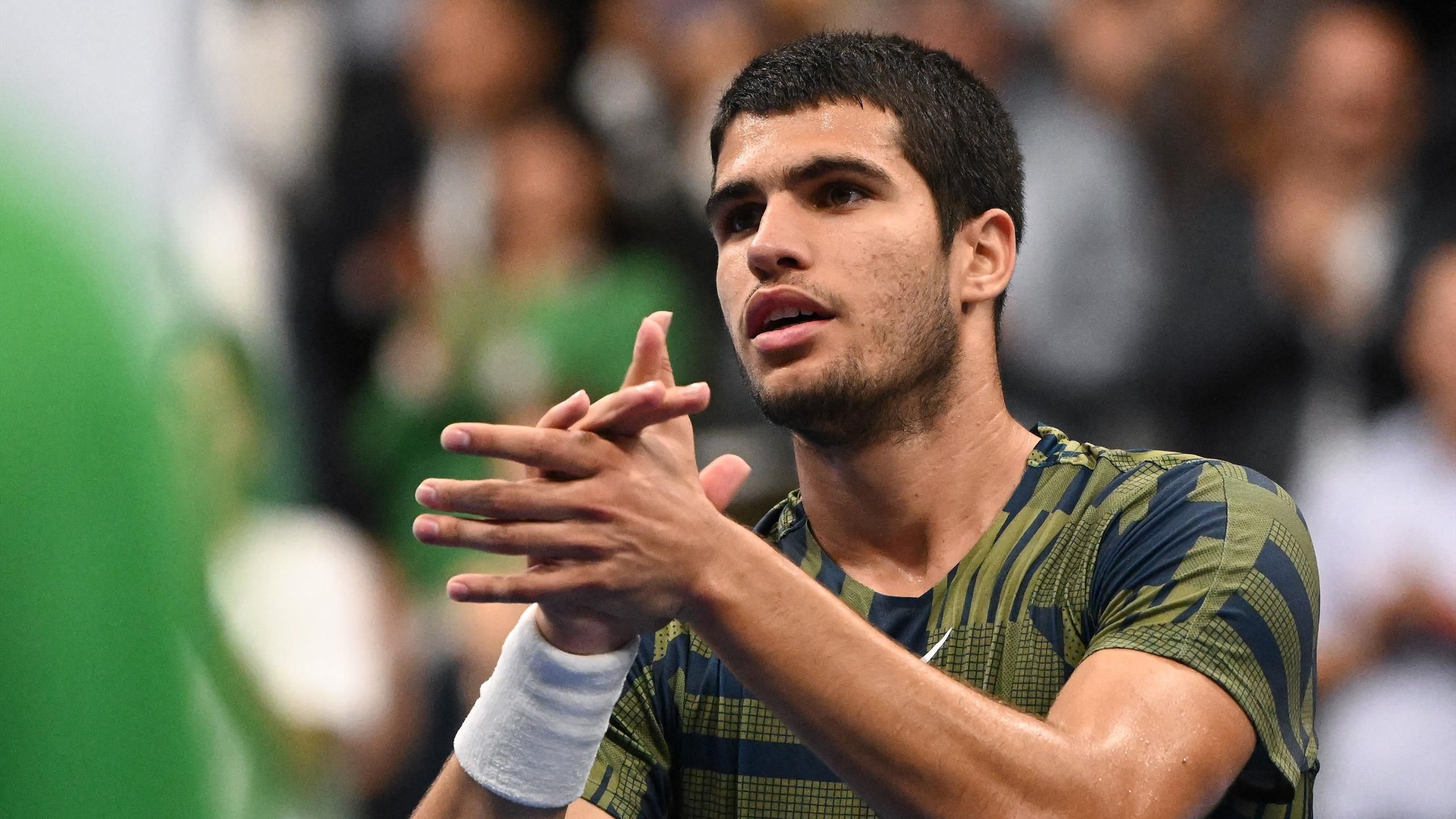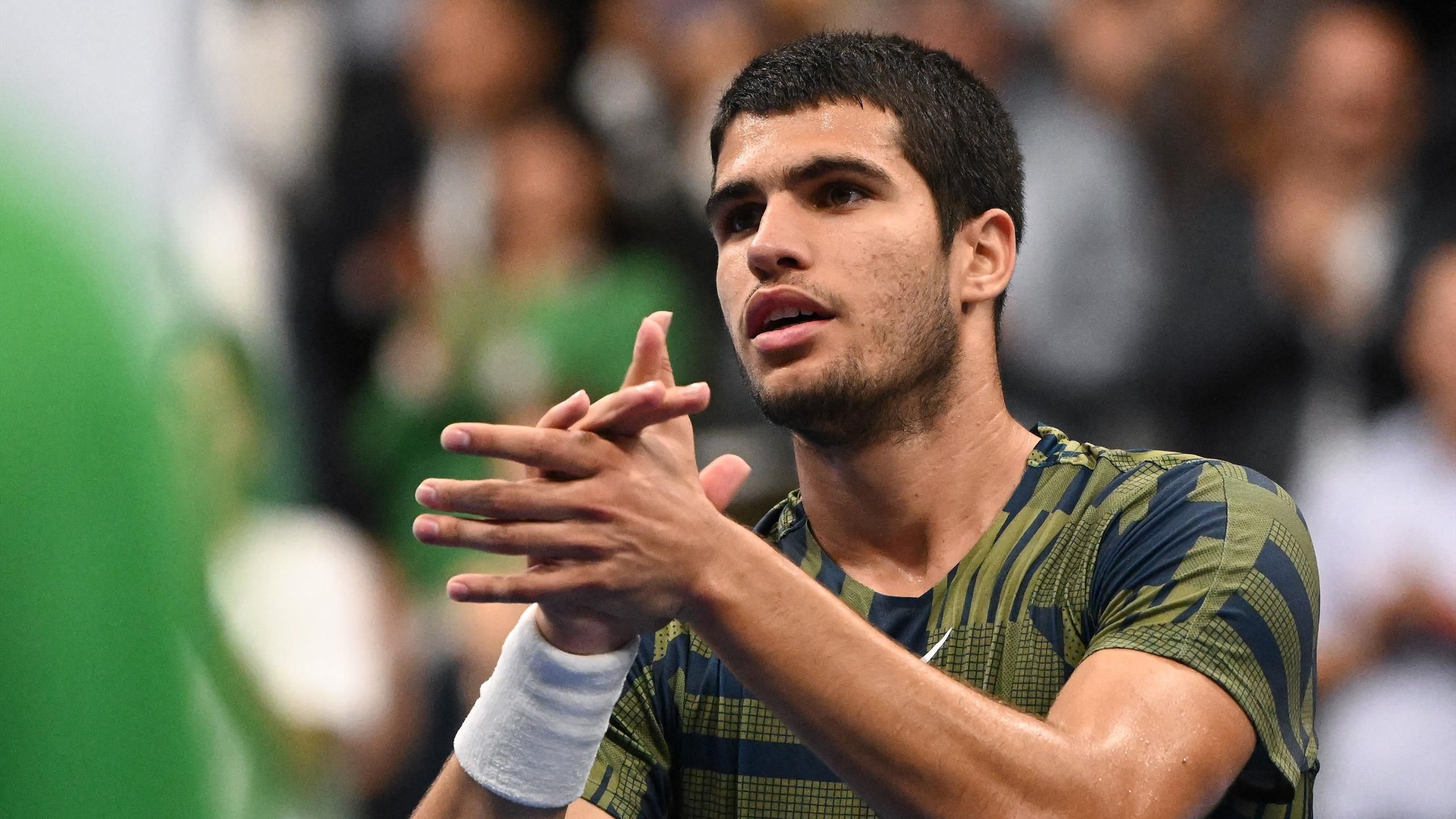 ATP Masters in Indian Wells, Round of 16, Wednesday, 15/03/2023
Novak Djokovic was denied entry to the US, now of course the world number 2 wants to fix it. Carlos Alcaraz is one of the big favourites at the Masters in Indian Wells.
The young Spaniard will play his round of 16 match on Wednesday night. He is clearly favoured by Bet-at-Home, but beware: his opponent is a tough one! In my Alcaraz Draper tip, I now reveal why my bets point to a close, longer match!
The year 2023, it started with a low blow for Carlos Alcaraz. Still number 1 in the world rankings at the time, he injured himself and had to cancel the Australian Open with a heavy heart.
He returned to the court in Argentina in mid-February and promptly won the final against Cameron Norrie. He would have liked to win the doubles, but in Rio, the same opponent was too much for him in a close 7-5, 4-6, 5-7.
His body then started to go on strike again, but he now seems to have recovered well for Indian Wells. His very first two rounds did not bring him easy opponents, Thanasi Kokkinakis and Tallon Griekspoor were on the other side.
6-3, 6-3 and 7-6, 6-3, he finished both matches without losing a set. Kokkinakis didn't get a chance to break at all, against Griekspoor the Spaniard managed to fend off both opportunities skilfully.
Alcaraz has now celebrated 100 victories on the ATP Tour, and that in only 139 matches! An unbelievable quota at only 19 years of age, only John McEnroe was faster with 100 victories. Will this motivate him even more?
Last year, the Spaniard came close to reaching the final at Indian Wells. He was only stopped in the semi-finals by Rafael Nadal, his compatriot is not even competing this time.
And what about previous duels against Jack Draper? Last year in Basel, the two met for the first time. Alcaraz had quite a bit of trouble with the rebellious Brit, coming out on top in the end 3-6, 6-2, 7-5.
Jack Draper himself only turned 21 in December, so he is also one of the young guns. The world number 56 has big goals for 2023, so a successful Masters could take him a step further.
The left-hander already has three rounds behind him, not everyone had expected a breakthrough here. He started with a clear 6-1, 6-1 win over Leandro Riedi, followed by two compatriots.
6-4, 6-2 against Daniel Evans and 7-6, 6-2 against Andy Murray, with these results Draper fought on very impressively. Winning a staggering 93% of his first serve points, Draper was incredibly strong against Murray.
At 1.93m, he plays with pressure, even when things go wrong for him. The best example: Evans could have broken eleven times, but his younger opponent didn't allow that ten times.
The 21-year-old is competing in Indian Wells for the first time ever and is now in the round of 16. After Draper failed in the 1st round at the Australian Open to Rafael Nadal, he had to take a longer forced break, which ended only a few days ago.
My Alcaraz Draper Tip
For many, Carlos Alcaraz is the clear favourite against Jack Draper, with our bettors offering odds of 1.25 to 3.70 on this one. After two finals, it should be number three in Indian Wells, but it certainly won't be easy.
Draper is in very good form, having sent Andy Murray and Daniel Evans straight home. Since the first duel with Alcaraz last year was also very close, I recommend a close match and send the following tip into the race:
We see more than 20,5 Games!