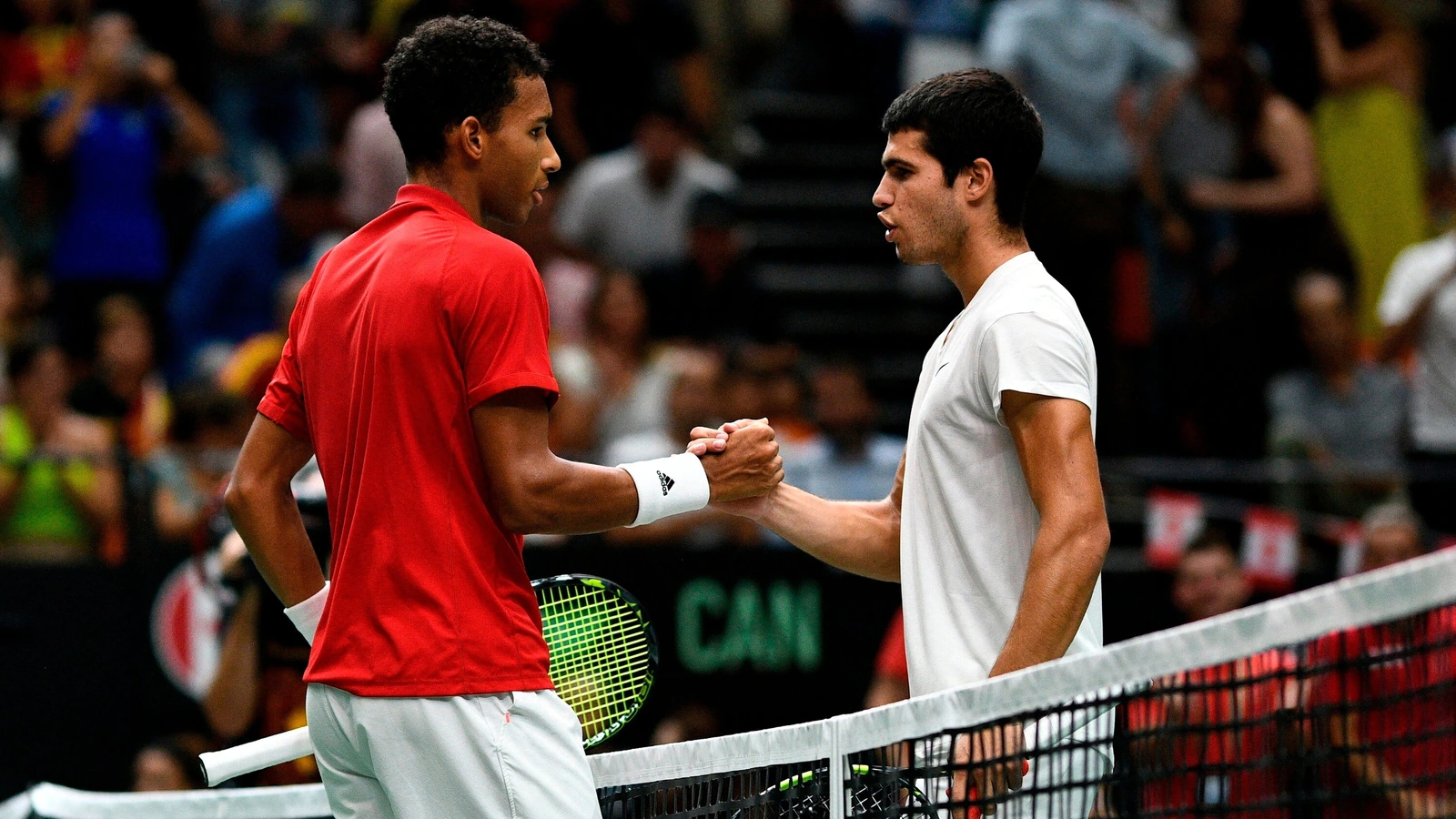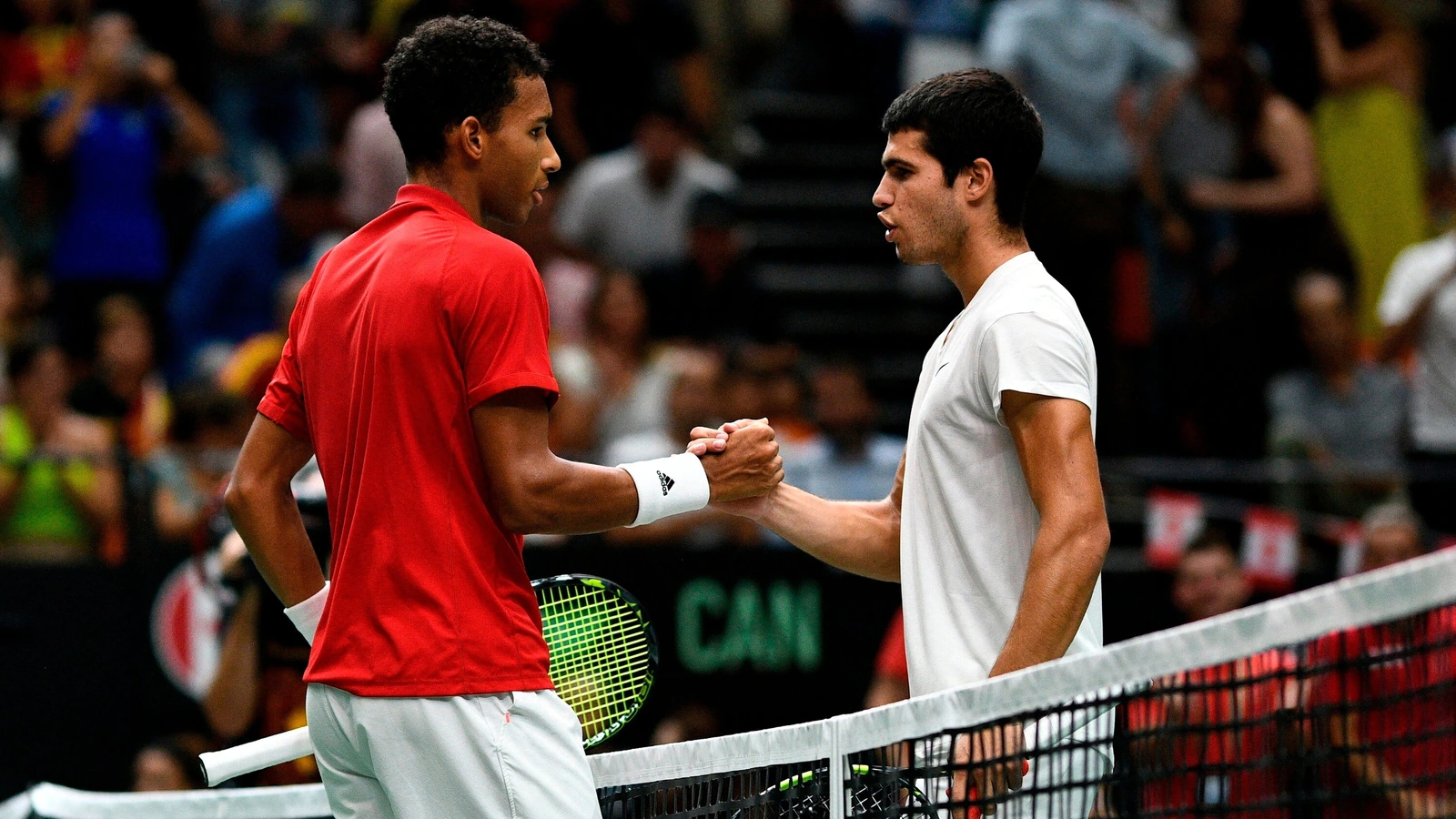 ATP Masters in Indian Wells, quarter-finals, Thursday, 16/03/2023
He belongs together with Daniil Medvedev to the very big title favourites in Indian Wells! Carlos Alcaraz wants to take over the top of the world rankings again, after missing the Australian Open he is pursuing big goals.
On Thursday, he will attack in the quarter-finals, presented with an opponent he has never won against! Still, at Bet365 he's clearly ahead with odds of 1.35 to 3.20. In my Alcaraz Auger-Aliassime tip, I now reveal why I think highly of the Canadian!
It was a tough decision that Carlos Alcaraz had to make a few weeks ago. The youngster was not fit enough for the Australian Open, had to watch from the sofa as Novak Djokovic deprived him of the world No. 1 ranking again.
In mid-February, the Spaniard was finally able to return to the tour, collected the title in Buenos Aires straight away, but lost the final in Rio a little later. What followed: The next compulsory break!
So the prodigy from El Palmar is not back yet? In Indian Wells, Alcaraz hopes that his body will rest and give him a strong result. He has already set a new record there, or come close to one.
He celebrated his 100th win on the ATP Tour in the 2nd round, only John McEnroe had needed fewer matches for this. After Alcaraz had started with a solid 6-3, 6-3 win over Thanasi Kokkinakis, his 7-6, 6-3 win over Tallon Griekspoor was success number 100.
Many experts, including myself, expected Jack Draper to be a very tough opponent in the last 16. It could have been just that, but the Brit was hampered by injury.
At 6-2, 2-0 for Alcaraz, Draper gave up, the impairment was too strong. The 19-year-old was able to save some energy, which he will definitely need in the round of the best eight against Felix Auger-Aliassime.
Our betting providers favour him with average odds of 1.35 to 3.20, but the direct comparison is very interesting in this case. The two have met three times, but Alcaraz has never been victorious!

At the US Open 2021 he had to retire injured, then last year he accumulated two defeats. 7-6, 4-6, 2-6 and 6-3, 6-2, the Canadian's victories came by varying degrees.
Felix Auger-Aliassime should know that Alcaraz is by no means unbeatable for him. The 22-year-old has survived the first three matches of Indian Wells, but it was by no means an easy passage to the quarter-finals for him.
He started with a 7-6, 6-4 against Pedro Martinez, which took just as much energy as his 7-5, 6-4 against Francisco Cerundolo. In the round of 16, he finally met the strong US American Tommy Paul.
It was to be the biggest thriller so far, and now two sets were not enough for Auger. In the end, he was the lucky winner, winning by a narrow 3-6, 6-3, 7-6, a result that is by no means untypical for him.
The Canadian already produced 19 double faults, a sign of too much insecurity? He collects an average of 80% of the points he wins on his first serve, which is of course very strong.
In the last two tournaments, there was not a single match that did not feature either a tiebreak or three sets – or both, of course! Auger-Aliassime also forced Daniil Medvedev into 23 games recently.
My Alcaraz Auger-Aliassime Tip
Is Carlos Alcaraz really a good deal better than Felix Auger-Aliassime, as the odds suggest? The Spaniard benefited from an injured Jack Draper in his round of 16 match, hard to say how the match would have turned out otherwise.
His Canadian opponent, as usual, has very close results on his credit side. He has never been as far as he was in Indian Wells in 2023, and no match has ever had less than 22 games to offer.
Since he has won all previous duels against Alcaraz, I trust him to make the match very open and decide on the following tip:
Auger-Aliassime grabs at least one set!