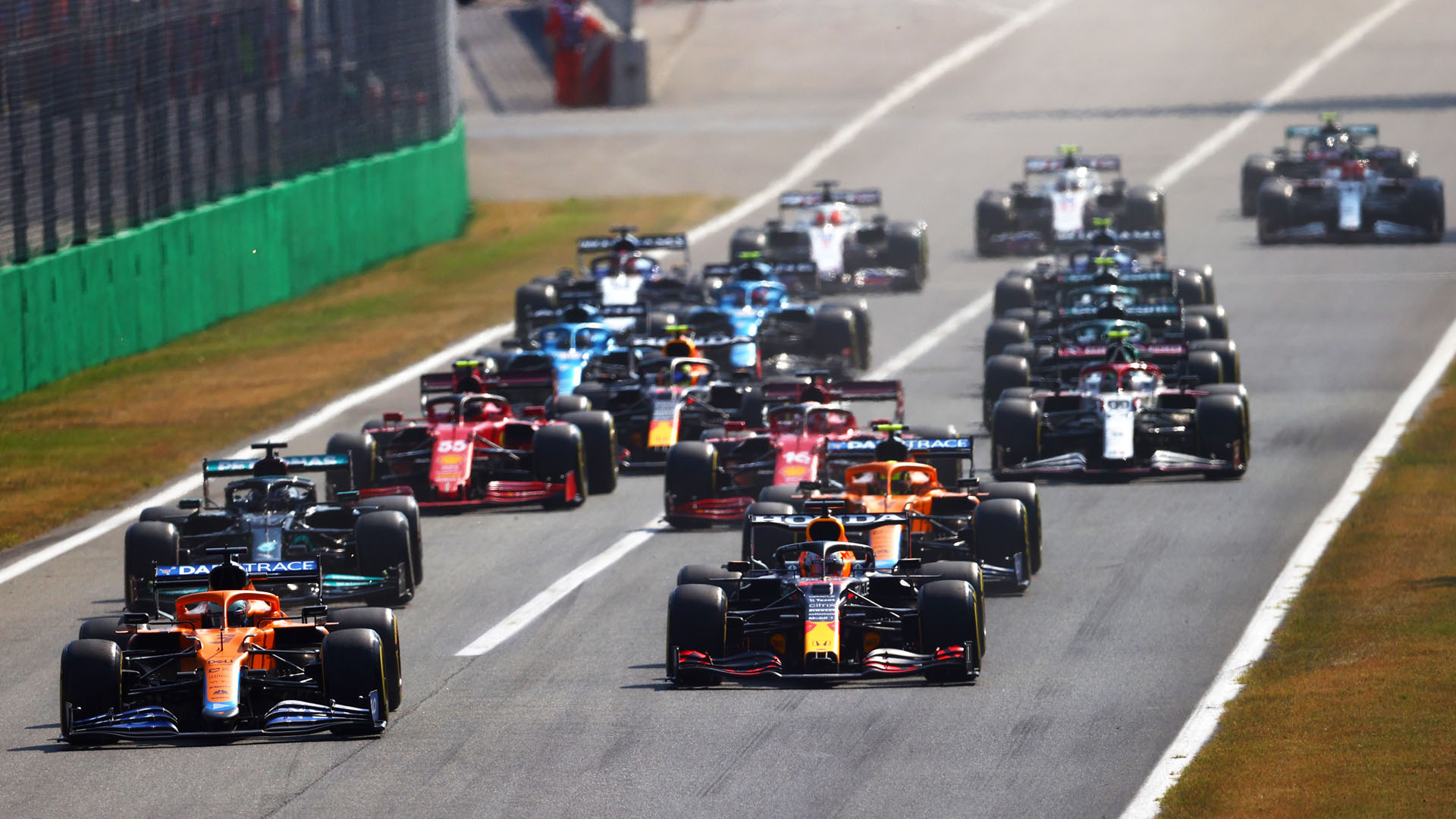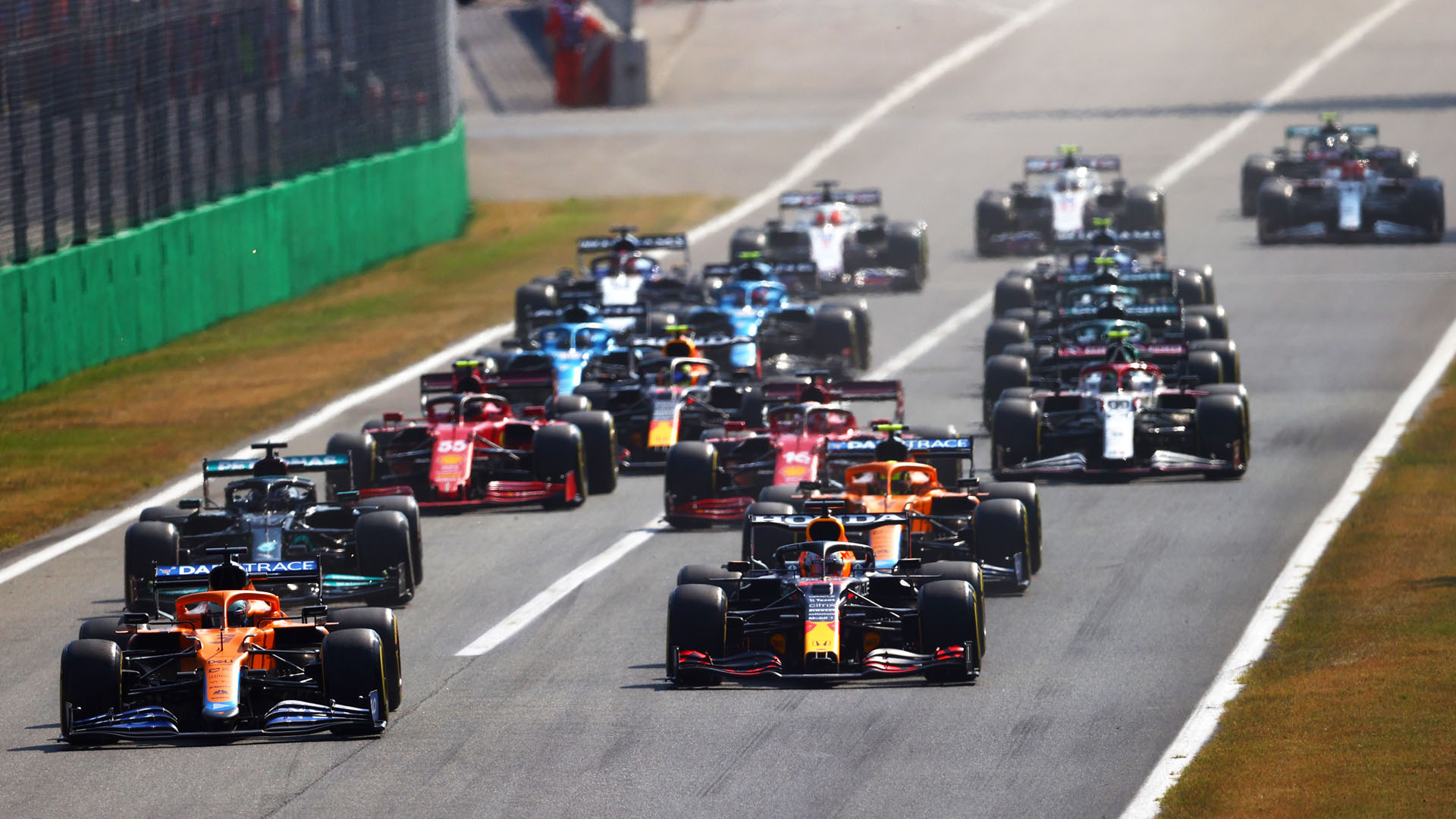 Italian Grand Prix at Monza, Sunday, 11.09.2022
Part 3 of the Formula 1 tripleheader. After the detours to Belgium and the Netherlands, it's now off to Italy. A home game for the Scuderia, which celebrates its anniversary at the GP in Monza!
From a sporting point of view, however, there was not much reason to do so recently, as Max Verstappen took his 10th victory in 15 races at his home race. The world championship has thus probably been decided.
For Leclerc and Ferrari, the season continues to be another disappointment after initial glimmers of hope. To prevent the Italian Grand Prix from turning into a disaster, they have to put in a better performance than last time.
The Monegasque at least put in a better performance in qualifying, and with odds of around 2.20 from P1, he is Verstappen's closest competitor in Formula 1 betting – but not the top favourite.
Find out why I also expect Leclerc to be unable to stop the Red Bulls in my Formula 1 prediction for the Italian Grand Prix in my detailed race preview.
Zandvoort was pure spectacle. Ferrari again with problems, Verstappen in a league of his own at his home race and a Lewis Hamilton who – like many Formula 1 fans – sensed a conspiracy at Tsunoda's retirement.
In Monza, there could be similarly exciting duels between the individual teams at the Italian Grand Prix. Because the high-speed temple definitely allows for close duels.
It will be a historic weekend for Ferrari, because the track in Monza will be 100 years old this weekend. For this reason, the car, as well as the two drivers, will be bathed in yellow – but whether that will be enough for a podium remains to be seen.
At the bookies, the odds on a top-3 finish are not very high, at least for Leclerc with 1.33. Sainz, on the other hand, gets a much bigger value at around 4.00.
One of them wants to crash the Ferrari party and get his first podium and his first win in Monza.
No Red Bull has won the race in Italy since 2013 because Verstappen, in particular, said he lacked top speed.
But the Dutchman certainly has it this season, as he even took more than a second off his own team-mate in the last race and felt like he was driving outside the competition.
It seems like the Red Bull has no weakness, which is why Verstappen is also favourite in Formula 1 betting this weekend with odds of around 1.72.
However, he could be denied the top spot, as Charles Leclerc showed a phenomenal qualifying and is one of the few top drivers at the front after the flood of penalties in Monza.
This is because no less than 9 teams conceded a grid penalty. By changing gearbox or engine parts, Verstappen, Perez, Hamilton and Sainz, among others, will start the race from further back in the field.
This makes the fight for the first Monza victory a little more difficult, at least for Verstappen, as he has to make up six places on Leclerc. However, it already showed in Zandvoort that penalty transfers are no problem for Verstappen.
With a win and at least a 3-point gap and another one in Singapore, Verstappen could become world champion in only the 17th of 22 races.
Sergio Perez, on the other hand, like Hamilton, will start from the back of the field, yet I don't rule out a top 3 finish here either due to the strength of the car.
The teams have deliberately chosen this track for the penalties and Red Bull in particular are hoping to clean up the field from the back due to the ease of overtaking and the Red Bull's advantage on the straights.
The last 5 races at Autodromo Nazionale Monza: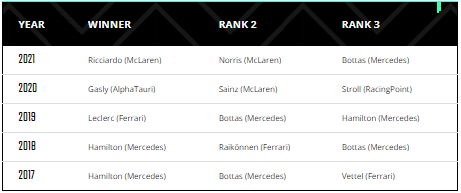 There is a good chance that one or the other car will retire early after the start this year, as the start-finish straight is very long here and leads into a chicane that proves to be extremely tight.
Therefore, two or three retirements are to be expected in any case and there could also be a crash on lap one. Therefore, I would definitely bet on a finish of under 17.5 cars in this race.
Other than that, the track is characterised by long high-speed straights that are repeatedly interrupted by chicanes and medium-fast corners.
The brakes will be put under a lot of strain here and the issue of tyres and therefore pit stops could also be a crucial topic again.
Conclusion: Is Ferrari coming back after all? In an incredibly strong QF, Leclerc takes pole and has a good chance of winning for the first time in a while due to Verstappen's penalty.
Because 15 of the last 22 races were won by the driver from P1.
However, the track also invites overtaking, so that a few places can still be made up in the race. Especially for Verstappen, who often makes up several places at the start.
Will there be an exciting battle for victory for the first time in a while? The QF and the starting position at least give it away, even if I don't trust Ferrari yet based on the past races.
Nevertheless, Leclerc – with the fans behind him – will probably be at the front for a long time, although he will have to compete with Verstappen sooner or later.
All in all, I could imagine that this track will see some heavy crashes and a lot of spectacular duels, in which Verstappen will also be involved.
However, I'm betting on the strengths of the Red Bull car and expect Verstappen to win against Leclerc and Perez to plough through the field from P13 and drive at the front.
Therefore, my tip is: Red Bull with the most points.