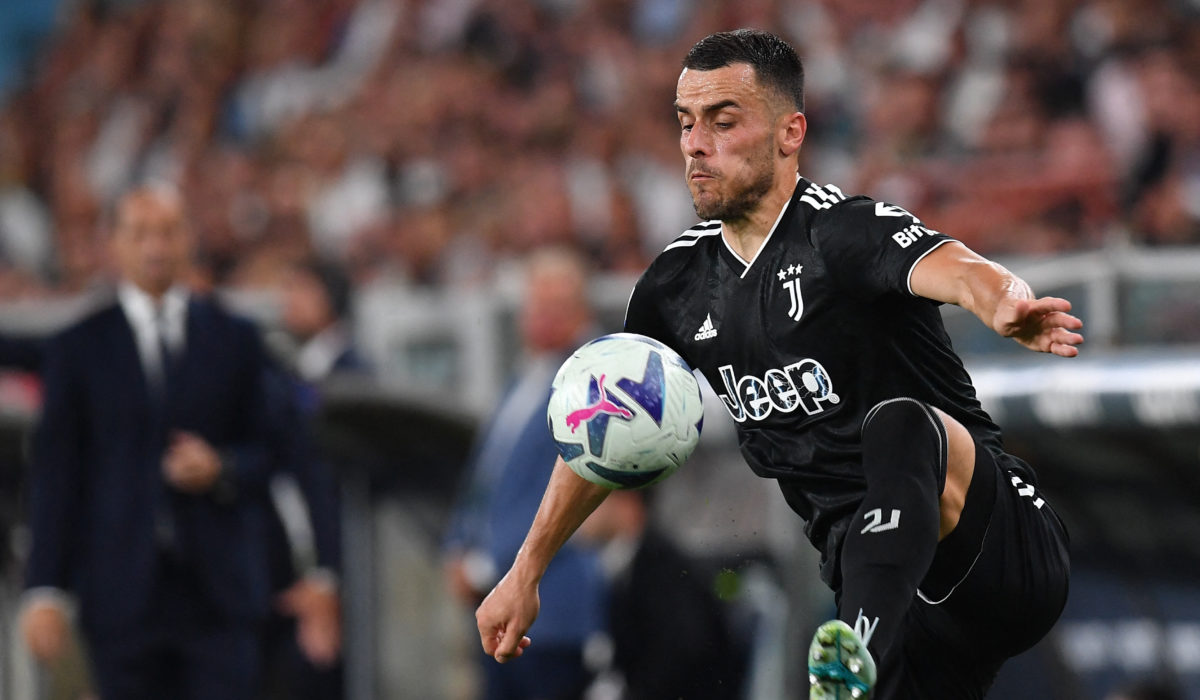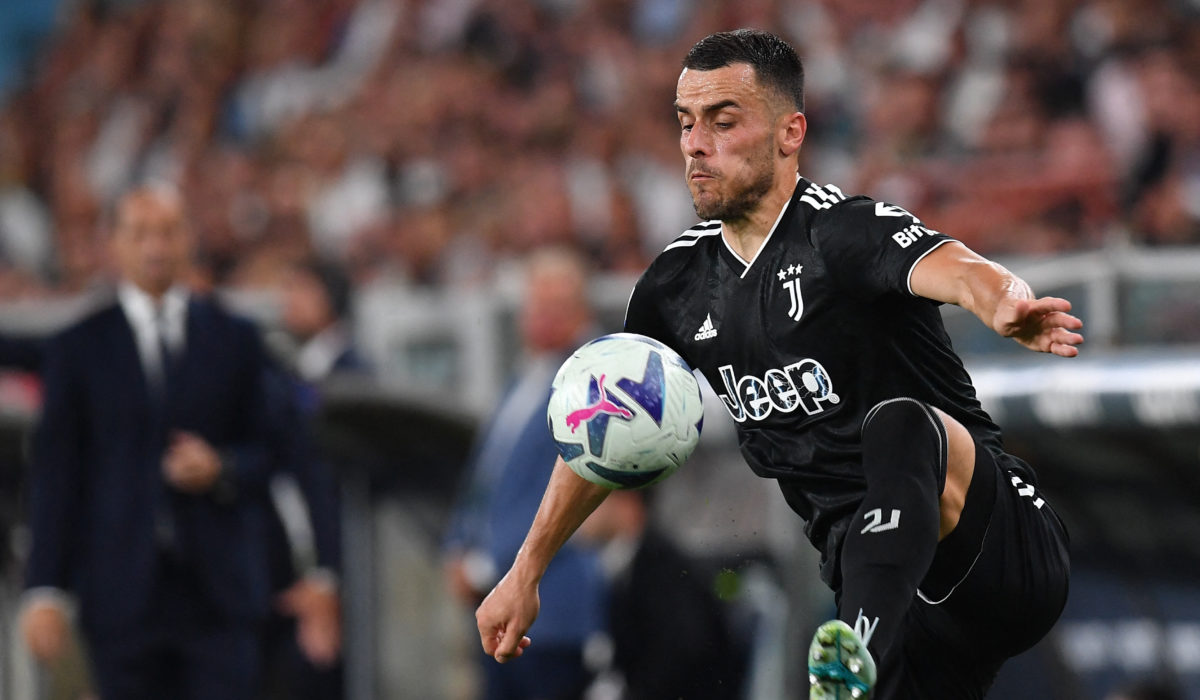 Juventus Torino – FC Torino
The new week may not have any football from European competitions to offer, but fans may still be well catered for. That's how our look at Serie A goes. On Tuesday evening at 20:45 there will be the Derby della Mole. The Old Lady from Torino will welcome their eternal rivals FC Torino. A look at the table quickly shows that both teams from Turin are neighbours in the table and you can find out who can give their fans a better evening in our Juventus – FC Turin tip.
The record champions from Italy have not had an easy few weeks. The Old Lady was deducted a whopping 15 points for balance sheet fraud and instead of being in the fight for the Champions League, coach Allegri's men are currently only in mid-table. Juventus currently have 32 points on their account, which puts them in eighth place. Their upcoming opponents from Torino have one point less on their account, which puts the northern Italians in ninth place.
Juventus – FC Torino info:
– Date & Time: 28.02.2023, 20:45 hrs.
– Venue: Allianz Stadium, Turin
– Competition: Serie A, Matchday 24
– TV broadcast: DAZN
Juventus Form & Balance Check
This season, things are really hitting the fan for the record champions from Italy. After their elimination in the preliminary round of the Champions League and the fact that the Old Lady will once again have nothing to do with the championship, the northern Italians were deducted a whole 15 points in the table a few weeks ago.
Juve's top management had not been quite so precise with the balance sheet. Coach Allegri and his team now have to take the blame and despite the fact that they have won the last three games, the top flight will probably remain just a dream next season. The gap to fourth place is currently twelve points.
Form curve points in the right direction
Despite the fact that the Old Lady has suffered a number of setbacks in recent weeks, Juve's form curve is pointing in the right direction. Recently, the Old Lady has won three matches in a row and the Italians have also fulfilled their obligations in the Europa League.
The record champions beat Nantes from France in the round of 16. In the round of 16, the Sport-Club from Freiburg is a much tougher nut to crack. Last but not least, if we look at the games in front of their own fans this season, the Allianz Stadium is a real fortress. So far, there has only been one defeat, with eight wins and three draws.
Juventus facts & analysis
– 32 points from 23 matchdays.
– Won last 3 league games
– Only one home defeat
FC Torino form & balance check
There is a great opportunity for FC Torino this season to finish ahead of eternal rivals Juventus. Looking ahead to the upcoming match against their big brother, FC Torino will again look to build on their strong record from recent games. They have only lost one of their last five games, which is a very good result for a club that has always had to fight relegation in recent years. In their last home game, Torino hosted promoted Cremonese. In the end, it was only enough for a 2-2 draw
There is no doubt that they are strong away from home
This season, FC Torino are known for taking their points away from home. So far, the Turin team has scored 15 points away from home, which puts them in tenth place in the away table. However, there has only been one win in the last five games away from home. The Turin team's problem this season is scoring goals. So far, they have only scored a meagre 24 goals. FC Torino's best attacker is Antonio Sanabria with five goals.
FC Torino facts & analysis
– 31 points from 23 games
– Last played 2:2 against Cremonese
– Only one defeat from 5 games
Predicted line-up – last updated 27 Feb 2023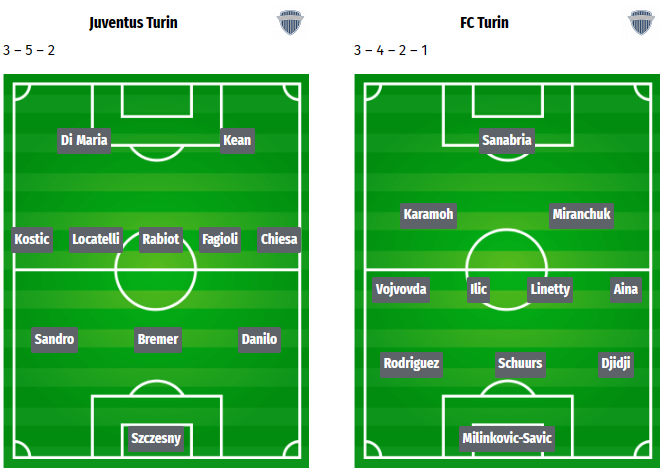 Juventus Turin will not be making any big changes after their 3-0 win over Nantes in the Europa League during the week. Coach Allegri is likely to send exactly the same eleven onto the field and that, in turn, means that Ángel Di María will start again. The World Cup winner recently scored a hat-trick and together with Moise Kean he should provide the goals.
The guests of FC Torino will start in a 3-4-2-1. Ex-Wolfsburg player Rodriguez will again play on the left in the three-man backline. Sanabria, the Turin team's top scorer, will start as the lone striker. Miranchuk and Karamoh will support him.
Juventus – FC Torino direct comparison & statistics
Both teams have faced each other in 165 matches so far in their history. Juve won 79 games, in addition to 47 draws and 39 victories for Turin FC. Juventus won the first leg 1-0.
– The average number of goals in the first half in matches between Juventus Turin and FC Turin is 0.8
– The winner of the last encounter was Juventus Turin.
– Juventus Turin have not lost any of their last 6 matches
– Juventus Turin have a winning streak of 3 matches in Serie A