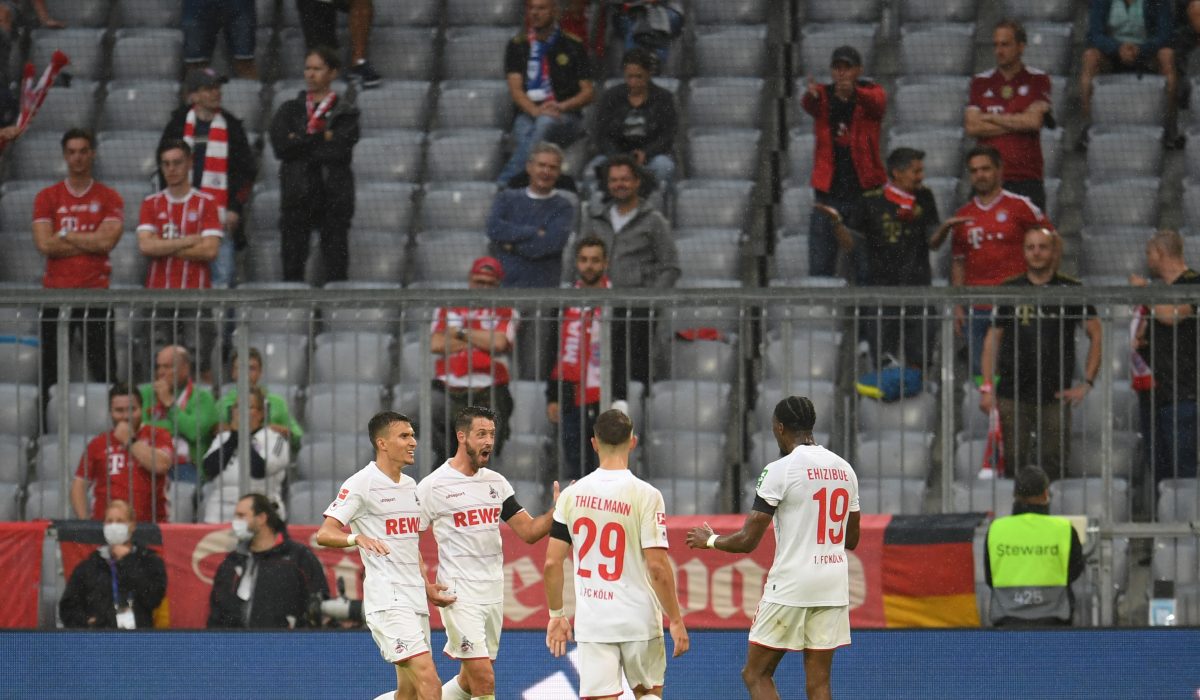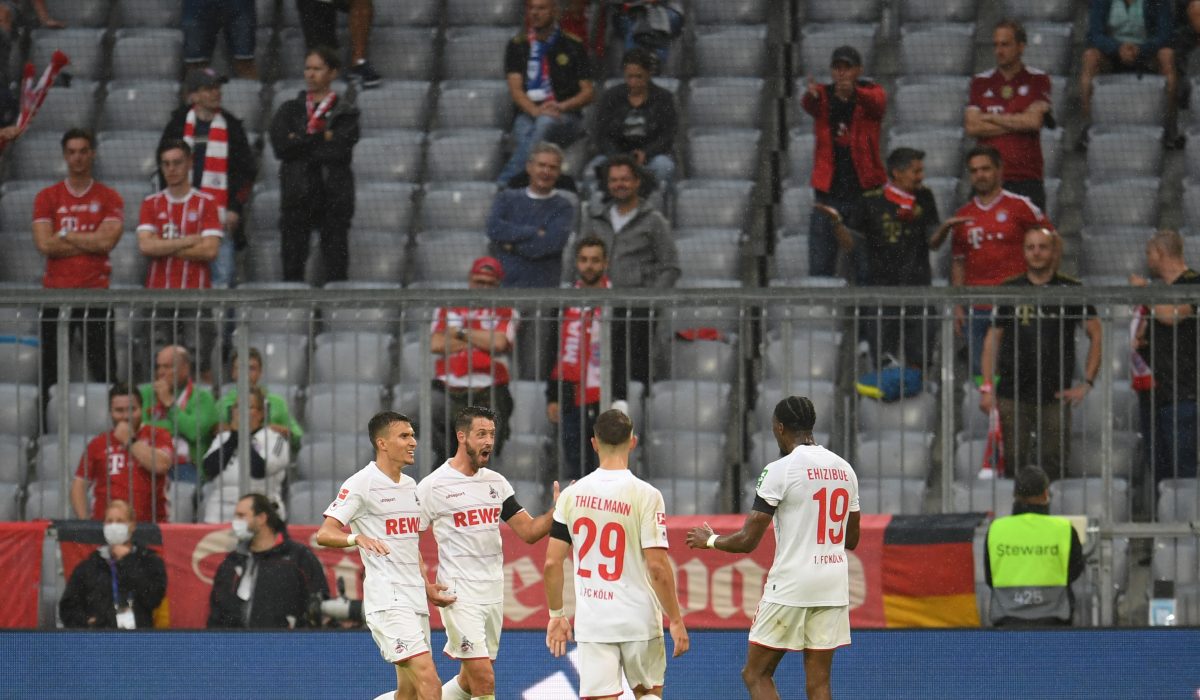 1st FC Cologne vs. RB Leipzig
On the 5th matchday of the Bundesliga there will be an interesting clash. 1. FC Köln will host RB Leipzig and will thus be challenged to the next real test of endurance. The match will kick off on Saturday, 18.09.21, at 18:30 at the Rhein-Energie-Stadion in Cologne.
The Effzeh has surprised the Bundesliga so far. The cathedral cities are currently where RB Leipzig normally sees itself. The Cologne team has already collected 7 points from four games and is thus in 7th place in the table. At least that is where the supposed top team from Leipzig should be, but they have lost three of four games and won only one. The emotionality newly breathed in by Steffen Baumgart gives Cologne wings. We are normally used to this from Leipzig. But under Jesse Marsch, RB has so far failed to get going. In the next away game, the turnaround should finally come. But anyone who underestimates Cologne is making a big mistake. You can read everything you need to know about the match in our Cologne – Leipzig tip.
Cologne – Leipzig info
– Date & Time: 18.09.2021, at 18:30 hrs.
– Venue: Cologne, Rhein-Energie-Stadion (up to 25,000 spectators)
– Competition: Bundesliga, Matchday 5
– TV broadcast: Sky
Cologne – Leipzig Tip
The current table constellation is quite strange. Anyone who believed before the season that Cologne would have more than twice as many points as Leipzig after four games would probably have been laughed at. But after four games, exactly this balance is the new reality. Under Steffen Baumgart, Cologne is experiencing a new springtime and magically playing great football. From relegation candidate to European Cup contender. That's how quickly the mood of the common Cologne fan changes. Cologne is doing what Leipzig wants to have.
RB Leipzig had to reorganise at the beginning of the season because many important players left the club and, above all, coach Julian Nagelsmann joined FC Bayern. Jesse Marsch took over, under whom Leipzig are not yet functioning as well as they could. The turnaround must be initiated against Cologne at the latest to avoid generating even more unrest in the East.
Cologne Form & Balance Check
What Cologne have delivered so far can certainly be compared to the well-known "over-performing". We remember that Cologne could only secure their relegation in the second leg of the relegation. The Effzeh was almost in League 2. There is no sign of that now. With a change of coach to Steffen Baumgart, Cologne is the biggest surprise of the still young Bundesliga season so far. Hertha and Bochum were deservedly beaten. Against Bayern, they made up a 2:0 deficit and then only just lost 3:2. In their last game, they collected a point at Freiburg. Thus, Cologne picked up 7 out of a possible 12 points, which is a complete success for the cathedral cities.
Baumgart and the soft factors
The enormous increase in performance of the Cologne team is hard to explain. The squad that was almost relegated has not been improved. Quite the opposite, as the best players with Jakobs and Bornauw were sold, as Cologne also has to gnaw heavily on the Corona crisis. Nominally, the squad is worse than last season. What is new, however, is the coach. He's a very emotional guy who turned last season's heap of misery into a real mentality squad. Steffen Baumgart's work so far has been impressive. He dug out Anthony Modeste, who had long been written off, and helped him to regain his old strength. There is no explaining what is going on in Cologne at the moment.
Cologne facts & Analysis
– 7 points from 4 games
– Only lost against Bayern
– 2 goals on average per game
– Modeste is alive again
Leipzig form & balance check
RB Leipzig were reshuffled at the start of the season. New coach and new players. Julian Nagelsmann is history. The sceptre was taken over by Jesse Marsch, who knows the RB school very well, as he previously worked for RB New York and RB Salzburg. But Leipzig still has teething problems under the new coach. Leipzig has already suffered three defeats from four games. Only the game against Stuttgart was won by RB. Most recently, they had to play Bayern in the top match, but they were no match for them. With 4:1 RB had to admit defeat and realise that they have to rebuild their reputation as the third strongest German power.
Unusual offensive problems
What is striking about Leipzig's play is that apart from the Stuttgart game, they scored only three goals. Against Mainz and Wolfsburg, RB did not score. As in many other positions, Leipzig made personnel changes in the forward line. Hwang and Sorloth were given up in order to bring in Silva, a top scorer. The Portuguese scored almost 30 goals for Frankfurt in the pre-season and was supposed to end Leipzig's search for a real goal scorer. But Silva has only scored once so far. He and Leipzig do not yet seem to be in harmony. Leipzig urgently needs his goals at the moment. Andre Silva should get back on track against Cologne.
Leipzig facts & analysis
– Lost 3 out of 4 games
– Only one win
– Last lost 4:1 against Bayern
– Unusual offensive weakness
Predicted line-up – last update on 16 September 2021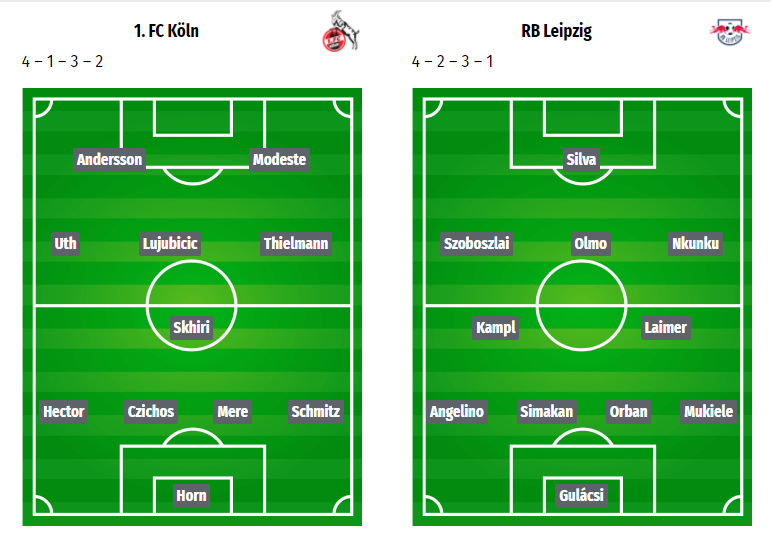 The hosts from Cologne will go into the game with the same formation that Steffen Baumgart had play against FC Bayern. Leipzig will take control of the game. Therefore, the Effzeh will try to close the spaces with Skhiri. In this task, Skhiri should get support from Lujubic, who will act a little more offensively in Cologne's formation. Cologne's four-man defence has been solid so far. As against Bayern, Cologne wants to create its own chances through switching situations and crosses from the outer positions. With Modeste and Andersson, Cologne has two very strong headers in the penalty area.
We expect the visitors from Leipzig to play in their usual system, which is built up from the back with a four-man defence, in which the full-backs play more offensively than they are set up. For this purpose, possession is to be created through the centre. With Laimer and Kampl, RB has two good passers in their ranks who can set the scene for the offensive. Silva will play as a target player in the centre.
Cologne – Leipzig direct comparison & stats
Cologne and Leipzig have met eight times so far. All eight matches took place in the 1. Bundesliga. The upcoming visiting team from Leipzig defeated Cologne a total of four times. The East Germans collected two of the four victories in Cologne. The hosts have beaten Leipzig twice so far. One of these victories was the last encounter, which Cologne won 2-1 at home.
– Both teams have not won their last match.
– In only once out of eight games between the two teams did both teams not score (once 0-0).
– In 7 out of 8 games both teams scored at least one goal against each other
– Leipzig have the better record against Cologne – Cologne currently have the better form.